It may not have the glitz or sun-kissed glamour of Cannes or Venice, but there is arguably no other major film festival with a programme that's as comprehensive as that presented to audiences in London each October. For British film fans, this is undoubtedly the highlight of the cinematic calendar – a chance to wholly immerse themselves in the magic of the movies.
Trying to navigate the programme, however, can be an arduous task. With over 240 feature films playing, and just 11 days to see as many as you can, endeavouring to put together a workable schedule can be something of a herculean task. And so, instead offering you the customary strand by strand analysis, I've decided to try and make things easier by simply noting my top picks from this year's line-up – 10 titles that I think are truly unmissable – so that you too can be properly prepared when booking opens to the wider public on this Thursday.
You Were Never Really Here (Dir. Lynne Ramsay)
Lynne Ramsay returns after a half-decade hiatus and literally reinvents hammer time with the help of Joaquin Phoenix, who plays a Gulf War veteran contracted to save the daughter of a US Senator: grizzled, vicious, and not to be missed.
Dark River (Dir. Clio Barnard)
Given my love for The Selfish Giant, I'm positively salivating at the opportunity to see what Clio Barnard, one of the most distinctive voices in British filmmaking, has to offer us next. Inspired by Rose Tremain's novel, 'Trespass', it follows two siblings – Ruth Wilson & Mark Stanley – as they come to terms with their inheritance, following the death of their Father.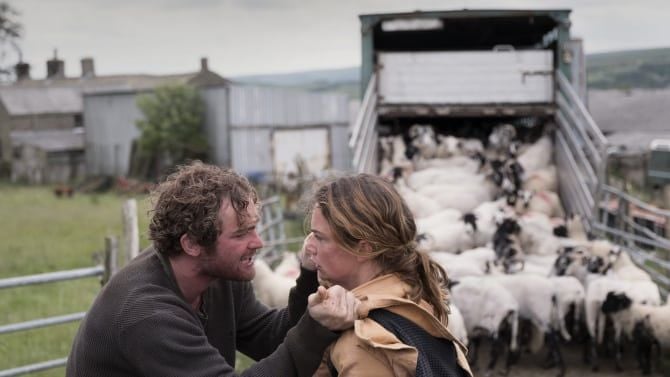 The Florida Project (Dir. Sean Baker)
Sean Baker's follow-up to Tangerine was one of my highlights from this year's Cannes Film Festival. It's a wrenching story of poverty that's told in the shadows of the Disney Land resort in Florida ("the most magical place on Earth"), with extraordinary central performances from Willem Defoe, newcomer Bria Vinaite, and the sensational Brooklynn Prince.
I Am Not A Witch (Dir. Rungano Nyoni)
Another absolute scorcher from Cannes! Rungano Nyoni's directorial debut is an intrinsically well-balanced film that's anchored by an utterly mesmerising performance from the Maggie Mulubwa, who plays a young girl who's accused and convicted of witchcraft in modern-day Zambia.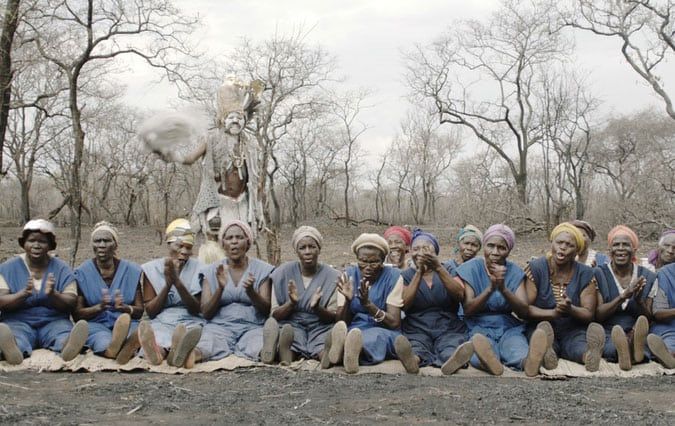 Loveless (Dir. Andrey Zvyagintsev)
A frontrunner for the Palme d'Or at Cannes this year, Andrey Zvyagintsev's frosty procedural drama is a film so conceptually forceful, it has the clout to leave a mark on your psyche that's as clear as a footprint made in freshly fallen snow.
Lean on Pete (Dir. Andrew Haigh)
Andrew Haigh's previous film, 45 Years, is, in the eyes of this critic, one of the best films of the last decade, so I can't help but await his new feature with eager anticipation. Starring Christopher Plummer, Steve Buscemi and Chloë Sevigny, it's described as a Huckleberry Finn-esque journey that's set against the sparse backdrop of the American Northwest.
Ava (Dir. Léa Mysius)
A prime example of the edgy and experimental contemporary filmmaking that's regularly unearthed on the festival circuit, this heady cocktail from first-time filmmaker Léa Mysius blends the styles of Harmony Korine and Andrea Arnold to tell the story of a young girl forced to confront her future after she learns that she will soon lose her sight.
Ex Libris – The New York Public Library (Dir. Frederick Wiseman)
Frederick Wiseman (National Gallery) once more sets his sights on exploring one of the great American institutions with Ex Libris, which goes behind the scenes to document the day-to-day activity of the New York Public Library. Expect a soulful study of knowledge as power, something that's so often ignored in such ignorant times as these.
120 BPM (Dir. Robin Campillo)
A huge hit with Cannes audiences back in May, Robin Campillo's new film focuses on the AIDS activist organisation ACT UP-Paris, and is rightly being celebrated as a huge milestone for queer cinema.
Three Billboards Outside Ebbing, Missouri (Dir. Martin McDonagh)
This year's closing night gala sees Martin McDonagh return to the Festival with his third film, Three Billboards Outside Ebbing, Missouri. Starring Frances McDormand and Woody Harrelson, it's the story of a mother who publically challenges the local authorities to help solve her daughter's murder after an investigation fails to produce a culprit. Given that it's from the director of Seven Psychopaths and In Bruges, expect lashings of darkly sardonic humour, and prolific use of profanity.
For full details of this year's LFF line-up and to book tickets, click here.
RELATED 
https://www.thelondoneconomic.com/film/film-review-kills-wheels/11/09/
https://www.thelondoneconomic.com/film/best-wes-anderson-films-time/08/09/