Lying eerily empty and abandoned , these photos capture the once-decadent interior of one of the last 1930s 'super cinemas' left in the UK.
The formerly opulent Odeon in Bradford was the third-biggest in Britain when it opened it doors in 1930.
The vast building next to the famous Alhambra theatre was crowned with two copper domes and boasted a 3,318-seat auditorium, ballroom and 200-seat restaurant.
Sadly it has lain empty since it finally closed its doors in 2000.
It's faded grandeur has now been recorded in a series of stunning photographs.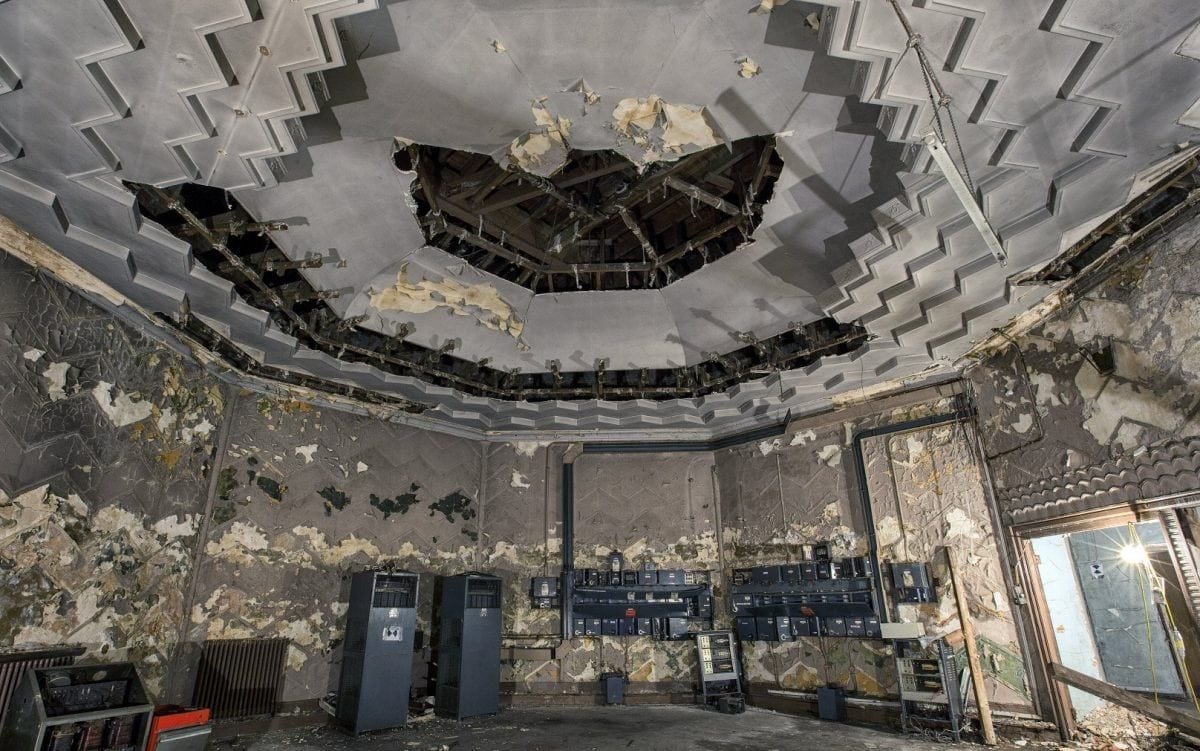 They show its peeling wallpaper and rusting power boxes and the remnants of the famous copper-green domes.
Dusty stain glass windows, and huge 40 metre long trusses give a hint of its once grand demeanour.
The cinema, one of two Odeon's built in the city, has faced the threat of demolition in recent years.
But in 2014, ownership was transferred from the council to Bradford Live, a group which plans to restore the building's auditorium.
The not-for-profit charity is behind plans to turn the Odeon into a 4,000-capacity venue for live music, comedy and theatre – aiming to host up to 200 events each year.
There was fresh hope that the £15 million project would take off as two operators bid for the chance to run the reopened venue in April.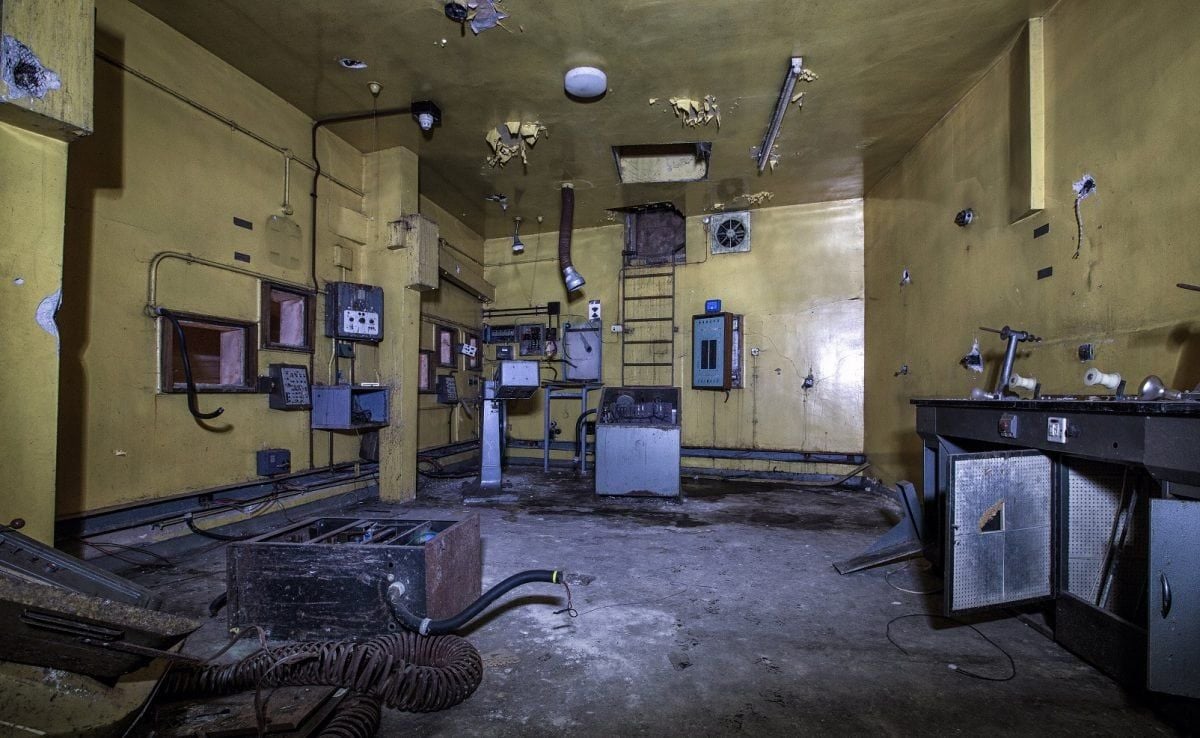 A rare glimpse inside the abandoned cinema was captured by amateur Bradford photographer Simon Sugden, 49.
The 'urban explorer' and his fellow snapper Phil Jackson were allowed access by directors at Bradford Live.
He said: "I really wanted to show everyone what a wonderful and iconic building the Odeon is.
"It was fantastic inside. The pictures aim to show how magnificent it will be when it is restored and show people that it is worth restoring.
"It would be terrible to lose something so historic.
"It is part of our history. The Beatles came to play here, so it would be great to have it back as a music venue."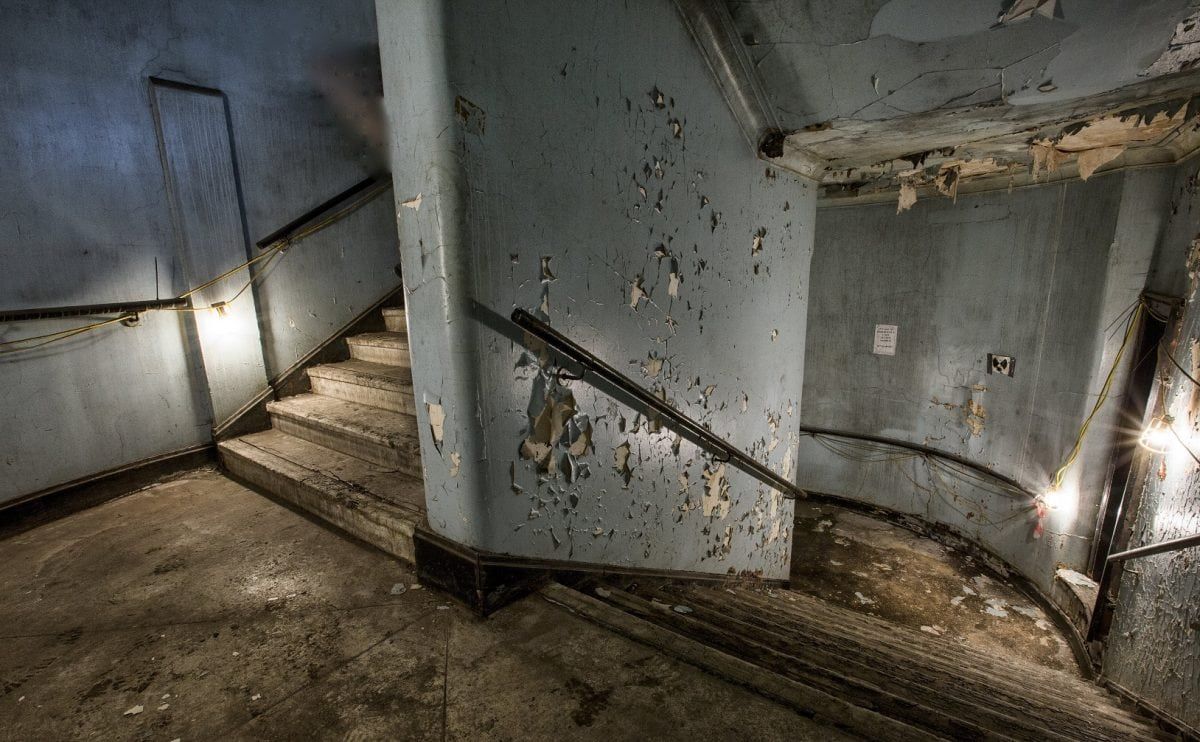 Simon, who works as a chef at The Hop in Saltaire, is a member of the Telegraph & Argus Camera Club.
"I really try and capture the wonderful architecture we have here in Bradford. I call it urban exploration," he added.
"I want people to look upwards when they are walking, rather than at their feet, and see what amazing old buildings we have.
"I've only been taking photographs for a short time – around seven years – but it is something I really enjoy.
"It is how I met my fiancé, Lizzie, and we now have a daughter, Jennie. Our first date was at Drummond Mill.
"I've photographed every mill in Bradford and even places like High Royds Hospital, in Menston."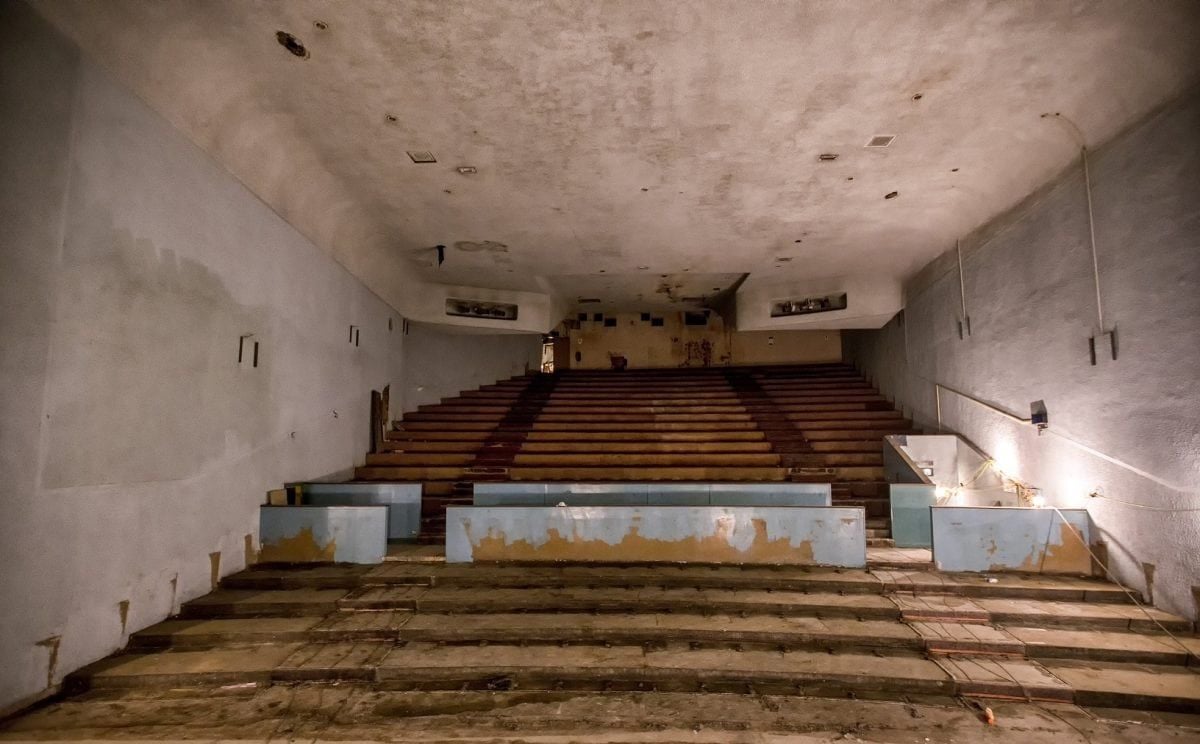 The Bradford Odeon was known as the New Victoria when it first opened.
Known as the Gaumont during the 1950s, the building attracted the biggest names of its day to perform there – The Beatles, The Rolling Stores and Buddy Holly.
A refit during the 1960s sadly obscured many of the original features and divided the large auditorium into several smaller screens, to maximise returns.
Since the building was first threatened with demolition, Bradford has also become the world's first UNESCO City of Film in recognition of the city's rich film heritage.
It was the threat of demolition which sparked a fierce battle, now a decade long, to save the building for possible renovation, attracting high profile support from such luminaries as Bradford born artist, David Hockney.
RELATED