A Countdown contestant has revealed he won a show with the help of the word – SHAGS.
Chuffed Mike Daysley, 34, came up with the rude word after Rachel Riley picked the letters 'HOASUGVOS'.
The longest word he could find was 'shags' which he says got a laugh or two from the audience.
It helped him win the 'pivotal' round and scored him five points.
In Dictionary Corner, both Susie Dent and special guest Clive Anderson seemed a little bemused.
But brainbox Riley gave a wry smile as she spelled out the word on the board.
His embarrassing word appeared on Episode 6928 of the show which was broadcast on October 11 this year as part of Series 79.
It helped Mike, from Hull, East Yorks., make it through to the quarter-final show after he beat fellow contestant Lee Bettinson, winning 79 – 73.
As well as the rude meaning shags can mean "a shaggy tangled mass or covering (as of hair)", "a long coarse or matted fiber" or "a layered haircut of uneven length".
Mike managed to defeat his opponent, who offered five-letter word shugs which was rejected, with 'shags' during round four.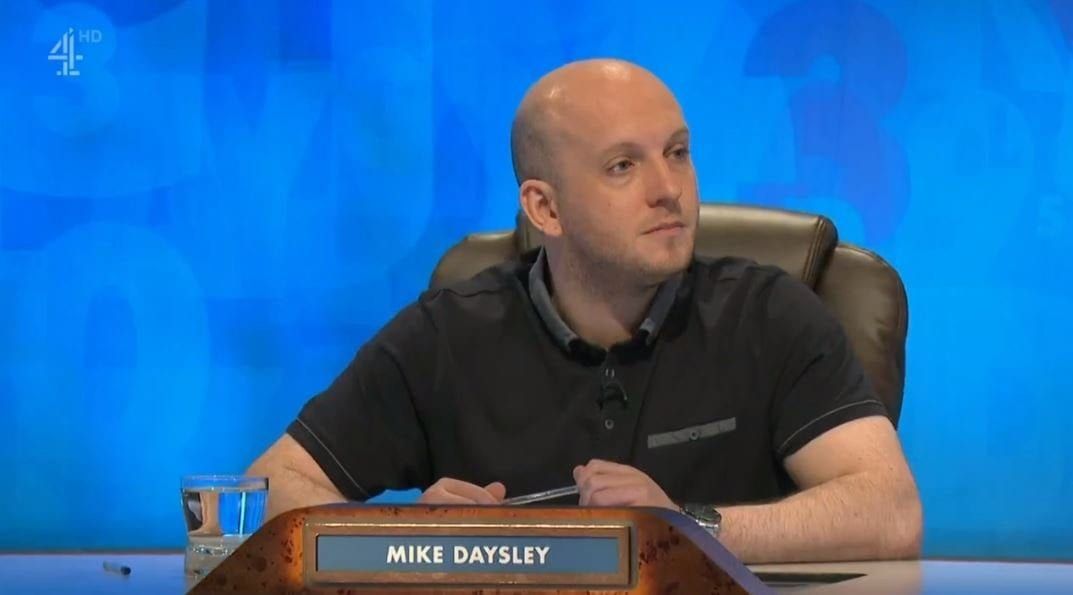 He said: "It was the first thing that popped into my head and I couldn't see anything else on the board.
"I was trying to find anything else really to not say that. I was lucky that it counted really.
"That was the closest win I had so it was quite a pivotal round. You can see on the recording I'm smirking and look a bit embarrassed to say it."
Accounts assistant Mike grew up watching the Channel 4 programme with his grandparents and has watched it for most of his life.
He often plays along to the puzzles on Countdown when his friends visit and after getting many of the conundrums correct he was encouraged to apply for a place.
During Mr Daysley's time on the show, he said that Nick struggled to understand his Hull accent.
He managed to win eight shows on the spin last month to make it through to the quarter-final – and the word 'shags' came in the seventh show.
The quizmaster, who works for Vic Coupland Electrical, is now set to appear on our screens again in December when he goes head to head against other boffins.
Mike's quarterfinal show airs on Channel 4 at 3pm on December 14, so stay tuned for then to find out whether or not Mr Daysley comes out on top.
Countdown is filmed in Salford near Manchester and presented by Nick Hewer, who is well known for his stint assisting Lord Sugar in The Apprentice.
Rachel Riley assists Nick with the words and numbers and lexicographer Susie Dent checks for the longest words on the word round and is often joined by a guest celebrity for each show.
It's not the first time a contestant has spelled out a rude word on the programme – one contestant once won a round by spelling the slightly more offensive 'wanker'.
And while appearing on the show as a guest in Dictionary Corner in April Rachel's other half – professional ballroom dancer Pasha Kovalev came up with 'bumhole'.
By Ben Gelblum and Nathan Sandhu