It's red carpet night at Sadler's Wells and the stars are out to see Diego Romay's Tanguera as it makes another stop in London as part of a successful worldwide tour.
Set in La Boca, the once ill-famed docklands of Buenes Aires with its many cafes and brothels, this has traditional Argentinian tango at its heart.
The ports were renowned at the turn of the century for being fateful places where hundreds of thousands of homeless immigrants, poverty stricken gauchos, rampant sailors and crooks of all descriptions eked out an existence. The underworld was law and love was something you paid for.
And thus, the storyline sets out on a well trodden path, which focuses your attention on the set and the dancing rather than leading it astray with convoluted tales and unnecessary back stories.
Make no mistake, this is a hit show. The music feels familiar and the dance is instantly recognisable. All of which makes you feel very at home with what is a far more passionate and provocative dance than we're used to on these shores, even though it was thanks to Europeans making the journey to Argentina that we have tango in the first place.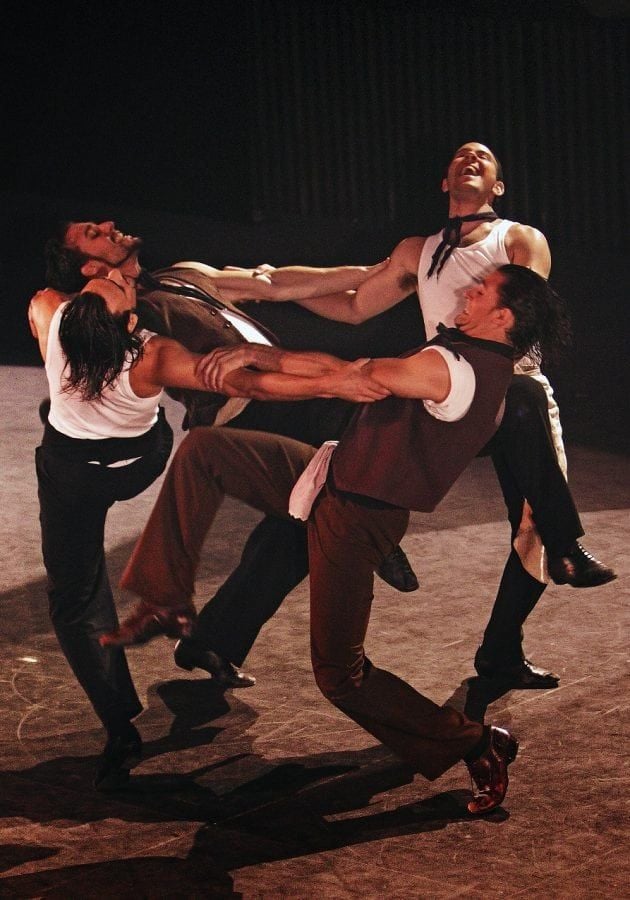 The musicality was second to none, making the most of every note in the music from head movements to leg flicks. The band were hidden, which made you focus more on the story, but did raise the quastion of whether it added anything to the performance.
On the choreography front, there is no denying that this was a beautifully crafted show, but it's a little shoddily executed at times. Some of the showstopping movements looked lazy, and you couldn't help but feel that if some of the female dancers had lunged deeper they could have created far more shocking dynamic moves.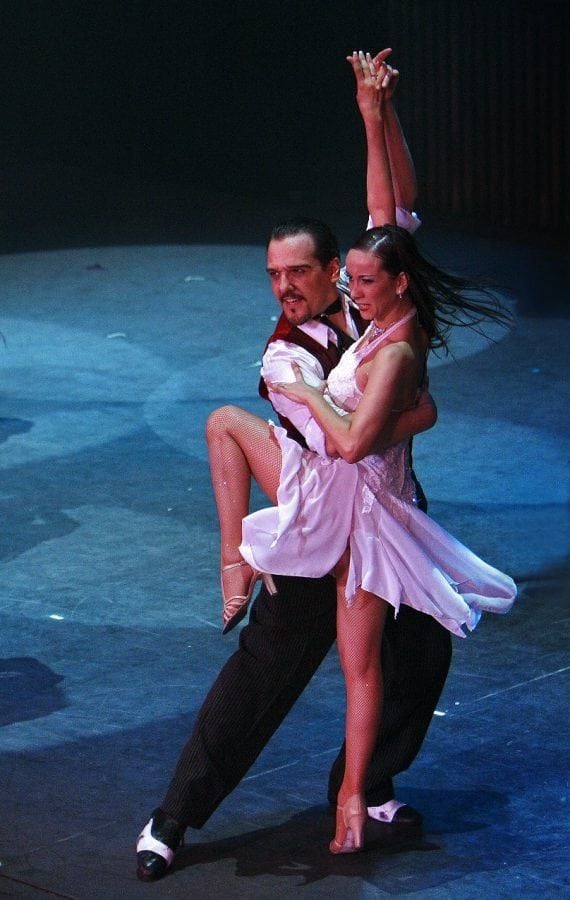 One might also question whether lead dancer Melody Celatti was suited to the role. She looked a touch more wooden than some of the other dancers who at times committed the cardinal sin of outshining the lead role – Not that anyone is blaming them.
But overall the 90 minute interval-free show passed in the blink of an eye. Passion abounds in this hit show and the brazen and unashamed insistence to be true to the form and its history made it a spectacle to watch.
Tanguera runs at Sadler's Wells until August 6th. Tickets can be found here. 
RELATED 
https://www.thelondoneconomic.com/entertainment/arts/review-tango-fire-peacock-theatre/09/02/