How To Solve A Problem Like Murder is set to appear for its grand finale at Paradise by Way of Kensal Green.
Brought to you by UnCorked Theatre the show has been described as a "real life version of Cluedo, keeping you guessing until the end".
Soaked in sin, each room has kept its secrets safe. The walls buzz with excitement, holding a new fate at every turn.
But a crime as heinous as murder can only be buried for so long.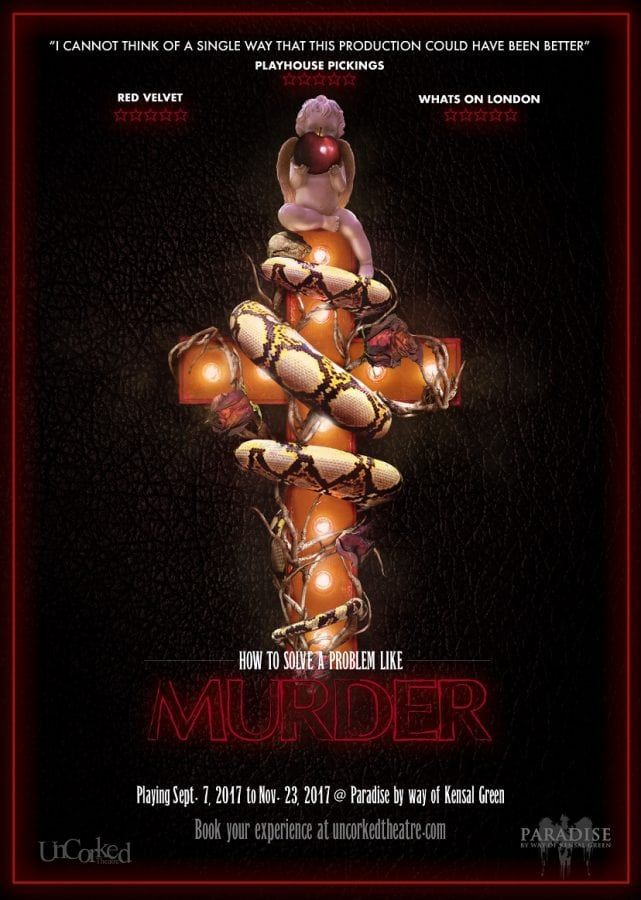 Sixteen months ago, a woman disappeared, leaving a loving husband, a best friend, and a once thriving business, all unhinged.
Now, on the eve of Paradise Bar's annual masquerade celebration, a new mystery is about to unfold, leaving you to answer not one, but two questions: who died, and who killed.
A guess must be made, by you and you alone. Our murder may be solved, with your mobile phone.
For more information visit: uncorkedtheatre.co.uk
Tickets: £27.50-£28.50
RELATED 
https://www.thelondoneconomic.com/entertainment/music/tle-meets-catholic-action/16/10/