A renowned artist will create a series of artworks with orphans from Lesotho to raise money for an international charity which provides food programmes for impoverished communities in the country.
Richard Scott is a British-born artist who lives and works in South Africa, known for his artwork he describes as 'Naïve meets Pop Art'. He is now working in partnership with UK-based charity Msizi Africa to produce artwork for an upcoming charity auction.
Msizi Africa have been running food programmes since 2007, serving more than 2.8 million meals in the process to children. In addition to this, the charity has also built houses for vulnerable families, supplied more than 1,000 school uniforms and pay tuition fees for those who want to learn but cannot afford it.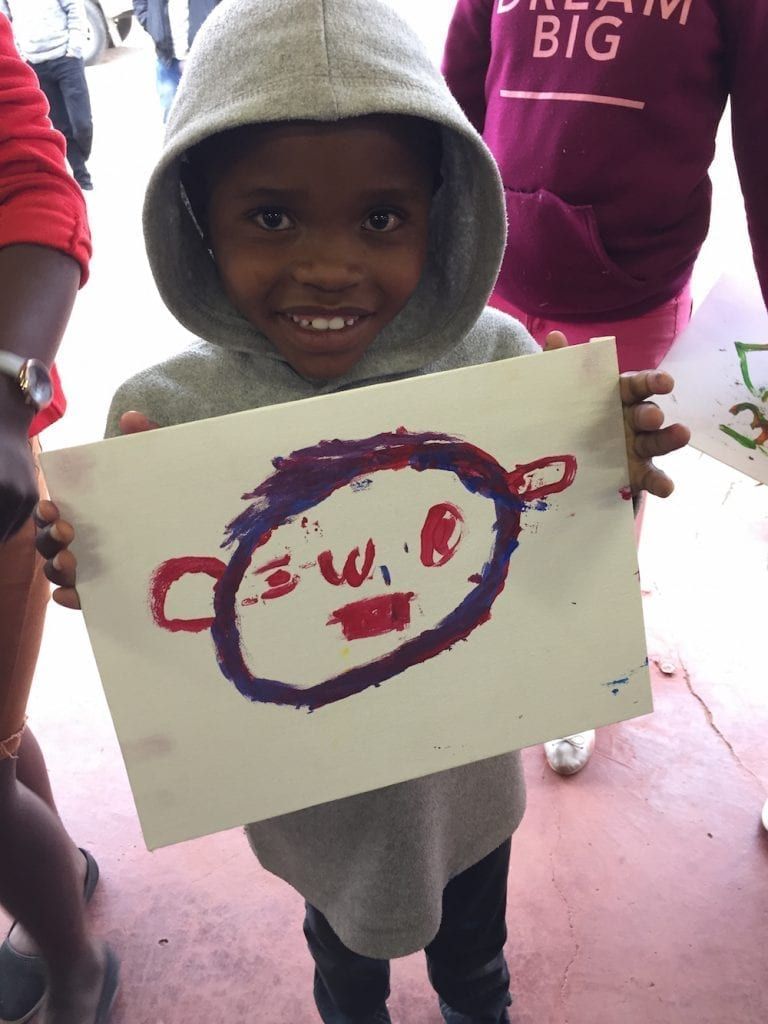 Their latest venture involves a workshop where orphans and other children from some of Lesotho's poorest communities will create artworks, which will then be sent to Cape Town to be embellished by Richard Scott, before being auctioned online to raise funds for the charity.
Lucy Herron, founding trustee of Msizi Africa, said: "We are incredibly grateful to Richard for getting involved. The children cannot wait to see their art combined with his to create something new and exciting."
Richard Scott, whose work has been sold to collectors all around the world, said:
"How can you explain how cool it is to paint for a living? Even cooler than that is the feeling you get when you help other people – that's the coolest feeling in the world. So, when Lucy Herron asked me to join her programme at Msizi Africa in Lesotho, South Africa, it was a no-brainer.
"Getting involved with the charity is an honour and helping the kids help themselves, while having fun painting, is really a special feeling. Thank you Msizi Africa for allowing me to be involved and been able to make a difference."
Once completed, the art will be auctioned online in November. Anyone who is interested in receiving updates on availability should visit www.msiziafrica.org.uk.