These pictures show a special extra-terrestrial on set during filming of the latest series of Doc Martin – Alien star Sigourney Weaver.
The A-list Hollywood actress was captured looking very much the tourist in a yellow coat, sun-hat and a camera wrapped around her neck.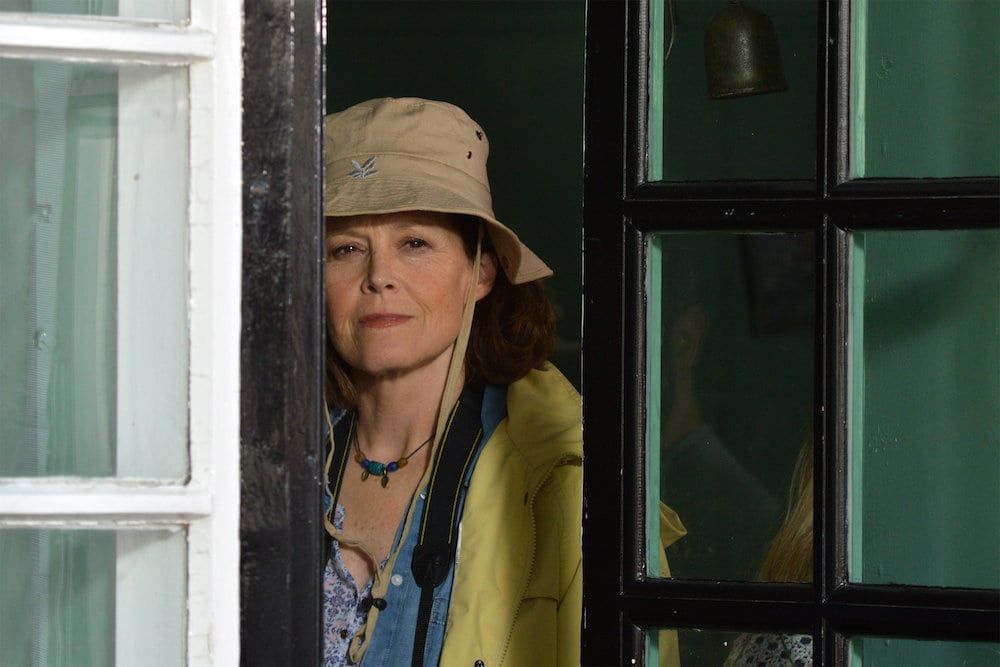 The popular TV show starring Martin Clunes is currently filming its eight series at Port Isaac, the picturesque Cornish fishing village which doubles as fictional Portwenn.
The usual cast members were joined on Tuesday by Sigourney, 67, who made a cameo appearance in the last series as an assertive, argumentative tourist.
These pictures – taken by local photographer Ashley Jackson – suggest she could be ready to reprise her role in a new episode.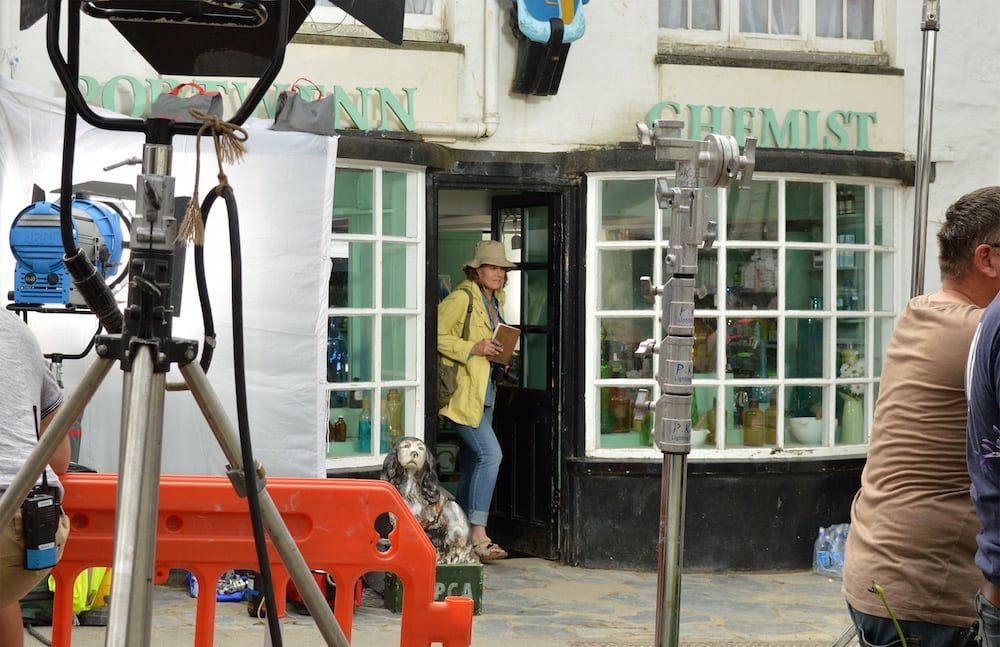 The key to her cameo appearances is British actress Selina Cadell who plays village pharmacist Sally Tishell and has been the star's best friend for more than 40 years since meeting as drama students in 1973.
The families still spend Christmases together and Sigourney reportedly jumped at the chance to join her pal on screen.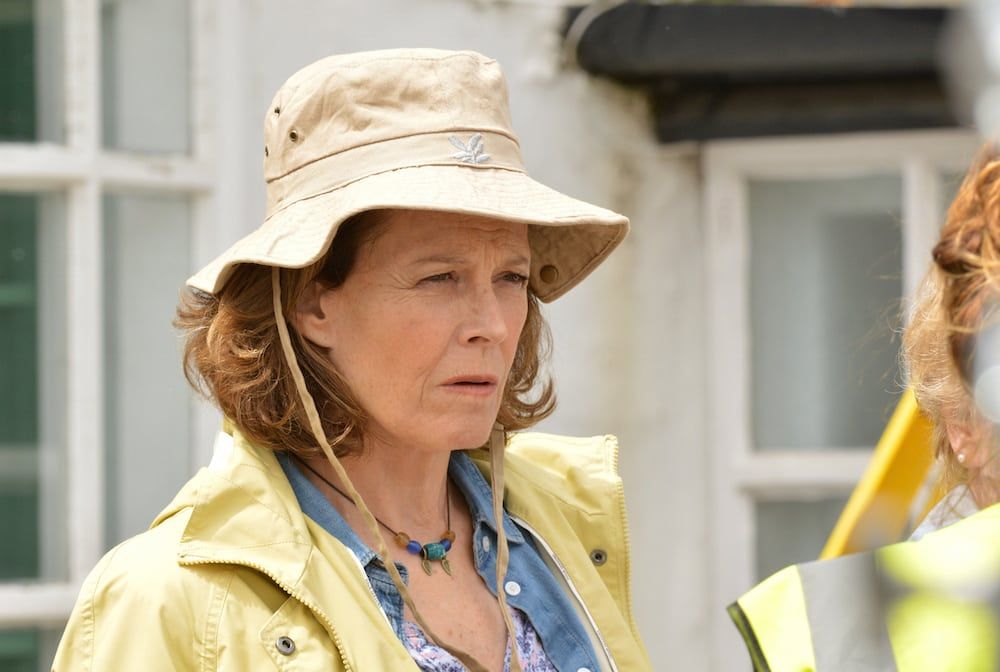 She also previously admitted to being a big fan of the show.
She said: "I got the box-set from Barnes and Noble and fell in love with it – it's so charming and addictive."
It is understood Sigourney first met Martin Clunes and his producer wife Philippa Braithwaite on the Jonathan Ross Show, but her Doc Martin guest spots were brokered by Selina.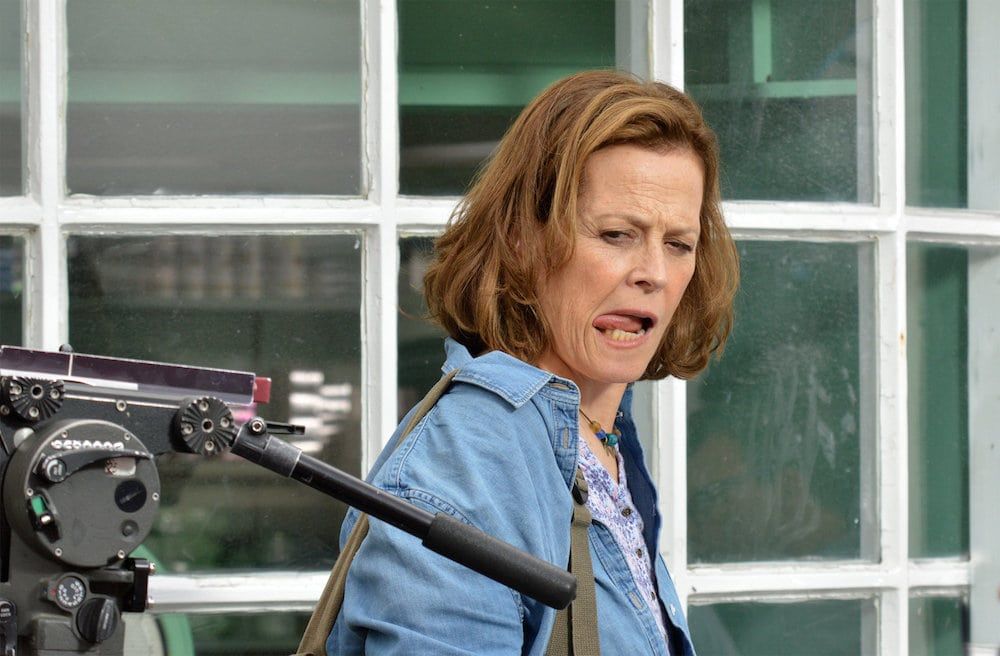 On her star friend's previous appearance, Selina, 63, said: "Sig fitted into Doc Martin's culture immediately."
The series started in 2004 and seven series – 54 episodes in total – plus a 2006 film have aired so far. The show pulls in a average of nine million viewers per episode.