Tech and poetry come together for two nights of live improvised performances
On July 25th and 26th at The Moth Club in Hackney, giffgaff, the mobile network run by you, is bringing to life People Powered Poetry; the world's first AI-fuelled improvised poetry event. People Powered Poetry will see live performances from celebrated artists who will improvise poetry on real-time trending topics with hilarious and thought-provoking results. The rotation of artists, including spoken-word poets and comedians, will each perform a set based on a current trending topic on social media, utilising their own talents to entertain.
The lineup over the two nights is sure to electrify, from musical talent such as beatbox Champion Bellatrix to spoken-word sensation Deanna Rodgers. Celebrated spoken-word poets including Hussain Manawer (who recently sold out the Jazz Cafe) and Bridget Minamore (the original Youth London Poet Laureate).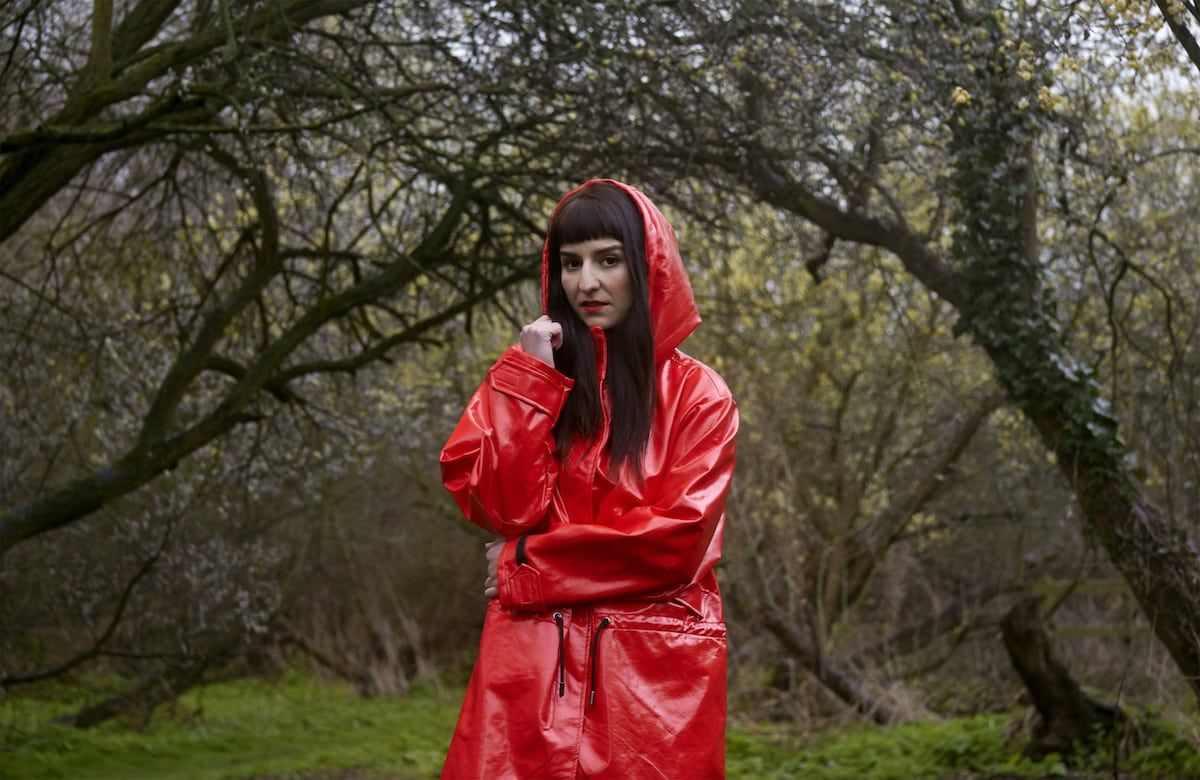 Laugh out loud moments can be expected from Sarah Callaghan, who has previously been seen in front of erupting crowds at the Edinburgh fringe, and Steve Whiteley aka Wisebowm, the world's first urban musical poet – must be seen to be believed.  Over the two nights at The Moth Club, the audience can expect to be kept on their toes as the specially-curated lineup take it in turns to delight and excite, all hosted by the hilarious Jayde Adams.
Each evening will also see exciting live musical performances from the fiercely original beatboxer Bellatrix and Benin City – the London-based three-piece comprised of vocalist and poet Joshua Idehen, vocalist Shanaz Dorsett with multi-instrumentalist Tom Leaper. Topped off with a DJ set by Charlie Bones (NTS).
The poets will go up against a poetry bot that has been created bygiffgaff to capture the sentiment of the UK population on a range of topics, picking lines from people's tweets and then turning those into fourteen line sonnets. Each sonnet is unique to that moment in time, creating a series of living, breathing poems. The concept has been created as part of Small vs. Big, giffgaff's latest campaign that celebrates the power of small and how it can take on big.
Guests will have the chance to inspire the performances on stage using social media to tag topics they want to see transformed by the artists; this could be anything from England's world cup performance to Trump's latest tweet. As the night progresses, the artists will delight guests with lyrical prowess and unstoppable flow. The live events at The Moth Club are a chance to see a stellar line-up take to the stage like never before, bringing to life the zeitgeist through artistic improvisation.
Acts at The Moth Club include:
Jayde Adams – Your host for the evening, Jayde is an MC like no-other, the TV personality and comedian will be setting the pace for an evening of unrivalled performance
Anthony Anaxagorou – A poet, and poetry educator who inspires youth with emotionally charged works
Charlie Bones (NTS) – DJ and host of The Do!! You!! Breakfast show on NTS
Bellatrix – The three-time female beatbox global champion and celebrated musician
Benin City – the London-based three-piece comprised of vocalist and poet Joshua Idehen, vocalist Shanaz Dorsett with multi-instrumentalist Tom Leaper
Sarah Callaghan – Improvised comedy is Sarah's forte and she has been known for selling out Edinburgh Fringe shows
Joshua Idehen – A Poet, workshop facilitator, musician and founder of renowned poetry & music magazine Poejazzi
Hussain Manawer – Inspired by his school teacher, Hussain is now a celebrated spoken-word performer known for delivering hard truths in rhyme
Bridget Minamore – Shortlisted as London's first youth poet laureate, Bridget is a respected performer who has worked with the Roundhouse, National Theatre and many more
Jack Miguel – A poet and rapper, known as an interdisciplinary artist Jack blends the lines between spoken-word and poetry with moving results
Simon Mole – A poet, emcee, and theatre maker with an eye for the often overlooked in the everyday
Chris Redmond – The brains behind (and the face of!) the unique comedy night Tongue Fu
Deanna Rodger – An international writer, performer and co curator of two world leading word spoken events
Steve Whiteley AKA Wisebowm – Creator of the world's first urban poetry musical and Comedy Crowd Chorts 2017 winner
Tickets can be found at https://bit.ly/2L0hyvy
Event Details:
25th and 26th July 2018
Moth Club Old Trades Hall, Valette Street, Hackney, London E9 6NU. Over 18's only