A Peaky Blinders superfan has splashed out £4,000 covering his entire back with a huge tattoo devoted to the hit BBC gangster series
David Hatfield, 54, spent 64 hours under the needle to get the stunning body art which features all the main characters from the gritty crime drama.
The council worker had his first tattoo inked last July, starting with a portrait of main protagonist Thomas Shelby, who is played by Cillian Murphy.
Since then he has forked out thousands of pounds adding the images of the other characters, including Jewish gang leader Alfie Solomons, portrayed by Tom Hardy.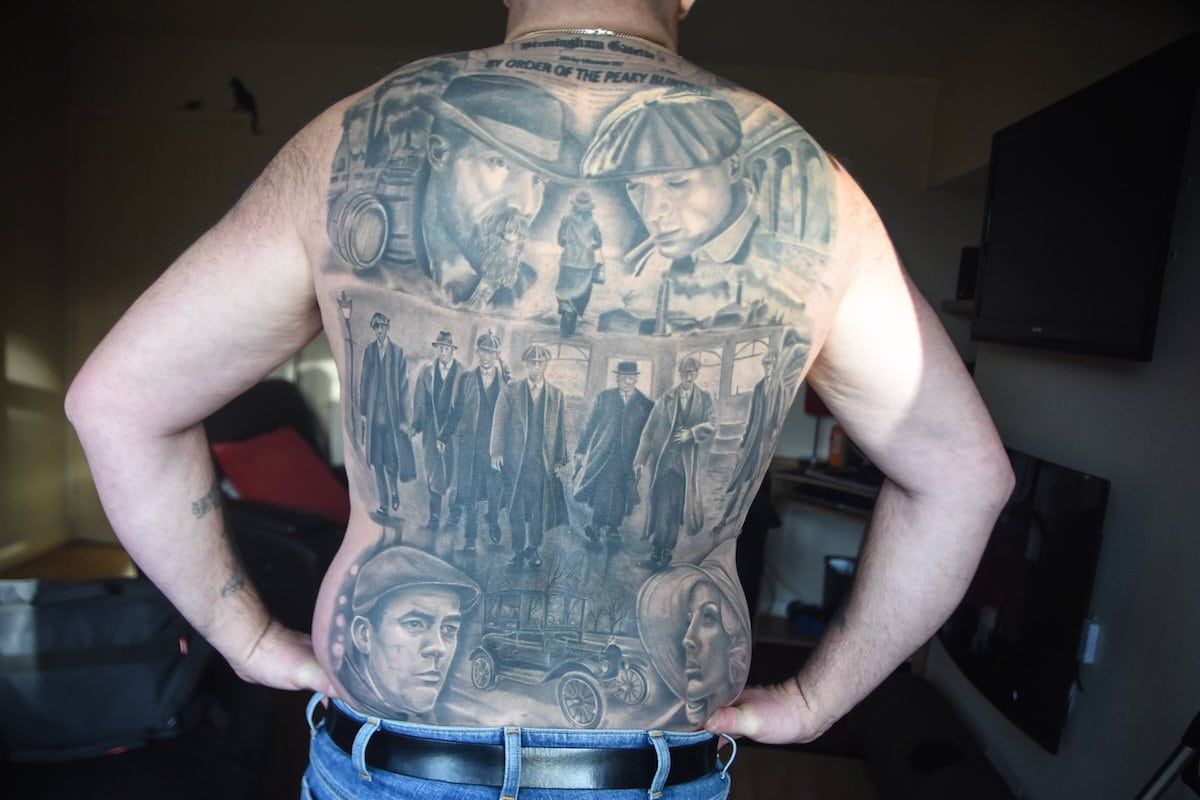 And David, of Halesowen, West Mids., says he isn't finished yet and plans to cover both his arms with more tattoos dedicated to his favourite TV programme.
He added: "As a massive fan of the show, me and my partner Ruth have been hooked since it first started, I knew this would be the perfect tribute.
"I wanted to cover the old tattoos on my back. I had 11 sittings over 11 months to get my whole back done. The longest I was in the chair was seven hours and 20 minutes.
"I've never got used to how much it hurts. But its worth it.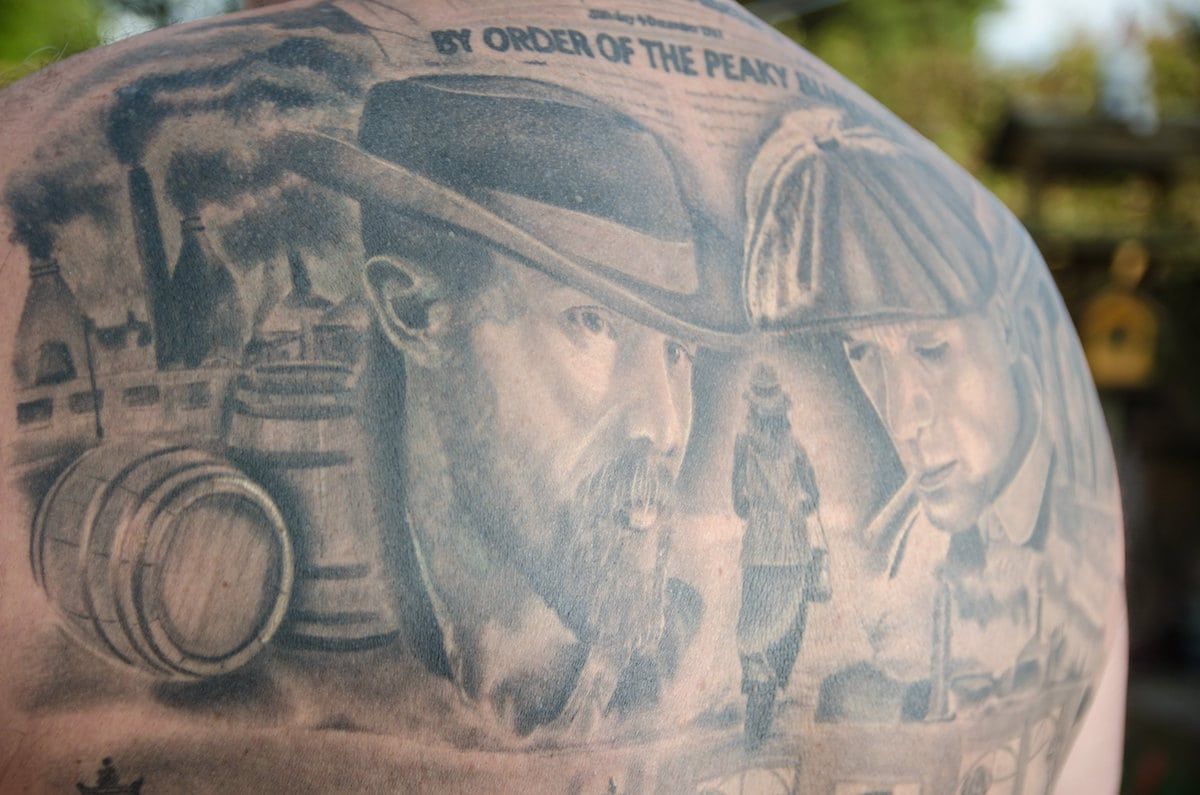 "It would be a dream of mine to go to the premiere in Birmingham and meet the cast and show them in person how much of a massive fan I am.
"Of course I've been on the Peaky Blinders tour and I know what we see on TV is a bit more elaborate and far fetched than the real story.
"But the characters really are wonderfully portrayed.
"I've shared pictures of my back on social media and always got positive comments.
"People say I must be the most diehard Peaky Blinders fan in the country."
David's artwork has also impressed actor Packy Lee, who plays Johnny Dogs in the show, after he spotted the tattoos on social media.
David, who works for Birmingham City Council, added: "Packy Lee said he loved it.
"When the cast were filming at the Black Country Museum last year he tried to find time to meet me but he was too busy working, sadly."
The VIP premiere of the fourth series takes place on Monday (30/10) at Cineworld, in Birmingham.
Stars due to be there include Cillian Murphy, Helen McCrory, Paul Anderson, Sophie Rundle and Harry Kirton, who play Tommy, Polly, Arthur, Ada and Finn Shelby.
The series will then be aired on BBC Two during the week commencing November 11.
https://www.thelondoneconomic.com/entertainment/malcolm-muddle-actor-reveals-doesnt-remember-appearing-sitcom/26/10/
https://www.thelondoneconomic.com/entertainment/movie-bands-i-wish-real/26/10/