The thirteenth iteration of Damnation Festival rolled into Leeds this past weekend, bringing together some of the finest names in extreme and experimental music from all over the world. The annual event took over the entirety of Leeds University Student's Union, spreading its tendrils across four stages and allowing almost thirty bands to bludgeon the sold out crowd with their various sonic assaults.
UK grindcore pioneers Napalm Death headlined the main stage, leaving absolutely no-one in the room questioning if they've still got bite after more than three decades of playing with such intensity. Speaking of longevity; we're also treated to sets from Polish death metal stalwarts Vader, the utterly terrifying Anaal Nathrakh, and Ishahn, founding member of Emperor, whose solo material is far more progressive and melodic than his black metal roots would have you expect.
Damnation is known for hosting weird and wonderful acts amongst the otherwise relentless heaviness, and this year is no different. There's psychedelic folk black metal in the form of A Forest Of Stars, Scottish heritage black metal from Saor, and then there's the mysterious Batushka. Batushka are an enigma, with no one knowing the identities of the members, and their controversial themes around organised religion have got them banned from playing in certain countries. The cloaked band fill the room with the smell of burning sage, overwhelming the senses of the overflowing crowd before a single note is even struck, then barrage them with a blend of black metal and liturgical chanting.
French post-metallers Celeste are another band shooting for a full sensory experience, with each member wearing a red head-mounted lamp that pierces the smoke filled room as they pummel the audience with gargantuan riffs. Seeing Celeste is basically like being in a scene from War Of The Worlds, but the volume they play at makes it even more intense than being relentlessly pursued by killer alien robots. This is on top of the other stellar post-metal performances throughout the day from the likes of Rosetta and third stage headliners The Ocean.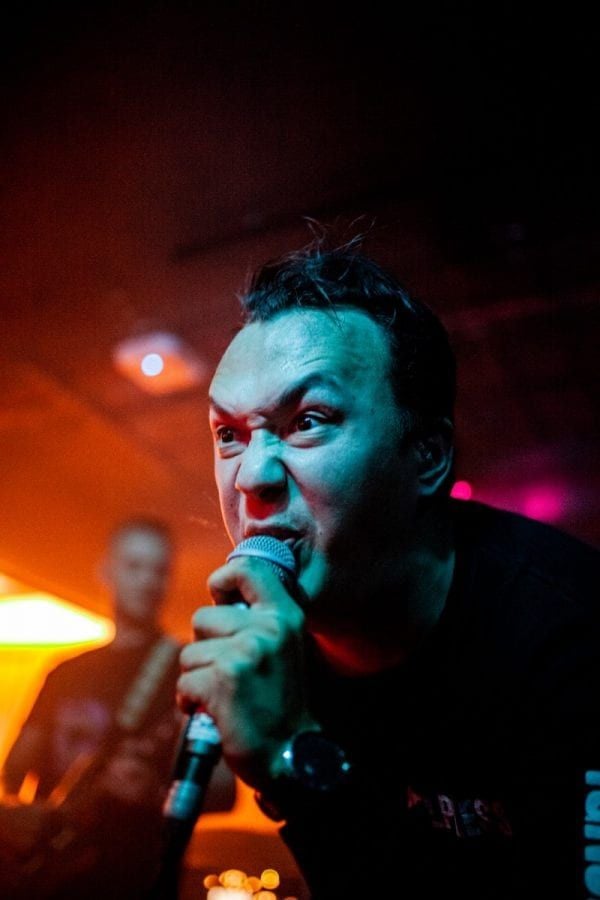 Truly, though, the day belonged to the new blood. Literally the first band of the day, Manchester's Leeched, deliver a set that is so bone-crushingly heavy it sets an almost unreachable bar, and their mix of hardcore, grind and industrial elements sounds so fully-formed it's nigh-on impossible to believe that they only formed last year. Next up on the event's smallest stage, Hundred Year Old Man deliver an intense slab of sludgy post-metal that easily rivals their more established peers mentioned above. Despite recent lineup changes the Leeds sextet could not look more comfortable as they channel Cult Of Luna and Neurosis for their dense and textured sound, even though there are so many of them they barely fit on the stage. Another highlight comes in the form of Danish newcomers Møl, who are of the Deafheaven / Alcest school of 'blackgaze' but play it without the theatrics, opting instead to play like a punk band; unruly vocalist Kim Song Sternkopf getting right in people's faces as his harrowing shriek contrasts with the often beautiful instrumentals.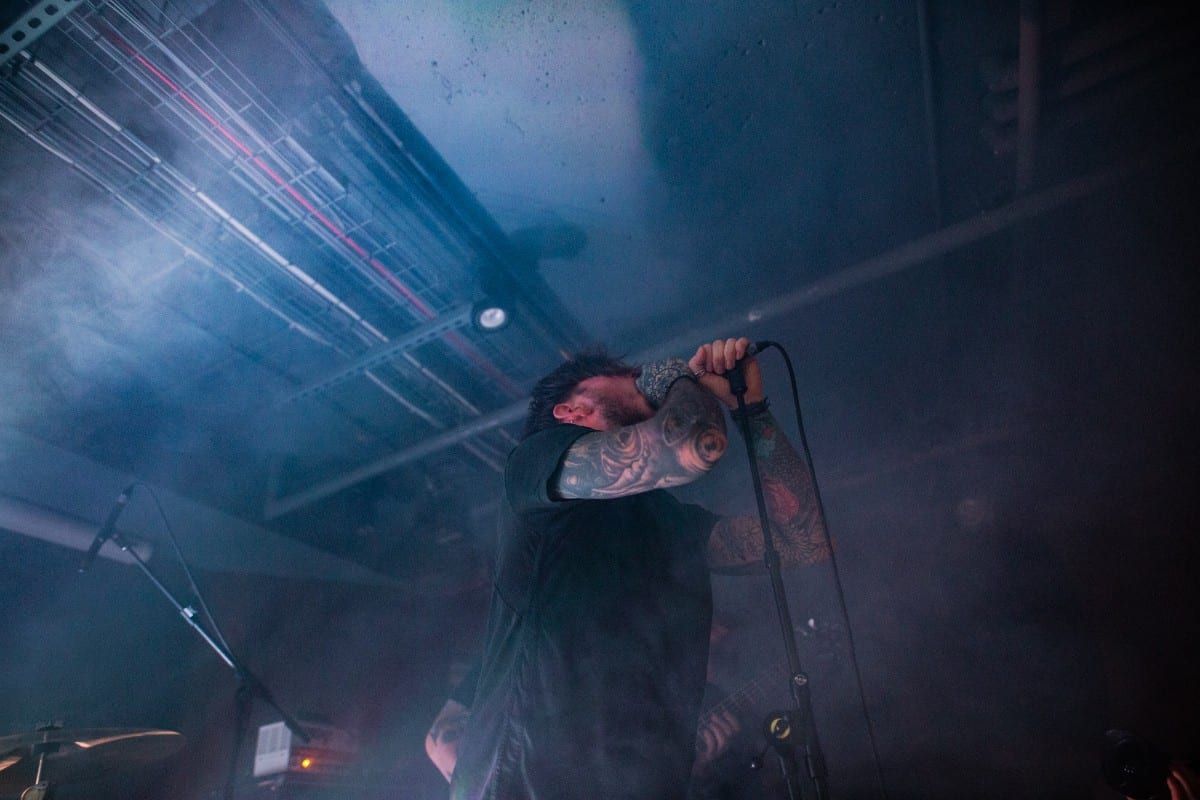 Despite the odd technical hitch and one very unwelcome evacuation due to a fire alarm early on, it's safe to say that Damnation Fest 2018 was a complete success, and more than deserves its place at the tail end of the festival calendar. The event strikes a perfect balance of respecting the old guard whilst giving room for new talent to thrive, and as long as that continues then extreme music has the most perfect home it could possibly ask for.
Words: Liam Knowles
Photos: Graham Berry
Header Image: MØL