We're huge fans of ArcTanGent at TLE. If you're a fan of post rock, guitar music and generally heavier-than-thou time signature weirdness, there really is nothing else like it.
That's why yesterday's ATG 2017 headliner announcement has us excited. Explosions in the Sky and Converge, on the same bill, playing their only UK shows of the year. Outstanding.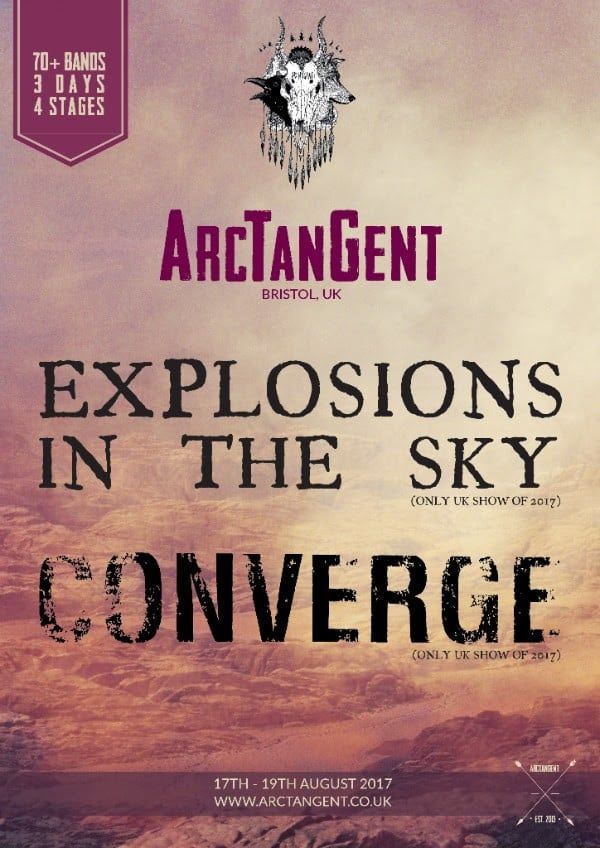 The guys at ATG rarely miss a trick when it comes to filling the top slots on the bill. In 2016 we were treated to a triumphant return from American Football and an appearance from post rock legends Godspeed You! Black Emperor. The year before was a twisted affair with The DIllinger Escape Plan, Cult of Luna and Deafheaven sharing headline duties.
This latest announcement promises yet another belter of a year for the post rock festival, as well as a deep understanding of the ATG audience. The chance to hear Explosions' 'First Breath After a Coma' besides Converge's 'Jane Doe' is an opportunity not to be missed.
Check out footage from Dillinger Escape Plan's 2015 headline slot.
The man behind the line-up, James Scarlet, said: "The ArcTanGent ethos is all about championing bands that exist just outside of the mainstream music world. We guarantee you the best acts from the worlds of math-rock, noise-rock and post-rock/metal. We've got some amazing exclusives this year. The fact is that both Converge and Explosions in the Sky are playing their only UK shows of 2017 at ArcTanGent. So if you want to see them, Fernhill Farm in August is the place to be!"
Tickets for Arctangent festival are available at www.arctangent.co.uk