Villagers commemorated the centenary of Armistice Day with a human figure seated on a bench – constructed from hand-crocheted poppies.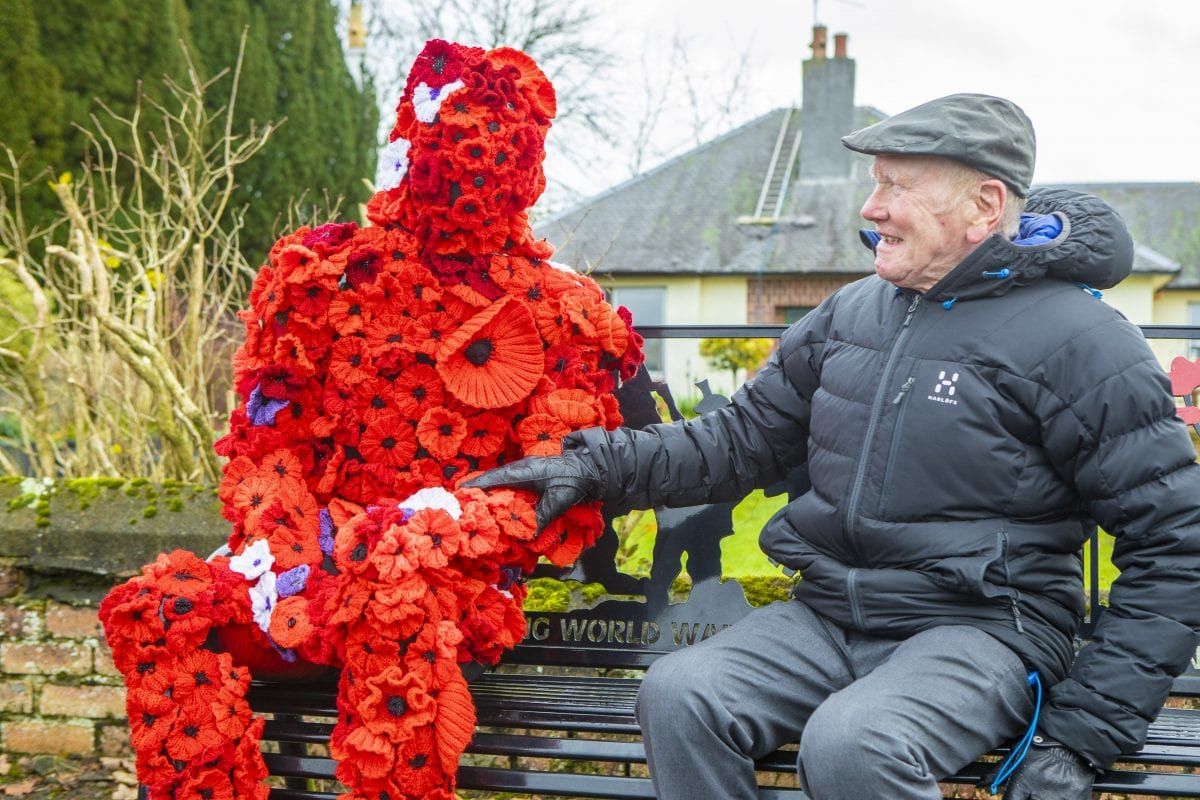 The stunning creation popped up in the village of Fenwick, East Ayrshire, to mark Remembrance Day on November 11.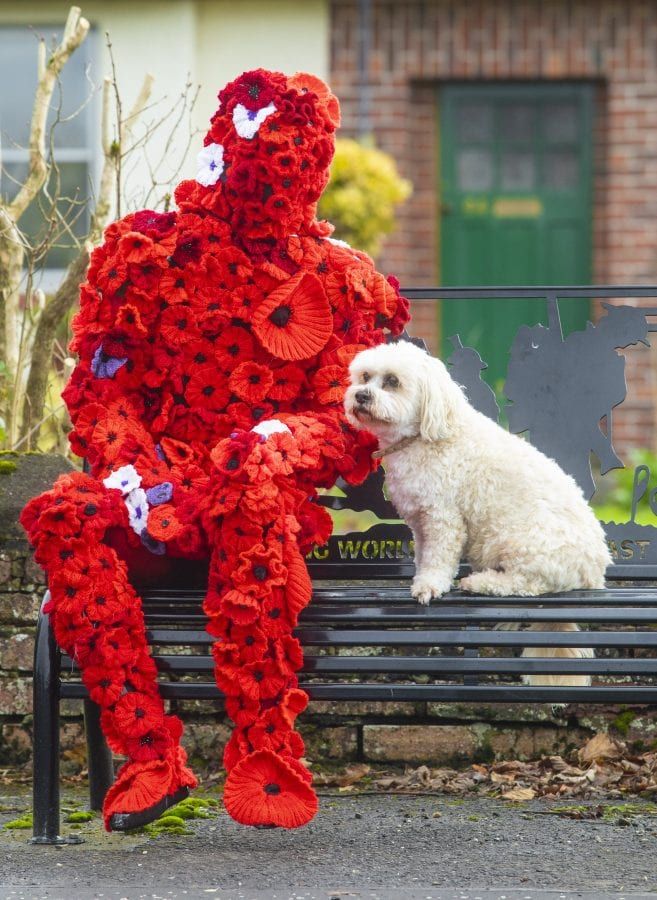 Poppyman is made of knitted poppies by the community's WWI project, with Fenwick Parish Church also involved in the initiative.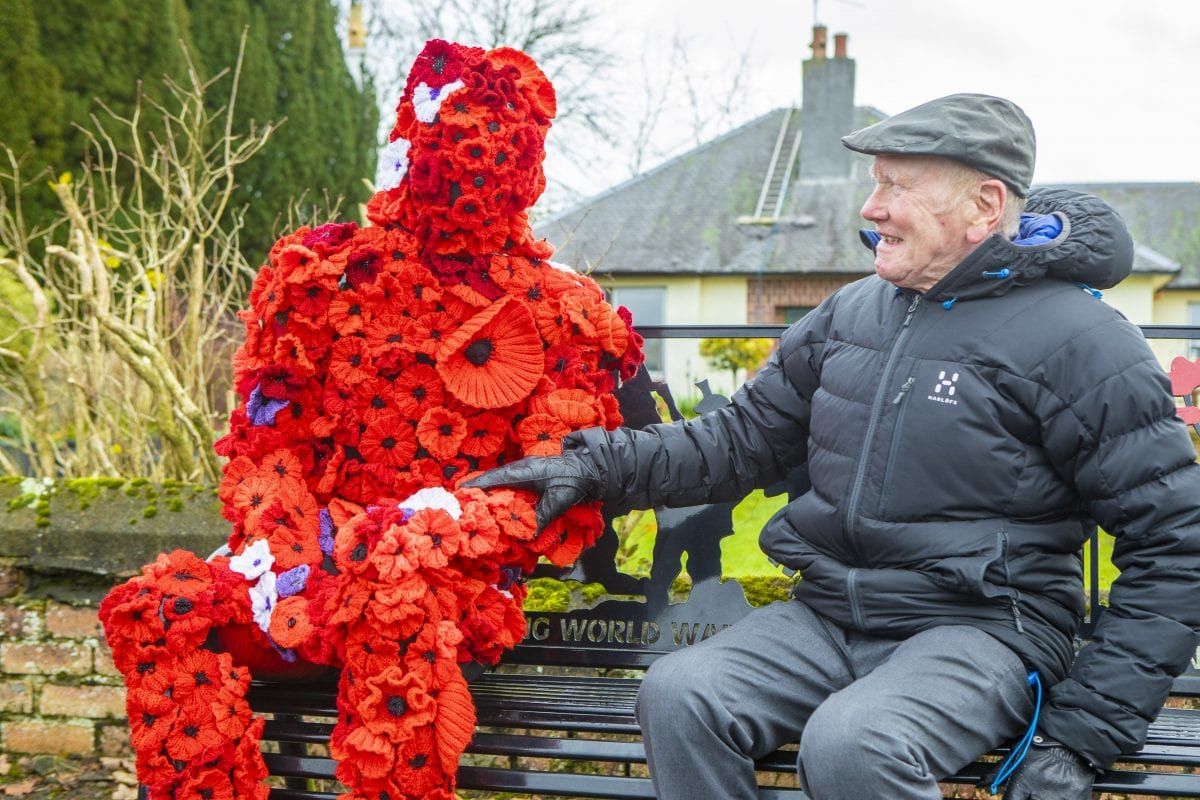 The ladies behind the figure began meeting on the first Monday of every month to create works for the project last year.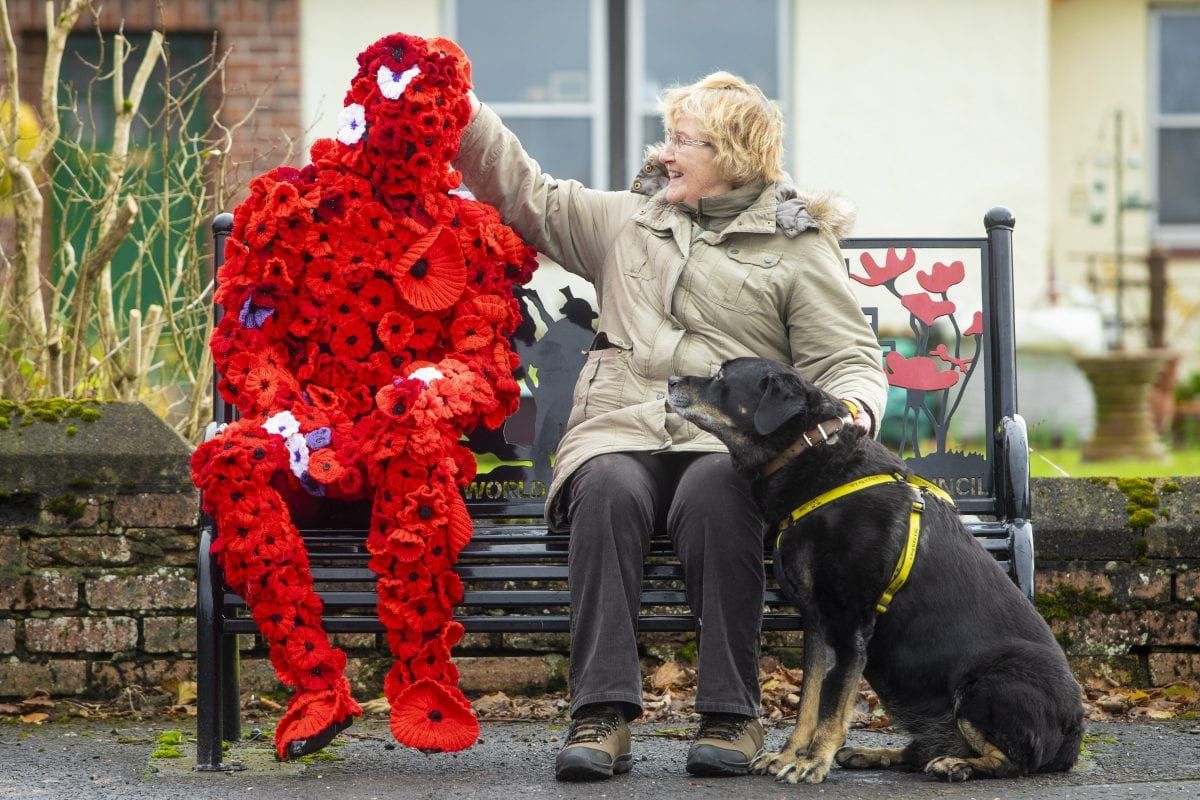 They decided they enjoyed meeting and making crafts so much that they continue to meet from 2.30pm-4.30pm in the church hall.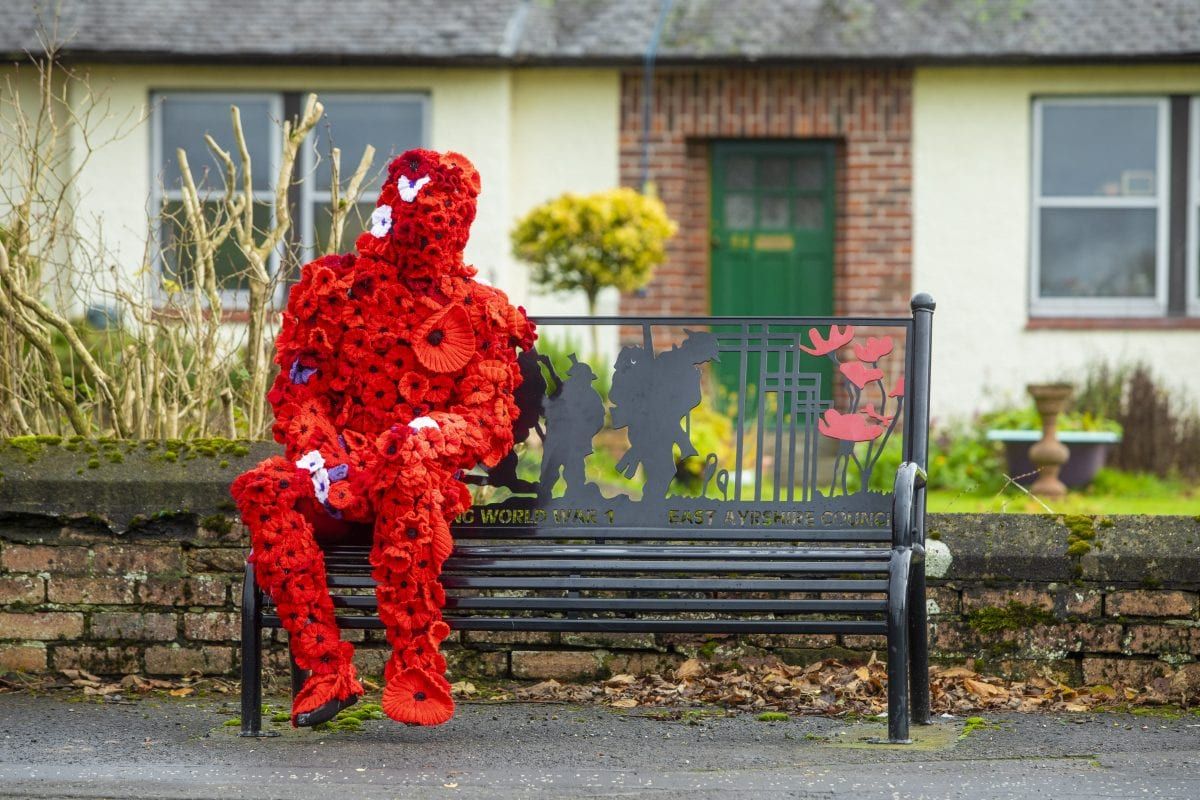 Since it's first appearance in the rural Ayrshire village in 2015, Poppyman has become a popular feature of the community's annual Remembrance Sunday commemorations.
By Paul Rodger