Christians have forced an artist to tear down a £12,000 statue from inside a historic church – because it shows a stormtrooper being CRUCIFIED.
The life-sized Star Wars crucifixion sculpture was due to be unveiled tomorrow as part of a charity exhibition inside the historic church – which was designed by Sir Christopher Wren.
But the £12,000 artwork will now never go on display to the public after parishioners attending St Stephen Walbrook church in central London complained to the rector, Reverend Jonathan Evens.
The life-sized statue shows one of the beloved big screen baddies strung up on a cross – just like Jesus.
It was due to be the centrepiece of Art Below's 'Stations of the Cross' exhibition – which also features the work of Francis Bacon.
Artist Ryan Callanan created the controversial statue – that shows the original A New Hope imperial stormtrooper hanging on the life-sized cross.
Organiser Ben Moore says it will still go on sale after the exhibition has ended, on March 23, for £12,000.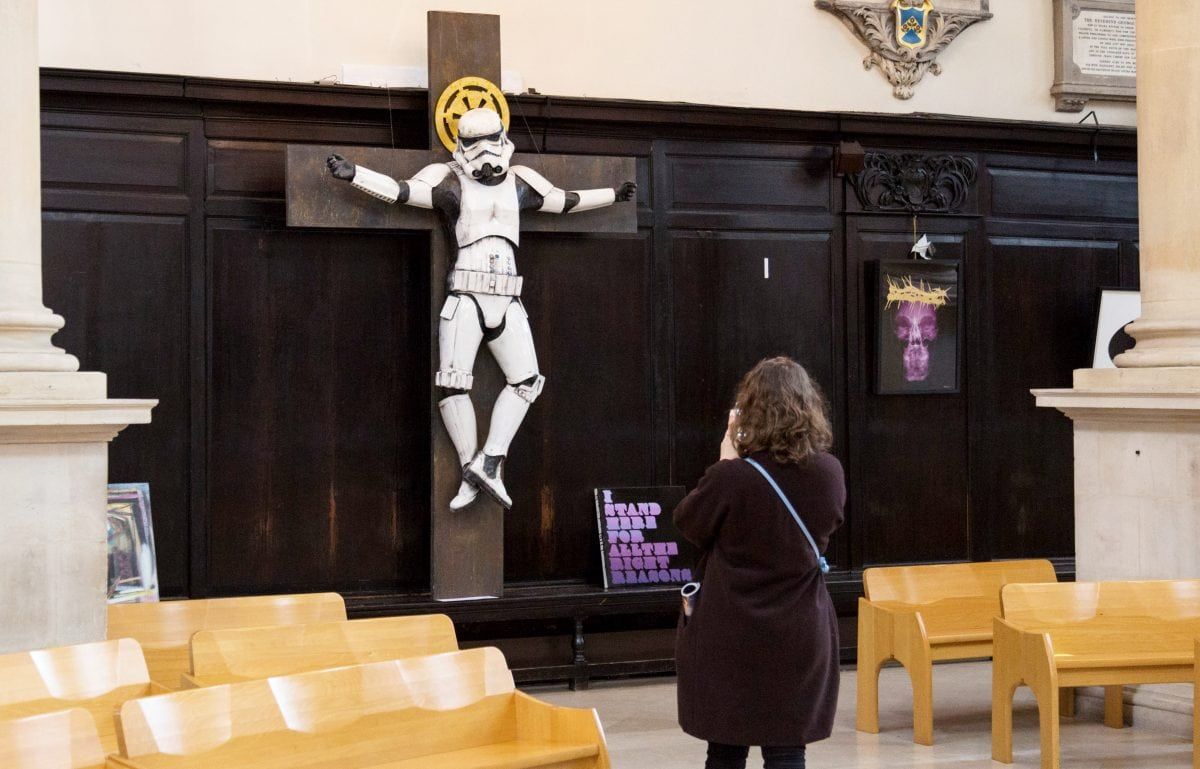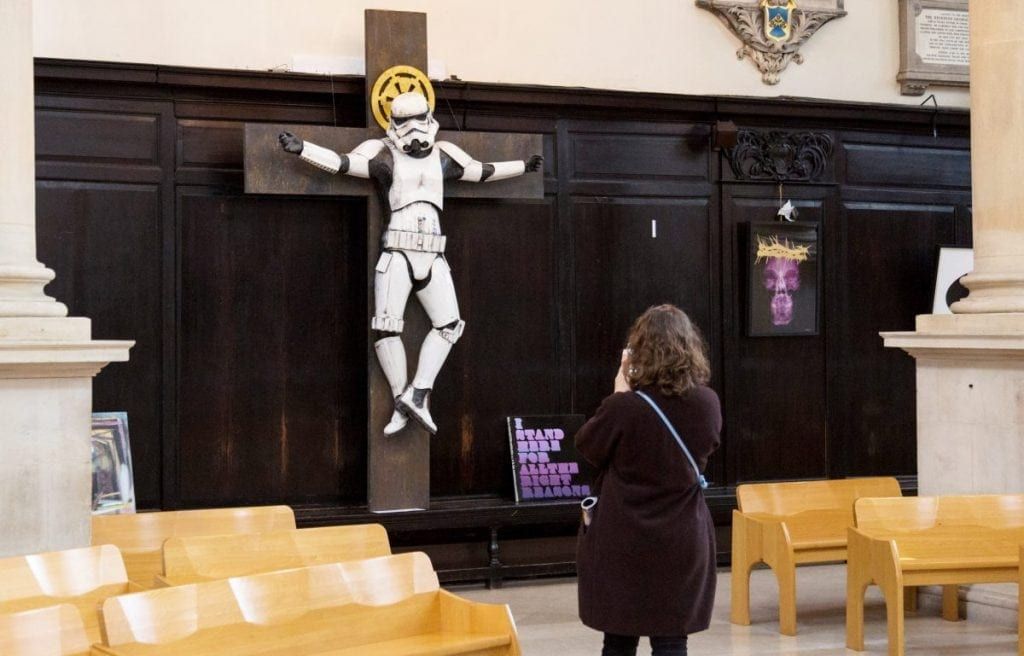 Rev Evens said: "This is an exhibition of images designed to provoke thought from artists grappling with their response to the challenge and scandal of Christ's cross.
"Among these, Ryan Callahan's Stormtrooper Crucifixion may be viewed as being among the more controversial images in the exhibition."
The exhibition also features a pastel drawing that Francis Bacon donated to his Italian lover Cristiano Lovatelli Ravarino between 1977 and 1992.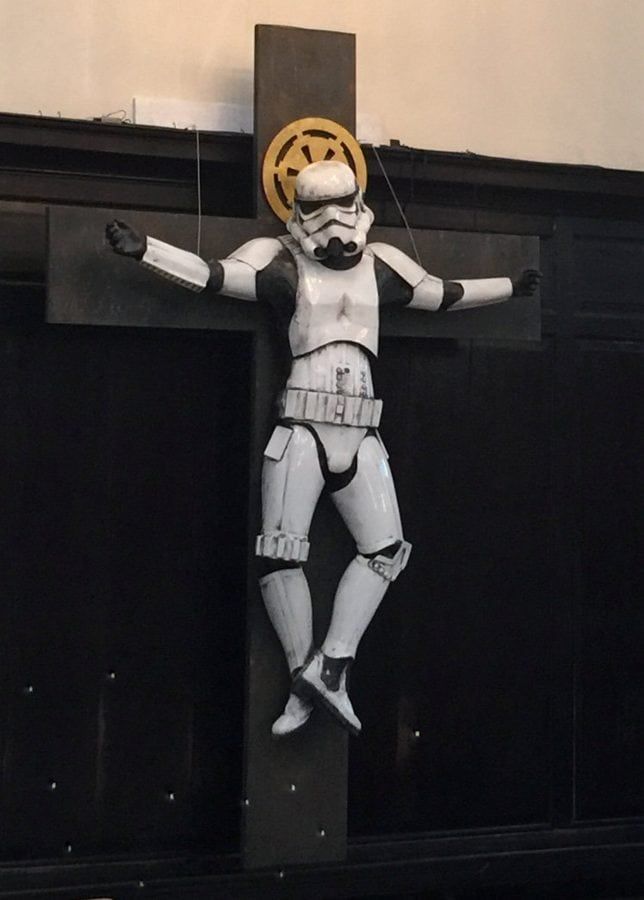 St Walbrook is a 500-year-old domed church that survived the Blitz.
This is the be the third crucifixion themed exhibition to be curated by Ben Moore in support of the Missing Tom Fund set up to find his brother Tom Moore, who was last seen in 2003.
Rev Evens added: "For me Stormtrooper Crucifixion raises similar questions to those which CS Lewis raised in his science fiction trilogy – that, were other races to exist on other planets, would Christ be incarnated among those races in order to die for their salvation?
"Lewis' view, which he sets out in the story running through the trilogy, is that Christ would do so.
"For Christians, Ryan Callahan's image can lead us a similar conclusion.
"I commend these images to you as image that can open our ideas and minds to new reflections on the eternal significance of Christ's sacrifice.'
ENDS