A TV antiques expert who tried to create a sculpture of a Roman emperor ended up with the bust of David Davis – because he'd watched too much Brexit coverage.
Talented artist David Harper said he accidentally sculpted the bust of the Conservative MP as he had watched endless reports of Davis before he resigned as Brexit Secretary in protest at the Brexit deal that he was responsible for negotiating.
David, 50, is an expert on The Antiques Road Trip and spends his spare time creating weird and wonderful artistic creations.
He says he recently tried to sculpt a bust of a Roman emperor using nothing but his imagination for inspiration.
But to his shock, the sculpture came out looking like David Davis MP – who served as Secretary of State for Exiting the European Union from July 2016 to July 2018.
David, of Teesdale, County Durham, said: "I had started sculpting a Roman emperor, it wasn't supposed to look like anyone in particular – it was just my take on a classic.
"I showed it to my friends and they all thought it looked like David Davis MP. I didn't mean it to be him, but that's what it is now.
"We just sculpt what's in our mind, what comes out comes out.
"I think I've been watching too much news about Brexit, I think we all have, haven't we?
"I'm fascinated by it but also fed up with it, it's an ongoing saga. David is quite a big player in it, maybe that's the reason."
The bust, created from reconstituted sandstone, is now for sale for £1,500.
David added: "It's for sale now, if David buys it I'll give half the proceeds to charity – but if he becomes prime minister I'll donate it to Number 10."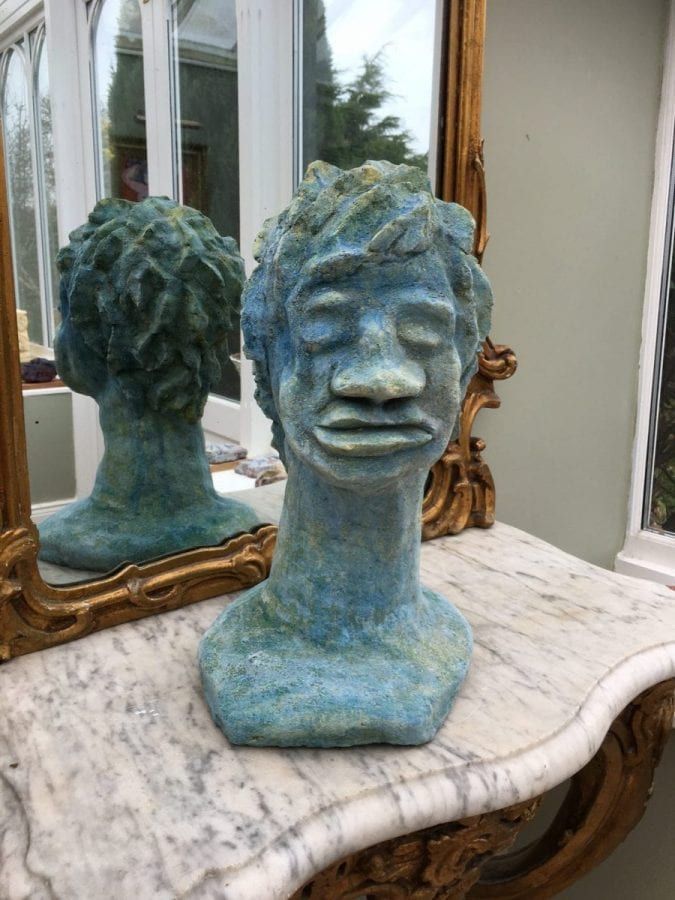 David Davis is currently between 6 and 20/1 to be the next PM according, well behind Jeremy Corbyn who is the favourite to be Britain's next PM with political betting bookies.
Jeremy is at 4/1 with most bookies, with the favourite Conservative candidate Boris Johnson at around 6/1 currently.
Theresa May's odds of passing her government's Brexit deal through parliament with Tory rebels such as David Davis threatening not to support it are not looking good either.
By Ben Gelblum and John Bett