Marks and Spencer's apology after posting an outtake from its Christmas advert that showed hats in the colours of the Palestinian flag burning in a fire has divided opinion on social media.
M&S said the intent was to "playfully show that some people don't enjoy wearing paper Christmas hats" with the image posted to the retailer's social media of festive red, green and silver paper hats burning in a fireplace.
The image was captioned: "This Christmas, do what you love… like saying no to paper hats" alongside "#LoveThismasNotThatmas."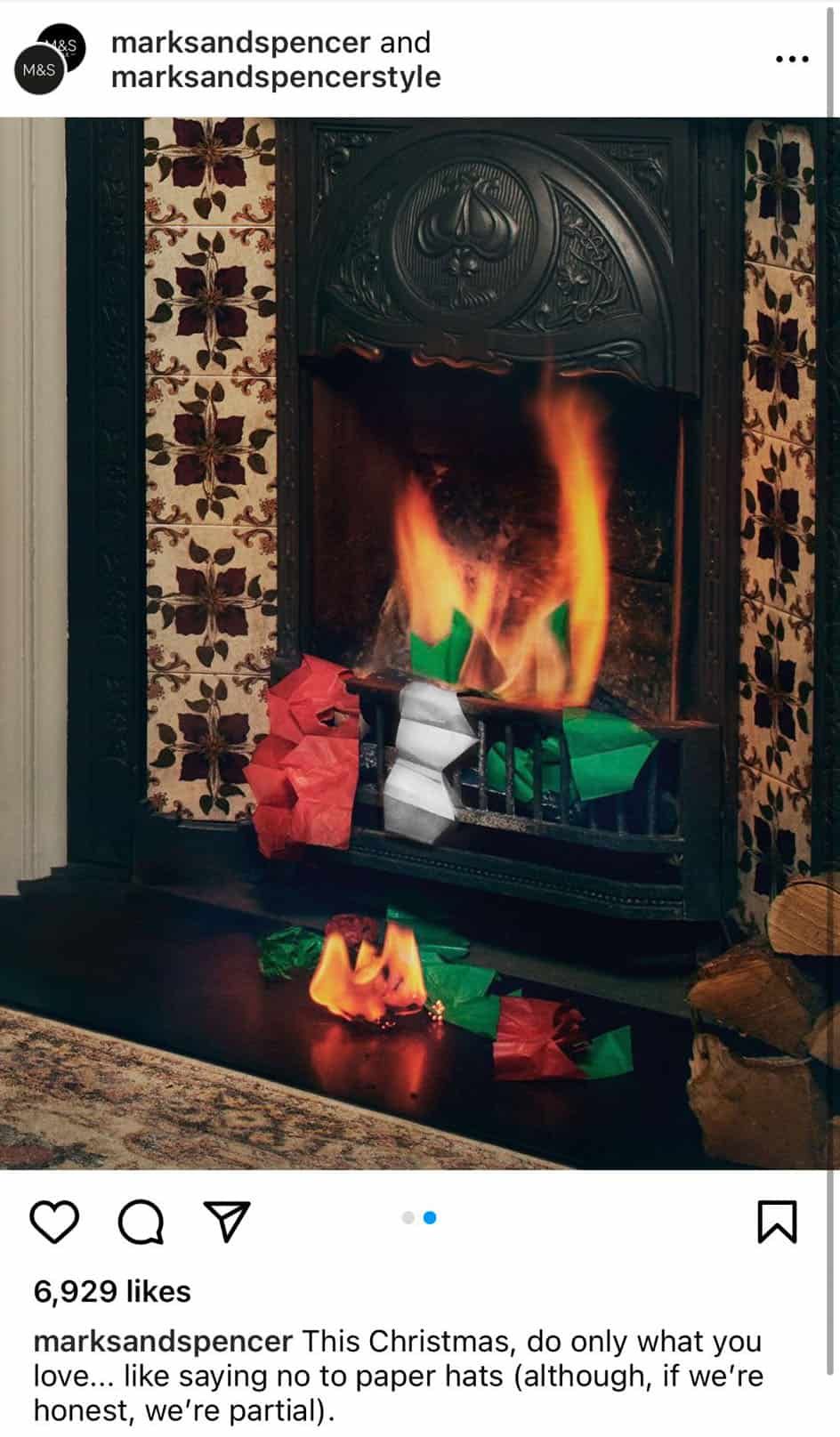 M&S said the outtake from the advert it shared on Instagram was recorded in August, months before Hamas launched a surprise attack on Israel on October 7.
But some social media users claimed there was a similarity between the colours of the hats and the Palestinian flag, with one user describing the photo as "distasteful".
Replying to the original post, one commenter wrote: "This is absolutely vile, you should be ashamed of yourselves."
Another agreed: "Absolutely disgusting. Even if it was recorded in August you should have reshot this image or used technology to make changes. Shame on you!!!"
One user on X, formerly Twitter, said: "How come you have that much hate to deliver disguised as "Christmas celebration"?"
In a statement posted to X on Wednesday night, M&S said: "Today we shared an outtake image from our Christmas Clothing and Home advert, which was recorded in August.
"It showed traditional, festive coloured red, green and silver Christmas paper party hats in a fire grate.
"While the intent was to playfully show that some people just don't enjoy wearing paper Christmas hats over the festive season, we have removed the post following feedback and we apologise for any unintentional hurt caused."
But other shoppers defended M&S and said the chain should not have had to apologise for the image.
One said: "Why are you apologising when it was recorded in August? If some stupid person thinks you have purposely just made it up since the 7th Oct then that's down to them. Deary me.."
Another wrote: "Oh for heaven's sake. I don't often use the word snowflake but this is ridiculous. You're apologising because people got 'offended' by a photo of Christmas hats in a fire grate?"
Queer Eye presenter Tan France, who appears in the advert, said on Instagram: "The ad was shot in August, so maybe you're reaching with your ridiculous comments."
M&S released its star-studded Christmas advert this week with the theme that people should shun the endless chores of Christmas and focus on enjoying themselves.
Related: Top UN official quits his post, sending resignation letter viral