Hedge funds are not known for their social conscience. They make a lot of their money by betting on share prices going down, otherwise known as a 'short' position.
Shorting is 'borrowing' stock, selling the borrowed stock with a reasonable expectation of the price dropping enough that you can then buy it back more cheaply and return it to its original owner, pocketing the profit.
It is hard not to see it as anything other than vulture capitalism.
There is nothing the little guy can do, right?
Wrong.
In stepped, r/Wallstreetbets – a Reddit forum of small-time stock investors, including high school students, pensioners and low-paid workers.
They organised a way to increase the stock price gaming retail chain GameStop and hit the hedge funds where it hurts…in their pockets. GameStop is basically a US version of CeX.
Members started buying up the stock in GameStop, thereby raising the value and forcing hedge funds to buy back the shorted stock at a higher price, and beating the hedge funds at their own game.
Here is a great explanation of what went down.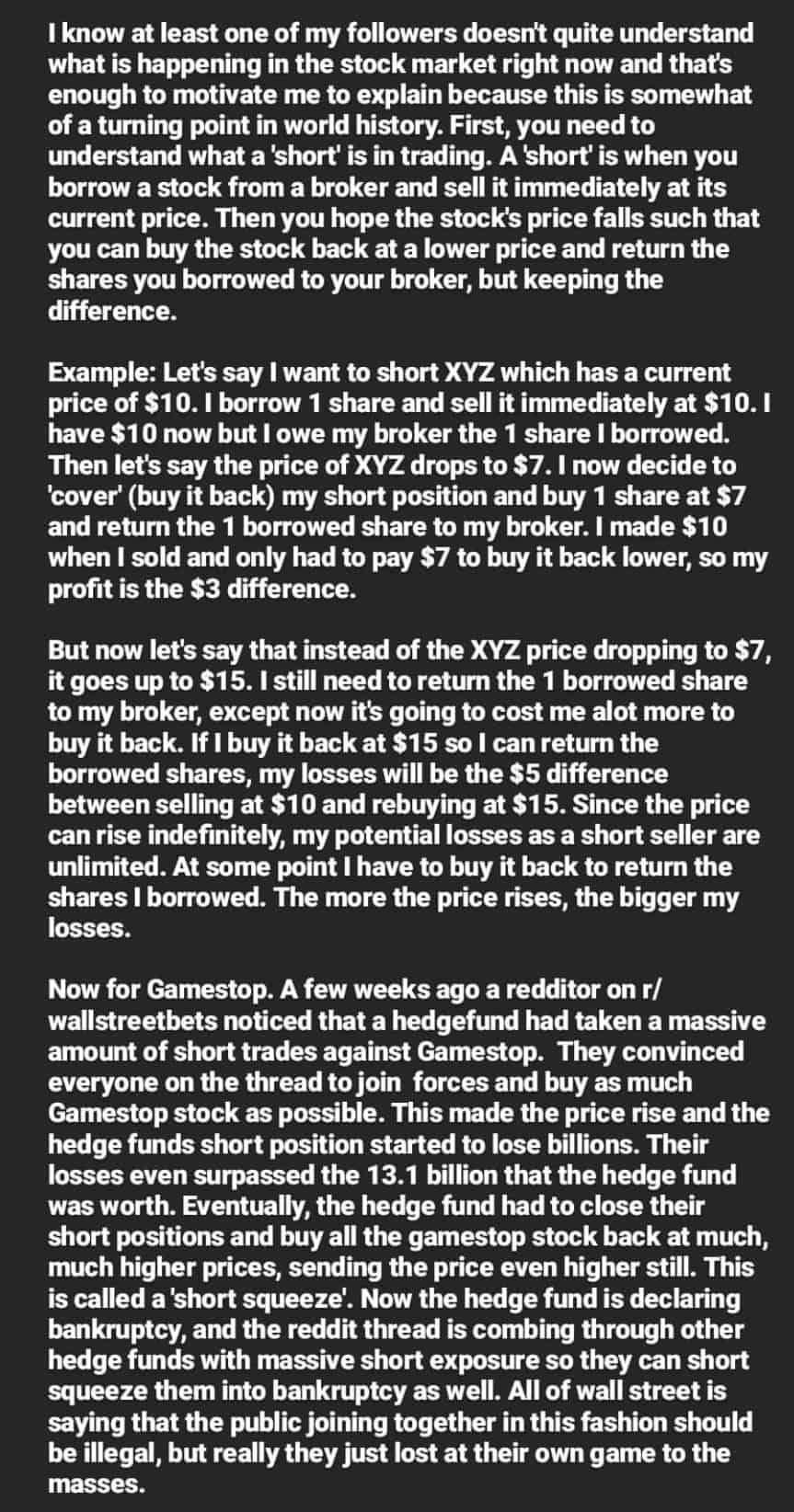 The plan was set as these tweets explain.
Reactions
1.
2.
3.
4.
5.
6.
7.
8.
9.
10.
11.
12.
13.
14.
15.