For many small businesses across the world, taking part in a trade show is one of the best ways to find new customers, establish brand recognition, and simply get people excited about what you're selling. As we've seen with E3 – the biggest video game expo in the world – people love attending exhibitions to get hands-on with new products they've never seen before.
There are dozens of fantastic trade shows around London every year, but this advice really extends to any small business, no matter where they are in the world. So, if you've booked a spot at an upcoming trade show, then here are a few things you need to think about before it's showtime.
Get your props and marketing material ready
We're talking business cards, leaflets, posters, and any other paraphernalia you're considering to use at your booth. It's easy for a browsing attendee to visit your area, listen to what your product is about, but then completely forget all about it when they've seen several more booths. Marketing material will give them a physical reminder, or memento if you will, of your business that they can take home with them. You could also look into getting roller banners, as these are easy enough to get online and literally make a big impact on grabbing attendees' attention.
Preparing some freebies to give away is a good idea as well. Simple things like pens, stickers, bracelets, notebooks, hats and plastic water bottles are all useful items that people would love to take with them, thereby getting that brand recognition out there and further promoting your business.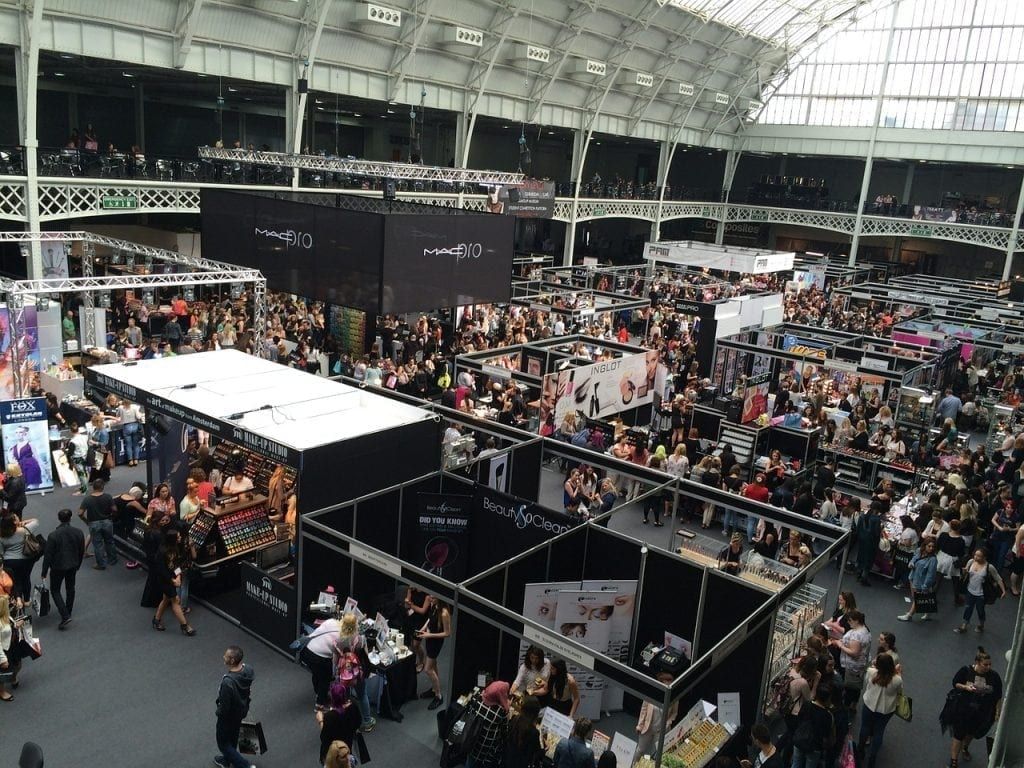 Bring a happy, energetic, and knowledgeable team
As a business owner, you'll be expected to take the brunt of the questions from attendees and demonstrate and promote your products in the most appealing way. However, you'll also need some help, as you'll need some team members to assist in giving out items such as the freebies and leaflets, but also to assist in answering typical questions (depending on what you're selling): "How does this work?", "What are the ingredients?", "How much will it cost?", etc. Your team should be well-informed about your business and what you're trying to do. You can also hire event staff, if you don't have a team in place that is available for the trade show.
Be physically prepared!
Anyone who has ever attended a trade show knows that it is tiring work over a long day, and it's absolutely no different for the small businesses who occupy the booths! If possible, have a team that can be switched around so that people can take small breaks, and be sure to have food and drink that won't make you tired. Remember, you have to prepare to be helpful and happy over the whole day.
Engage, but don't try the hard sell
When attendees are browsing a trade show, they are there to get a quick overview of your business and maybe stick around for a product description, but they definitely don't want a hard sell. Experts say that the best way to gain interest from a customer is to ask about them. Find out about what they're looking for that day, what line of work they're in, and even just light questions about how they are enjoying the trade show. By being informal, you'll let them talk naturally and you can develop a real rapport. Keep in mind that there will be a lot of businesses all vying for attention, so if you're as different as possible, you stand more chance of getting interest from attendees.