It says something about the state of modern society that "hideaways" have become the new "getaways", but for anyone who feels as chained to their work emails and as bombarded by their social media feeds as I do you can hardly deny that it's an appealing concept.
Nestled in the picturesque market town of Helmsley in North Yorkshire and surrounded by stunning countryside the  Feversham Arms and Verbena Spa is leading the way in marketing itself as a hideaway retreat designed to help guests retreat, relax and indulge.
Its secluded location is the perfect retreat for visitors escaping rigorous city life, yet with Leeds and York under an hour away and Thirsk nearby offering direct trains to London the hotel is refreshingly accessible, which means that for us urbanites looking to flee at the weekend we can be in rural Yorkshire with a gin and tonic in hand in a matter of hours Friday evening (the 17:33 out of Kings Cross will take you direct to Harrogate, where hotel staff can arrange transfers).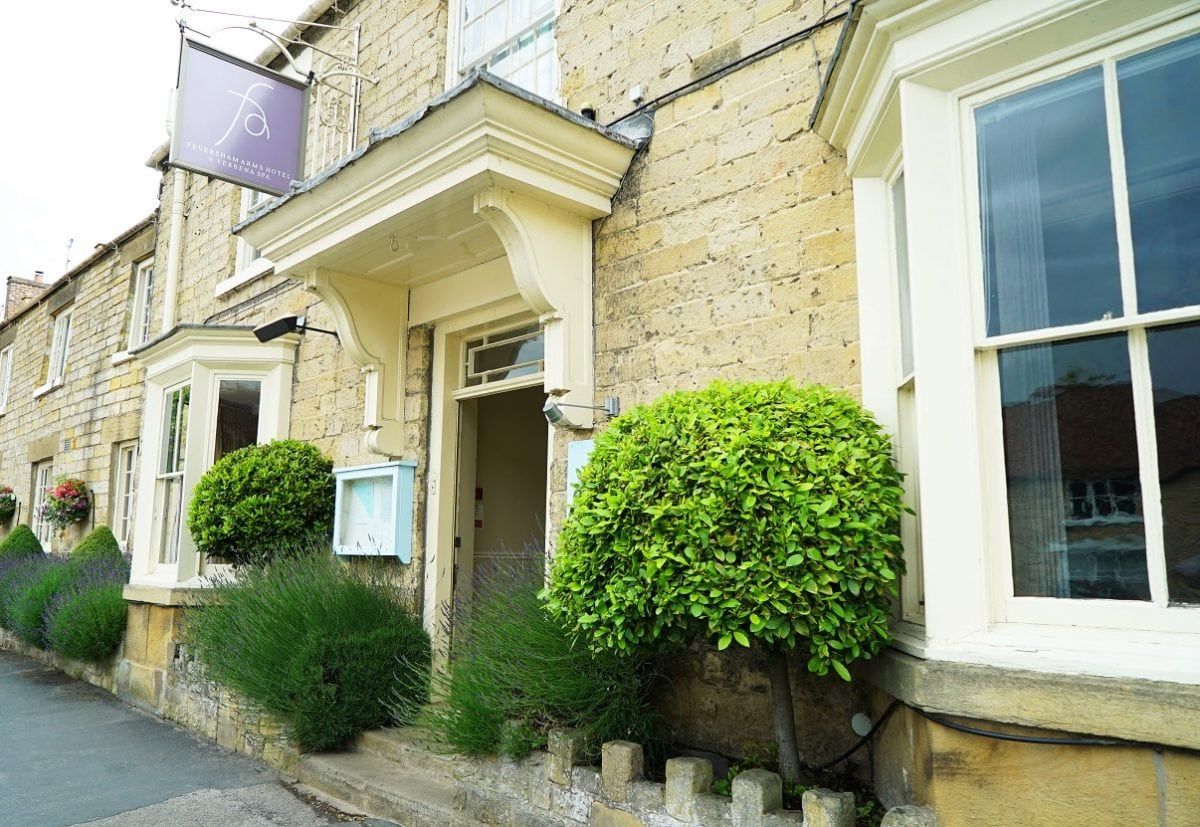 From the outside it's quite easy to miss the Feversham Arms. Sat among a row of old Yorkshire stone cottages it is unassuming in appearance, which is in keeping with the escapist theme it purveys. But don't be fooled by the exterior. Step inside and the hotel mirrors that of most boutique inns, with a generous reception, cosy lounge and outside pool.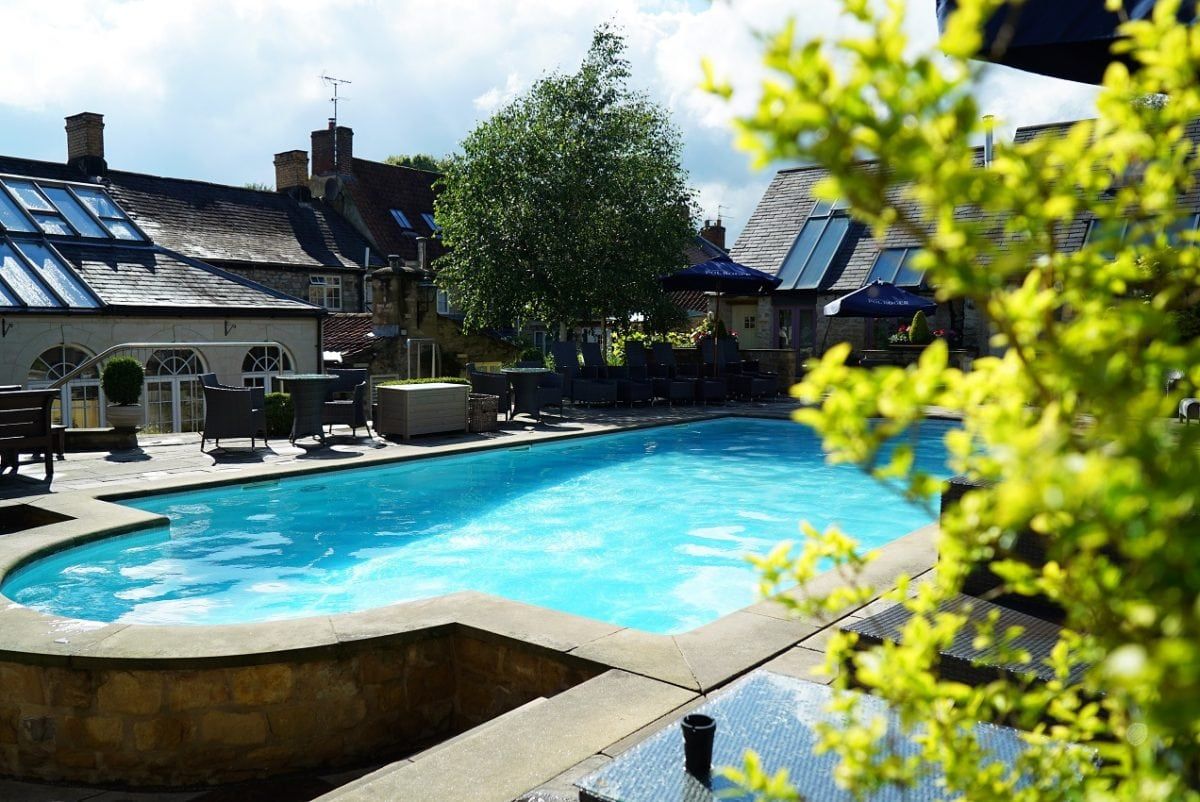 The rooms are ridiculously cosy. Dressing gowns are draped from the door and the bed looks ready to eat you up. And if it hadn't been for the wonders that lie downstairs I may well have succumbed to its demands. But it is well worth seeing the night out.
The Weathervane restaurant is entranced in its location both in body and spirit. Locally sourced produce and food foraged from the North York Moors are at the centre of many of the dishes, with a perfectly balanced 6-course tasting menu a must if you have the time for it. The meal can be paired with a boutique selection of wines and liquers and you end with a taster from the most talked about cheese trolley in Yorkshire – divine.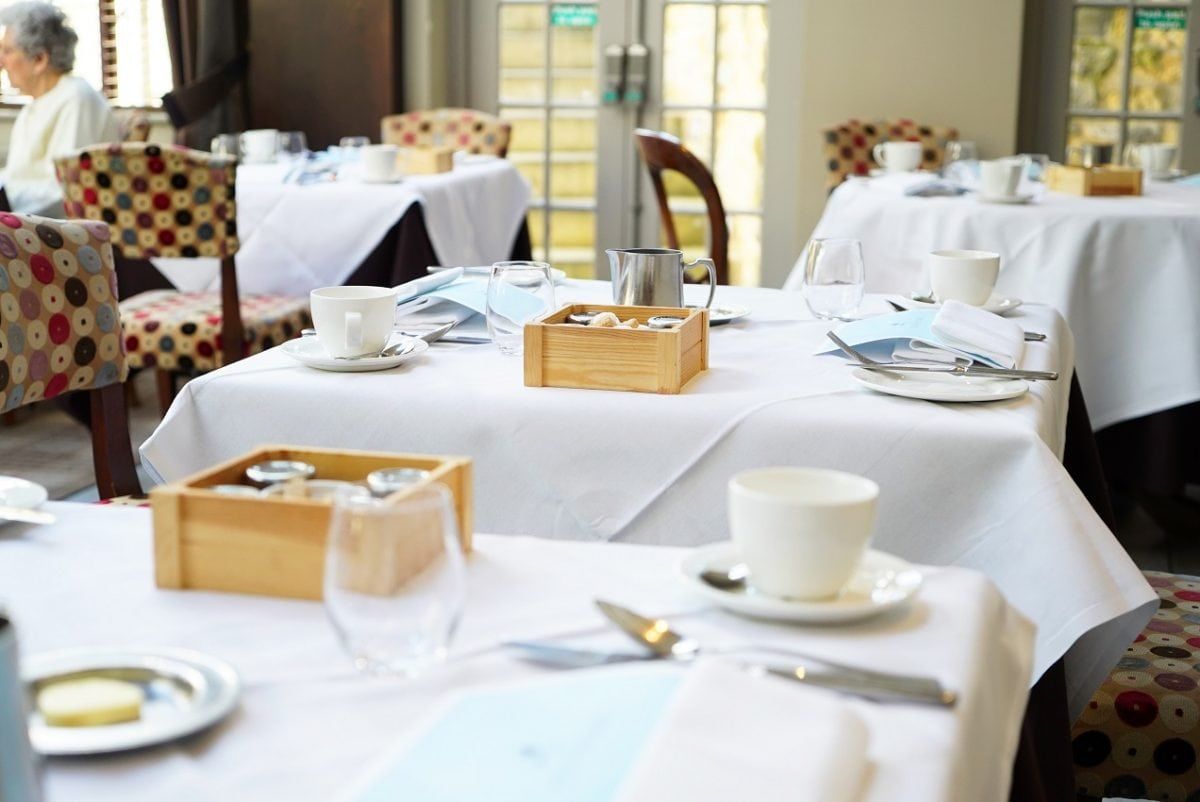 And speaking of such, the Verbena Spa really is escapism personified. The relaxation lounge is defined by plump cushions, sofas you sink into, and views across the south facing terrace garden. The spa houses six single treatment rooms and one couples room, in which guests can experience a tandem therapy, perfect for couples or ladies who would like to have a chat whilst they're pampered.
Treatments are provided by Temple Spa, a uniquely British brand inspired by Mediterranean healthy diet and lifestyle. Temple Spa believe in anti-ageing and results orientated skincare, that's not about "hope in a bottle" but offering divine products and treatments directed at busy, stressed people.
The spa also has an extensive Heat Experience including an aromatherapy room, salt inhalation chamber, saunarium, monsoon shower and foot spas. In addition you can relax in the outdoor heated swimming pool and brand new Jacuzzi.
The only downside to the  Feversham Arms is the need to check out at the end of it. The returning train at Harrogate station (direct to London at 17:07 on a Sunday) is a solemn sight and you will return to the city with a heavy heart. But you will undoubtedly be refreshed and just about ready to face a deluge of messages on Monday morning. Let's hope these hideaways catch on – Lord knows we need them.
RELATED