This is the heart-stopping moment two adrenaline junkies climb a 784ft skyscraper above Canary Wharf without safety ropes.
Syed Bukhari, 21, and Owen Reece, 18, scaled the Landmark Pinnacle building, which is set to become the tallest residential building in Europe when completed.
They raced up 75 flights of stairs before walking out to the end of a crane on Saturday afternoon.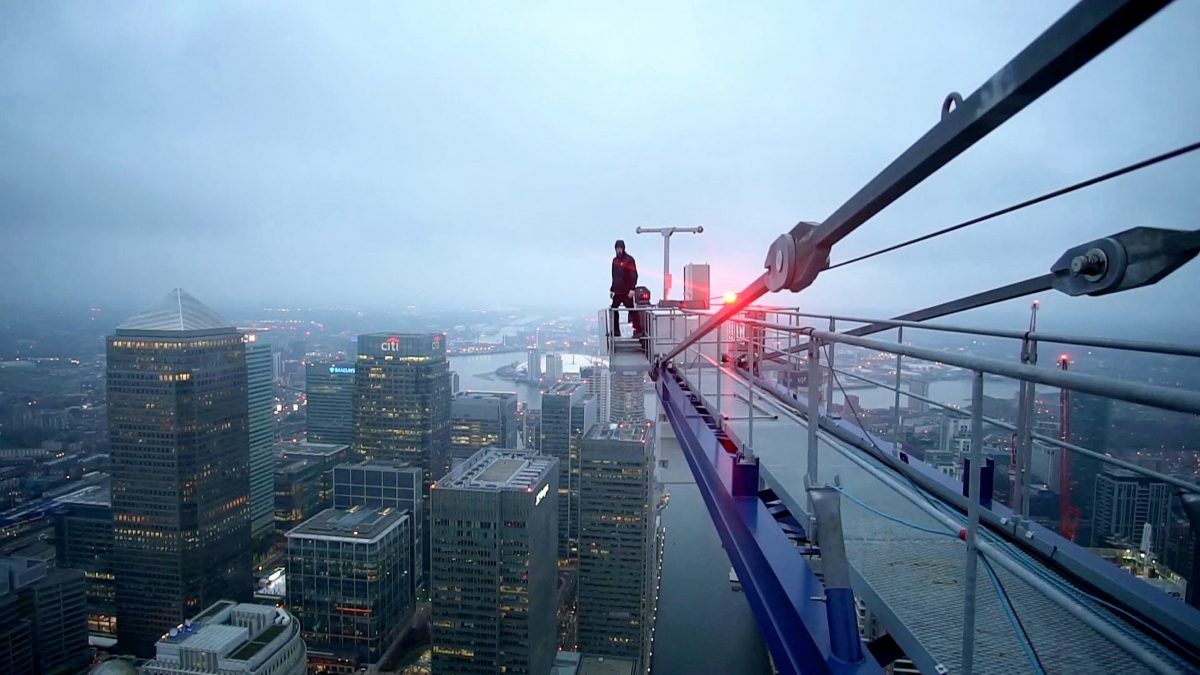 After a 20 minute walk the pair can be seen balancing on the end of a crane with their arms in the air, while taking in the view of the City of London.
Syed, who runs dozens of similar urban explorer videos on YouTube channel SyedSB TV, said: "We chose that one because it's one of the tallest buildings in London.
"The hardest thing is climbing up as your hands start to become tired.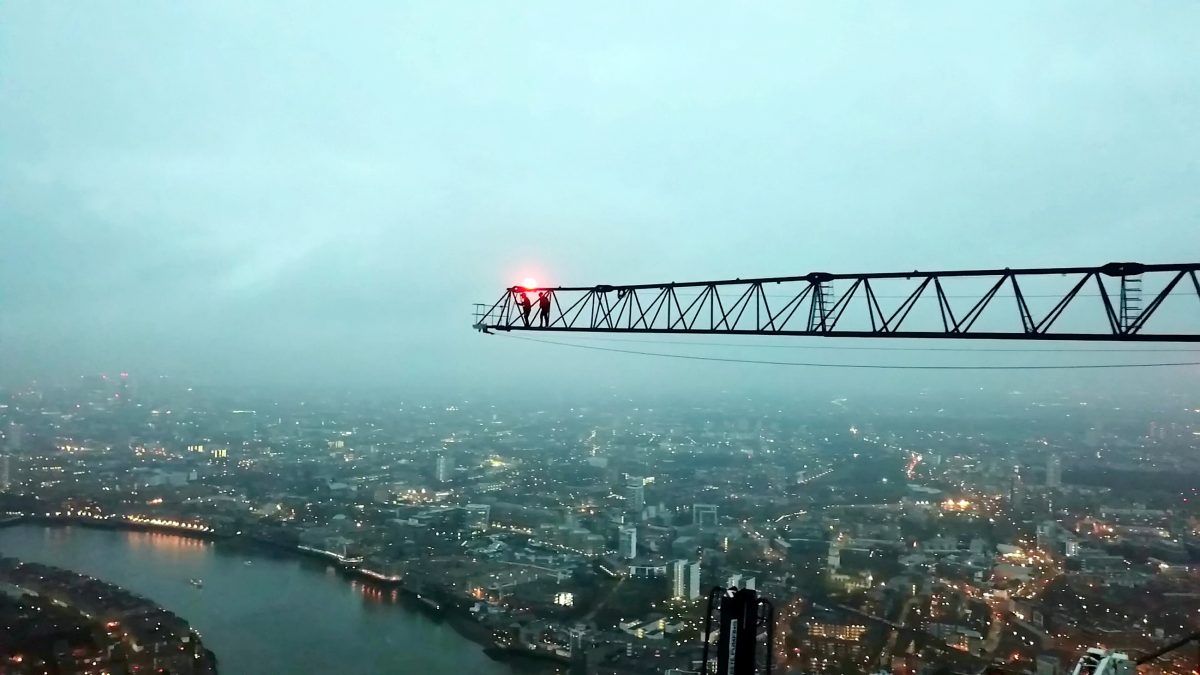 "We stayed up there for an hour taking pictures as the view is one of the best things about doing it.
"People might slate us for doing it but I would just say to them 'you only live once'.
"We're not playing another person's life, only ours.
"We don't want to be restrained and only do things ordinary people can do. We want to push ourselves.
"Anyone who does this sort of thing knows the risks so we know what we are getting ourselves into."
Owen said: "We were there for a few hours waiting for the workers to go home
"Because it was rainy there were times when I thought 'Yo this is sketchy to get down'.
"But we had to focus.
"I don't really get nervous as I've been doing this for three years.
"We don't really joke about.
"When we got to the top the view was incredible.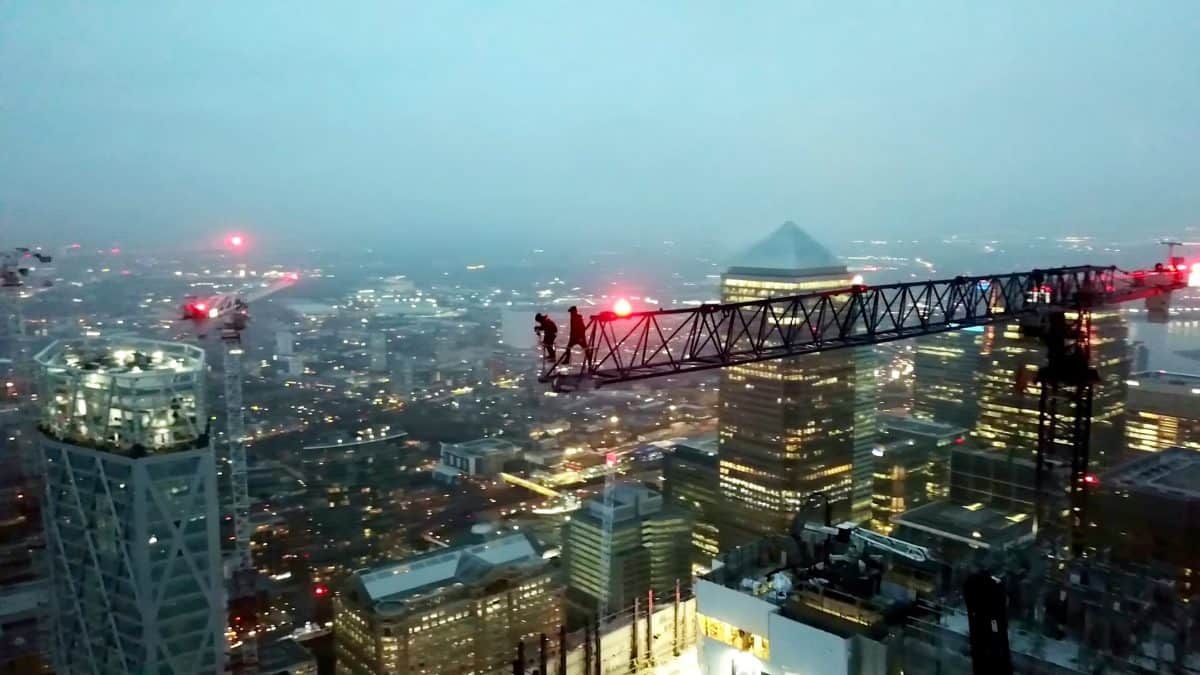 "We could see the whole of London.
"We could see so much the landscape started to look a bit round.
"I'd love to do something like the Eiffel Tower but we've got a few more in the pipeline."
By Joe Mellor &  Olive Loveridge-Greene