Nintendo have revealed an unlikely new feature in their newest Super Mario game – the beloved character's NIPPLES.
The Japanese software giant have showed off screenshots of their latest Mario game, showing the mustachioed hero shirtless on a beach – with a bare chest and nipples.
Mario, who has also recently been 'sacked' as a plumber by Nintendo, is set to star in the upcoming Super Mario Odyssey.
While the game is set to tread new ground for the hero, with new functions like absorbing enemies' powers, the web has been alight with jokes about his snazzy red and white swimming trunks and his perky nips – as well as his trademark hat.
Mark Serrels tweeted: "Great, now I know what Mario's nipples look like."
Oli Bar said: "Do you think Mario's nipple textures are as hi-res as his pores and moustache?"
One person even changed their Twitter profile to "Mario Nipples."
Another gamer added: "I can't stop laughing at Mario's Nipples.
"He's such a hirsute man, with that bushy moustache, so you'd think he would at least have a hairy chest as well.
"I wonder what bit of him we'll see next."
The game is set to come out next month for the Nintendo Switch.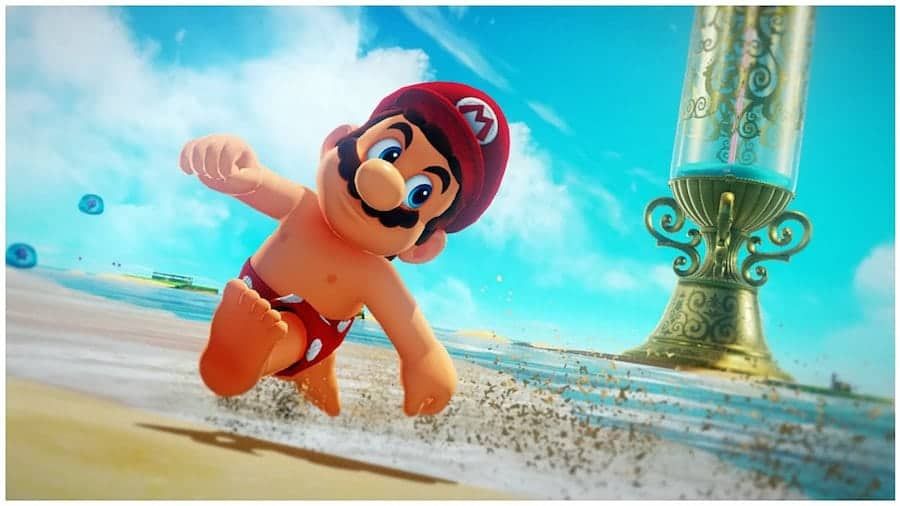 Nintendo of America tweeted two pictures of Mario – one showing his bare chest on a beach and another showing him in a fur coat in an ice world.
They said: "Explore the frozen fields of Shiveria in the Snow Kingdom and the sunnyt shores of Bubblaine in the Seaside Kingdom in Super Mario Odyssey."
The new game features the ability to take and share screenshots, and it is
Game producer Yoshiaki Koizumi said: "For many, Mario games are all about making memories, so capture away."
https://www.thelondoneconomic.com/tech-auto/gaming/an-idiots-adventures-in-gameland-steve-mcneil-12/14/08/
https://www.thelondoneconomic.com/tech-auto/gamers-make-best-drone-pilots-says-new-research/22/08/