The gaming industry has exploded over the past two decades, and there have never been more options for gamers in terms of genre, platform and online capability.
A recent study led by ESA found that 155 million people play video games regularly just in the US, with four out of every five households owning a video game console of some variety. There's no doubt that gaming is one of the most popular forms of home entertainment, but what type of games are we playing these days?
The nature of many video games, particularly on platforms such as Playstation, Xbox and PC, is intended to be as immersive as possible. Massively popular titles like Call Of Duty, Fallout and Grand Theft Auto are engaging due to their extensive functionality and lengthy storylines.
But there's also another huge area of gaming that is evolving in line with the growth of mobile technology: casual gaming. These are the games that offer simple gameplay, familiar tropes and, often, the ability for players to pick up and play in short sessions at home, during work breaks or even on the bus ride home.
So, where are we at with the state of casual gaming in 2017? Let's dip the thermometer and take a look at the wealth of options out there.
Casual iGaming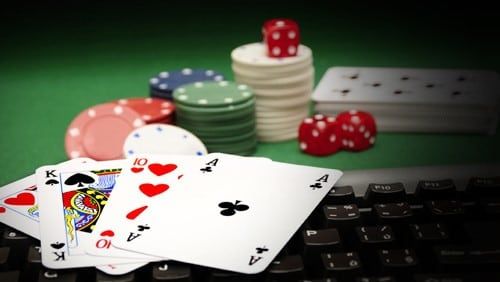 Many iGaming services have started to adopt casual elements into their gameplay as standard, with online bingo operators being a prime example. Sun Bingo offer officially licensed games such as Deal Or No Deal as part of their wide catalogue of topical game themes, both on the desktop version of their site and a dedicated tablet application.
Most of these games feature colourful designs and graphic backdrops, which are in turn coupled with an interactive chat room that is available as part of each game. This gives players the option to chat with each other while marking off their numbers. There's also plenty of offers, promotions and bonuses for new players which help players get their bingo journey well underway.
All these elements combine to create a fun, entertaining playing environment that is centred on simplicity rather than complexity, perfect for the casual gamer.
Casual Puzzle Games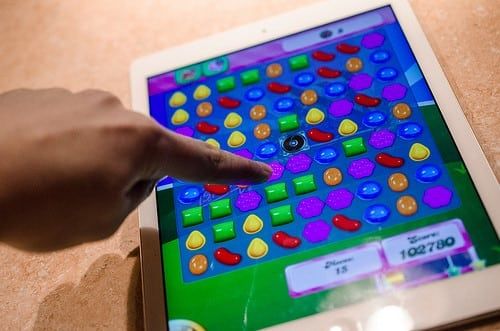 Puzzle games have always been a popular form of casual gaming, though their popularity has accelerated even further since the dawn of the computer age. Another important landmark for puzzle gaming was social gaming on Facebook and similar sites, while they've grown even more now that mobile technology is more of a household item than a luxury purchase.
Popular 'match-three' titles like Bejeweled and Candy Crush Saga are among the most downloaded applications on the iOS and Android app stores because their simplicity translates perfectly to mobile devices. Many people who download this type of puzzle games may not even class themselves as gamers – such is the nature of the pick-up-and-play experience they offer.
In the latest update of Candy Crush Saga there are a wealth of new themes and each level has slightly different targets. These range from getting rid of all the sweets within a certain number of moves, reaching a specific point score by the end of the level, or dropping particular items to the bottom of the grid. The mixture of targets is designed to complement the simplicity of gameplay so that every player stays engaged as they run through the levels.
Casual Social Network Games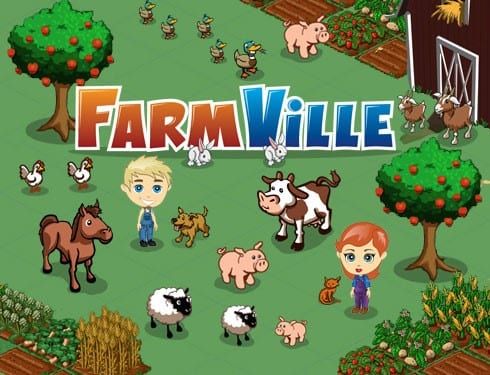 It's estimated that there are now 1.79 billion Facebook users worldwide active on a monthly basis, which makes this type of social network a key platform for casual gamers from around the globe. Whether you're defending your settlement from hordes of enemy troops or tending to your herd of virtual cows, the variety of genres and concepts on offer is growing every year.
Many of these games are played by the site's monthly active users as a fun, stress-free way to pass the time. They also give users the ability to play with their friends, and to make new ones from all over the world. The fact that most of these are completely free to play also adds to the ease of access for non-gamers who are just curious to see what all the fuss about Farmville 2 is about, for example.
So there we have it. All things considered, it's clear that casual gaming has evolved greatly since the days of '80s arcade halls to become a worldwide phenomenon that spans multiple gaming platforms.
In the age of digital technology, where smartphone and tablets reign supreme, it's no surprise to find that people are only a few finger swipes away from logging in and levelling up on their favourite game. And when you consider that there is now a type and genre of game to suit every conceivable taste, it's safe to say that the casual gaming industry is alive and well – and, growth-wise, shows no signs of slowing down anytime soon.
---
Featured image: 
Yagan Kiely
, Me, Caffé, iPad, Coffee (It's a Long Macchiato…) CC Licence, Flickr.