Police are hunting a driver who dragged a woman down the street when she tried to stop him leaving a petrol garage without paying.
The petrol station worker tried to stop the driver leaving, but he pealed away from the forecourt and along the road with her trapped in the door.
The terrifying incident in Orpington, south east London, was captured on CCTV in September last year.
It shows a staff member approach a black Peugeot on the forecourt after the driver refuelled it.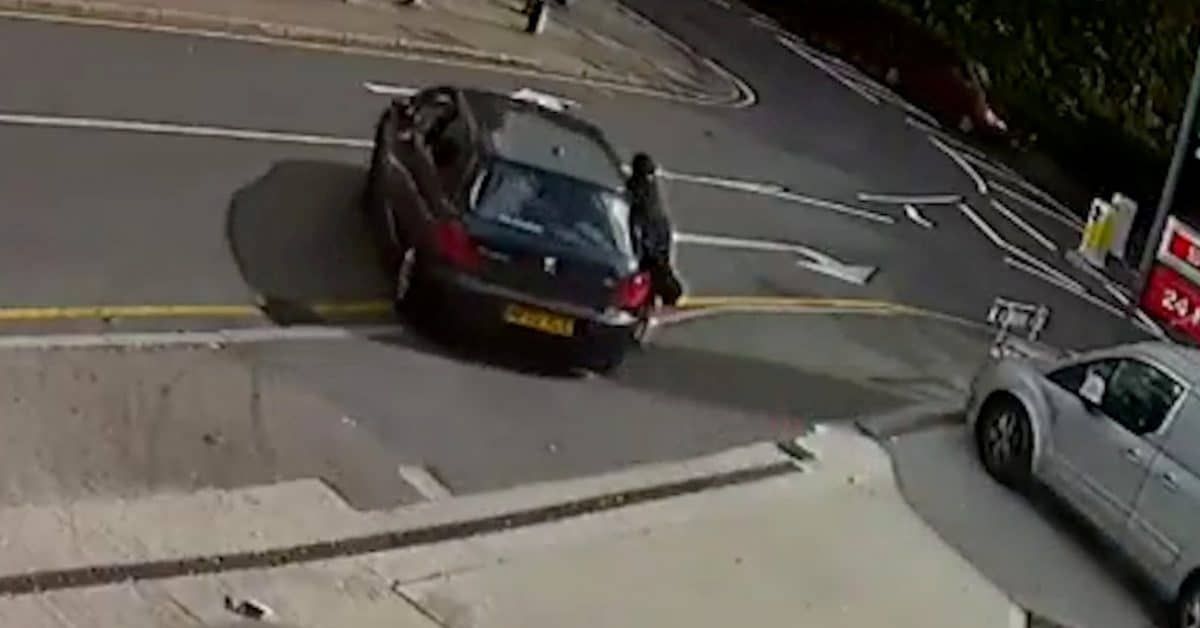 Footage has been released by police in the hope someone will recognise the driver.
The victim was left with minor injuries.
A Met Police spokesperson said: "Do you know this man?
"He is wanted following an incident in Orpington in September '18 when he filled up his car with petrol without paying.
"A staff member went out to speak to him but he drove off, dragging her along the road with him."
By Adela Whittingham