This is the dramatic moment a £100,000 Ferrari 355 Spider exploded in a fireball today.
Firefighters dashed to a car park after the red supercar was engulfed in flames shortly before 11am.
No one was inside the car, which was parked near Station Approach in Leamington Spa, Warwickshire, and the cause of the fire remains a mystery.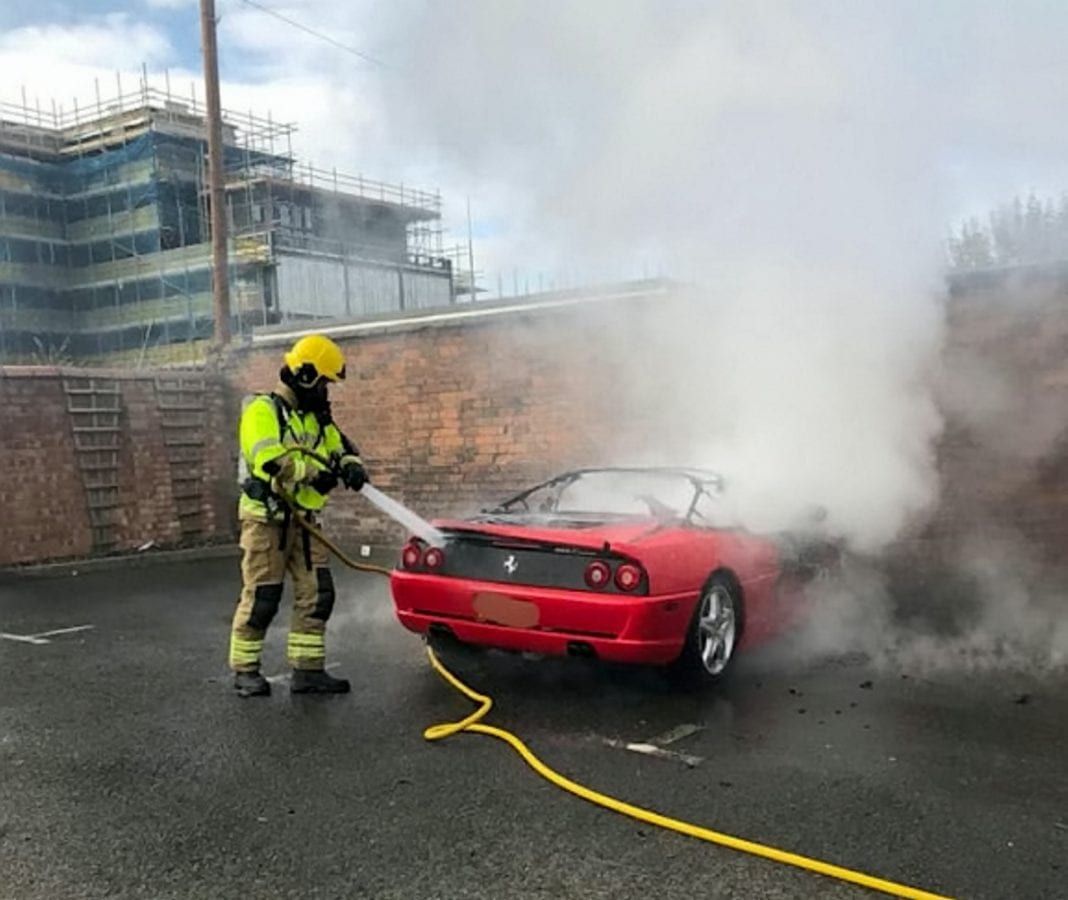 Dramatic pictures of the blaze were posted on the Warwickshire Fire and Rescue Facebook page.
A spokesperson said: "Just before 11 o'clock this morning we were mobilised to a car fire near Station Approach in Leamington Spa.
"On arrival we found one Ferrari Spider well alight in a car park. A hose reel and breathing apparatus were used.
"We are now on standby at Leamington fire station providing strategic fire cover to Leamington and surrounding areas.
"We cannot determine the cause of the fire and the matter has been handed over to the police."