A mad-cap motorist has sped his way into the record books after travelling at an incredible 74mph – inside a tiny TUK-TUK.
Matt Everard, 49, purchased the three-wheeled 'Bangkok taxi' in a drunken stupor five months ago and has since spent £20,000 on renovations.
Today (13/5) the thrill-seeking businessman took it to Elvington airfield near York, North Yorks, and put his pedal to the metal
Stunned crowds, including Guinness World Records adjudicators, watched on in amazement as Matt left the previous record of 68mph in the dust.
Matt, who's from Billericay, Essex, said: "We've beaten the record. We came, we saw, we conquered.
"It was such a buzz, brilliant fun. I want to go and do it again."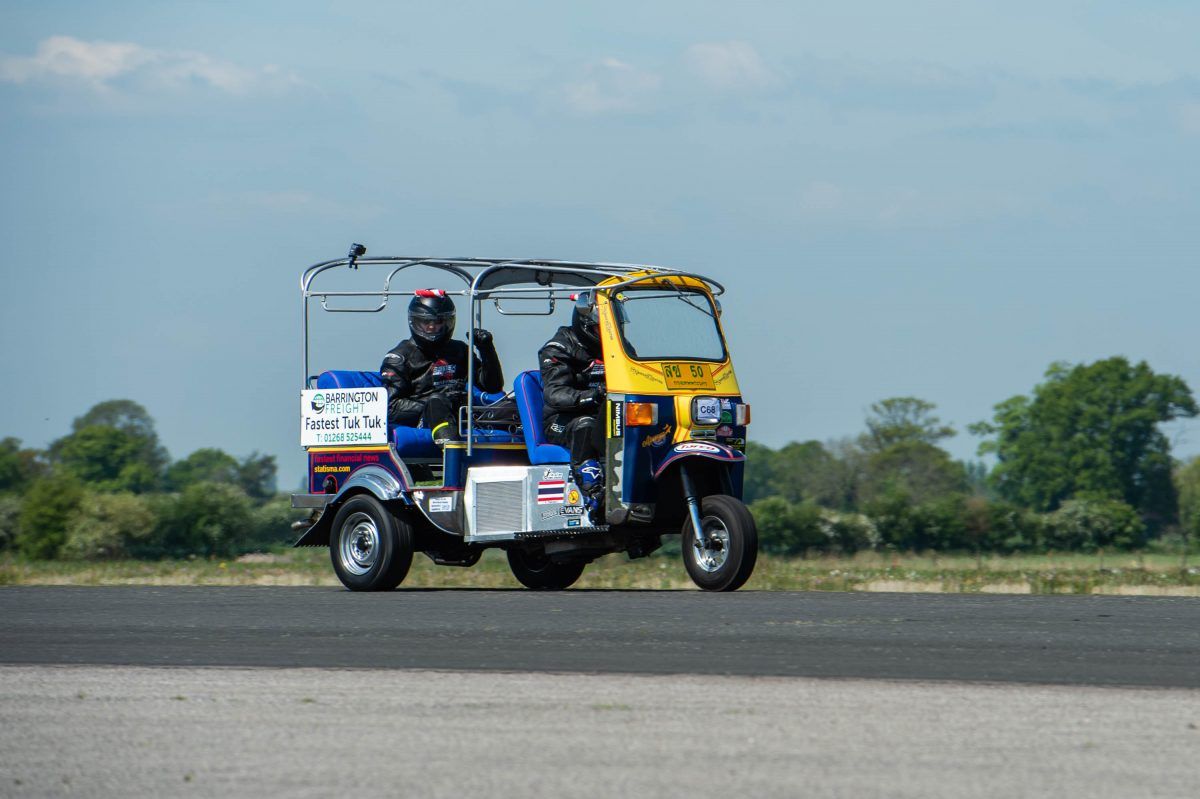 The married father of two added: "I'd like to go and have a beer now."
Matt, who runs a freight firm, bought the vehicle, a 1971 Barrington Freight tuk-tuk, from eBay for £3,000 during a drunken night out.
His renovation involved tearing out the feeble 350cc engine and replacing it with a much more powerful 1300cc fuel-injected motor.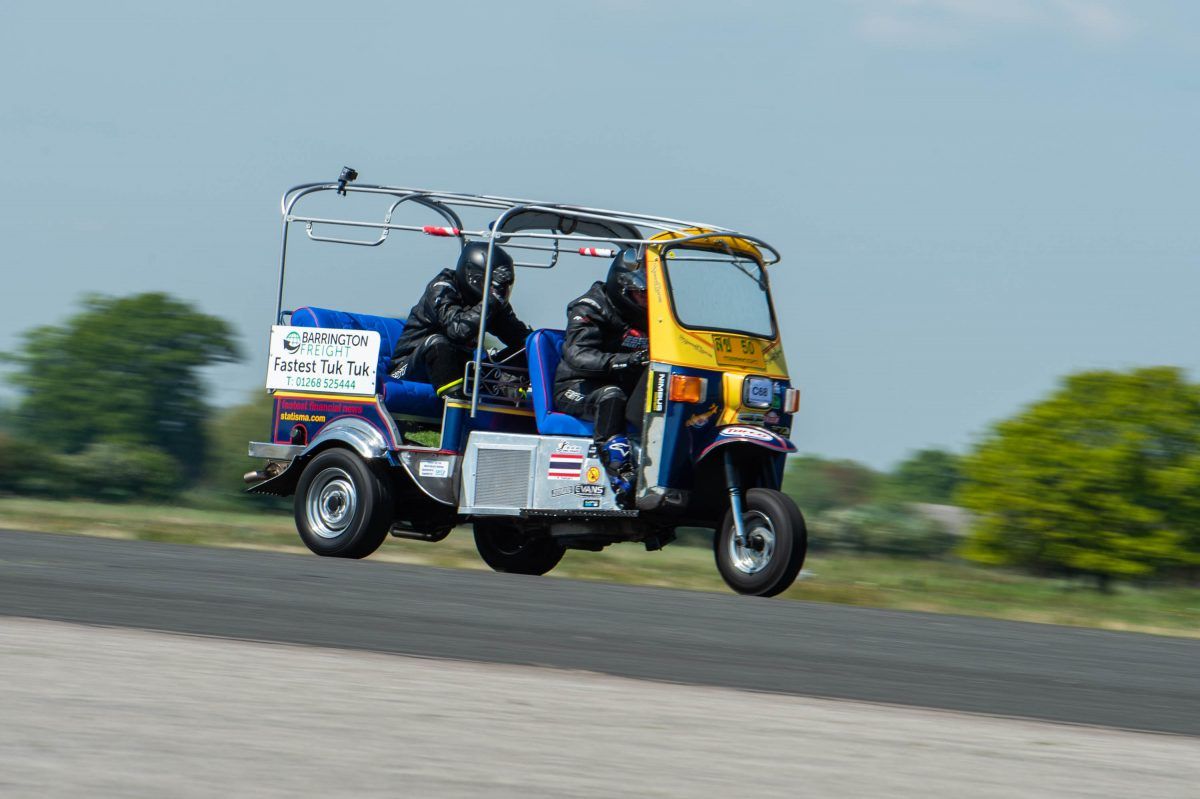 After five months of toiling away Matt today (13/5) claimed the record alongside his cousin Russell Shearman, who was in the back.
The attempt was overseen by Guinness World Record adjudicators and the UK Timing Association.
Auto rickshaws, commonly known as tuk-tuks, are motorised versions of the traditional pulled rickshaw or cycle rickshaw.
The unique-looking vehicles are a common form of transport in many countries with tropical climates such as India, Thailand and Cambodia.