A banned driver was clocked doing 95 miles per hour in a 30mph zone after nicking his dad's car before crashing it down a bank.
Chris Hillman, 29, stole the yellow Ford Focus just before 8.30am on New Year's Day, but was found minutes later at another address in Uckfield, East Sussex.
When police approached him, he accelerated towards them before swerving at the last moment to avoid running them over.
PC Tom Thorpe said: "I started to open my passenger door, ready to get out.
"As Hillman saw us, he suddenly accelerated forwards at speed and my first thought was that he was going to ram us.
"I don't know quite how he missed us.
"However he swerved around us and was revving the car extremely loudly and wheel spinning, creating a cloud of smoke form the tyres.
Hillman, who was already banned from driving, reached speeds of 95mph in the busy area before crashing the car down a bank – less than a mile away from where the chase began.
Police had initially lost sight of him as he sped through the 30mph zone, but found the Ford crashed and abandoned.
He was eventually arrested and remanded in to custody.
Hillman, of Horam, East Sussex, admitted aggravated vehicle taking and dangerous driving, driving while disqualified and driving without insurance.
He also pleaded guilty to breaching a restraining and non-molestation order.
The unemployed son was jailed for 18 months and disqualified from driving for a further 33 months when he appeared at Lewes Crown Court.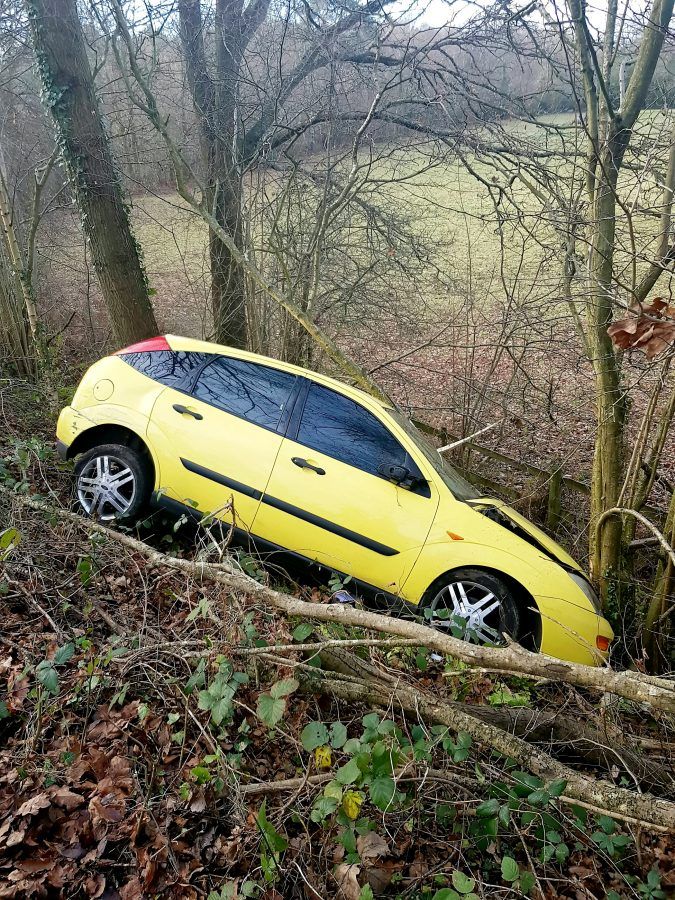 Speaking after the sentencing, PC Thorpe said: "Hillman showed absolutely no regard for the safety of other road users or pedestrians.
"In my opinion, his driving fell far below the standard expected of a careful and competent driver, and was clearly very dangerous.
"The area was busy with other vehicles and it is incredibly lucky he didn't collide with anyone else."
By Adela Whittingham