Football doesn't need more technology, it needs to put an end to referee-blaming culture.
That was the sentiment behind Sean Cole's argument in When Saturday Comes which pointed to a lack of perspective about football as the reason why VAR is slowly creeping in to the game.
As a former referee it is one that I can wholeheartedly get in board with.
In my view, unless you have been shouted at for 90 minutes from a sideline in a local park you can't appreciate the trickle-down effect these changes are having on football across the spectrum.
Our fascination with the big clubs which play in leagues that are unrecognisable from anything else in football will ultimately be the downfall of the game at other levels.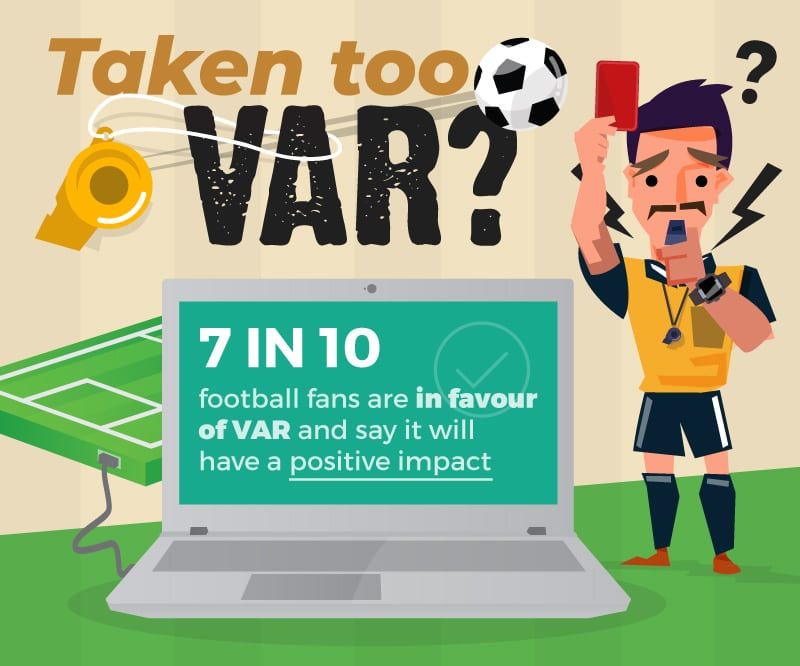 But according to a new survey conducted by Compare.bet seven in ten football fans are now in favour of VAR, with the vast majority saying it does have a positive impact on the game.
Despite only five per cent saying referees have an 'easy job', a massive eight in ten have found themselves shouting at the TV or during a live match because of a decision they didn't agree with.
Additionally, 71 per cent said VAR would help 'level the playing field' between smaller clubs and the big six, who the majority believe benefit most from referee's decisions during 'David v Goliath' cup games.
Yet take these couch supporters out of the equation and consider the grass roots of football and you get a different picture.
According to research by Dr Tom Webb at the University of Portsmouth football in England could be on the brink of a major shift due to an appalling lack of respect shown to referees.
His study revealed that referees at all levels are routinely subjected to verbal and physical abuse, resulting in a disenfranchised workforce, an uneven distribution of power and serious issues concerning the structure of the game itself within England.
Games now take place every weekend without a referee due to shortages, and the FA have been forced to review its Respect program to stave off a crisis at amateur levels.
Although VAR will undoubtedly make the game more "perfect" at a higher level, one has to wonder at whose expense that will be at.
Technology doesn't address a basic lack of respect for referees in football, and if officials start to drain from the game it will have a long-lasting impact across the board.
RELATED 
The world's second oldest football club may finally get a new stadium