Tilbury itself, as a Town, dates back to 1812, although there has been a settlement and farms here since before Tudor times. It was at Tilbury Fort that QE1 made her famous address to her troops pre-Armada in 1588.
The major industry in the Town is still the Tilbury Docks, though these now employ only a fraction of the people that they did in it's prime years. It is still a hugely busy Port, but now mechanisation and containers dominate.
Tilbury is one of four major Thurrock Towns sited on the banks of the Thames, with Stanford-le-Hope, Grays and Purfleet being the others. Other "inland" Towns are Aveley, Ockendon, Chadwell St. Mary, Orsett and Corringham. As well as these built up areas, Thurrock Borough also has plenty of open Green space, both for agriculture and pleasure.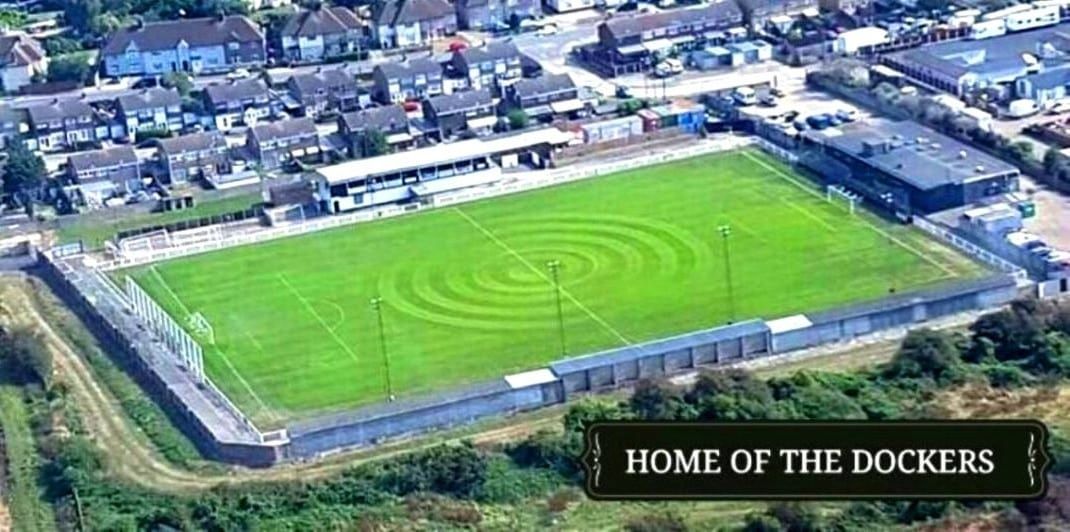 2016-2017 was a strange season for the Club. It started very well indeed and, at the end of November, Tilbury were occupying a place in the play-off zone. However, the second half of the season was something of a disaster. A long run of defeats saw the Club plummet down as far as 17th position at one stage. The season was saved by a revival in the month of April. The final five League games brought 3 wins and 2 draws, and secured a final position in mid-table.
RELATED 
https://www.thelondoneconomic.com/sport/london-non-league-guide-aveley-football-club/22/07/
https://www.thelondoneconomic.com/sport/non-league-london-corinthian-casuals-fc/17/07/