Leicester City manager Claudio Ranieri has bagged himself another title – this time as Doctor of Arts after receiving an honorary university degree.
The 65-year-old accepted the accolade from De Montfort University in Leicester for his Premier League winning achievement with the Foxes.
In front of an audience of hundreds of fellow graduates The Tinkerman – wearing a cap and orange gown – collected his degree yesterday afternoon (Wed).
After receiving a standing ovation, he told the ceremony: "I thank you for your admiration.
"But before I must say thank you to my players because they made something special last season.
"In pre-season I felt something special, you just can't imagine what we did after.
"Slowly, the players got more confident.
"At the start I said '40 points' but the media wanted to put something more.
"I said if my players got a clean sheet I would buy them pizza.
"After, in the next training session I said 'dilly ding dilly dong' – let's get to the 40 points.
"All the press say we can be champions, but when we got 40 points I said 'next is Europa League'.
"Then after that I said Champions League and then when we achieved that I said: 'go straight away for the title'."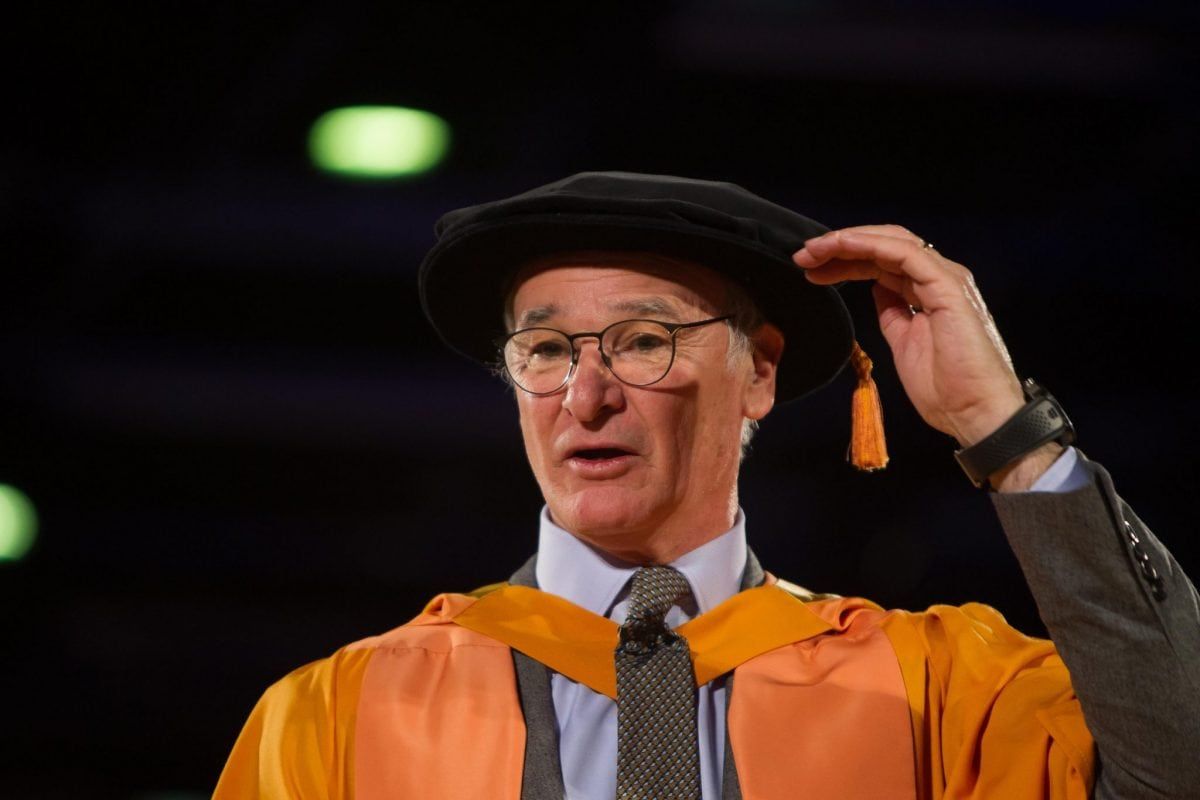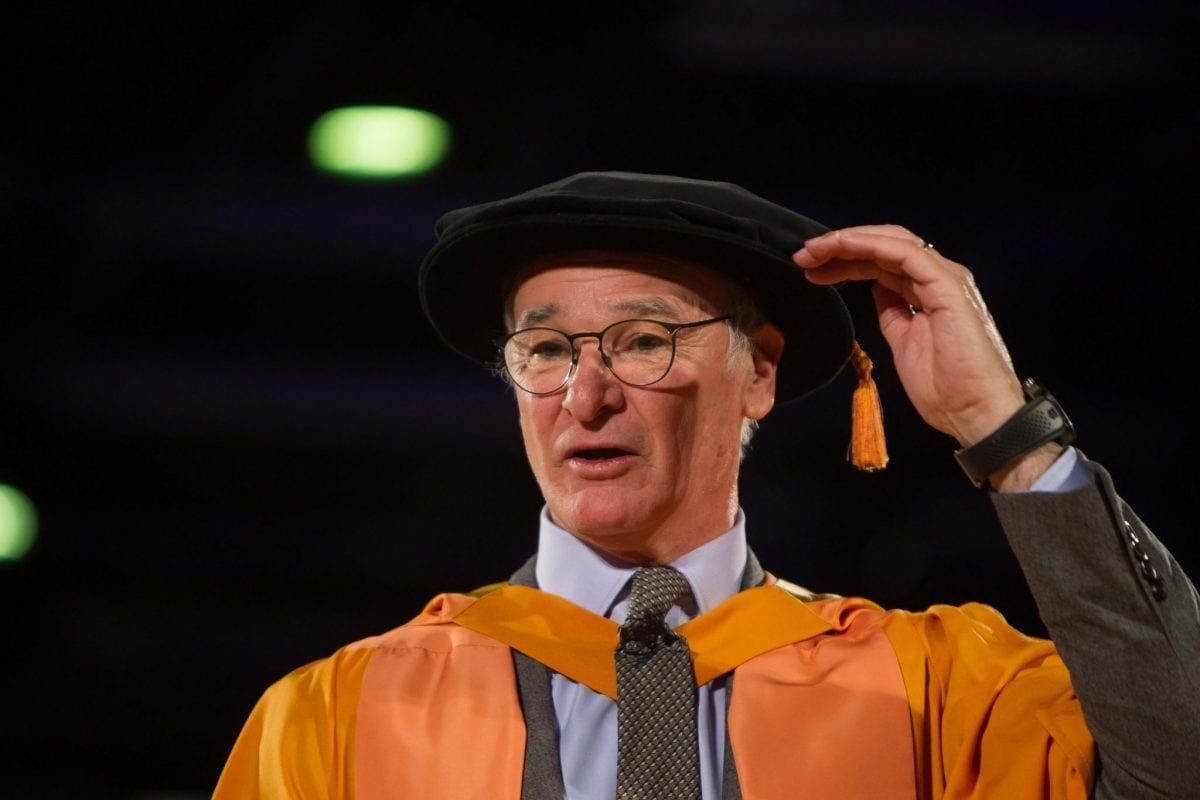 Ranieri is credited with masterminding Leicester's fairy-tale season when they were crowned champions of England against odds of 5000-1.
He received his honorary degree in recognition of the incredible triumph during his first season in charge at the club.
Presenting the honour, DMU Vice-Chancellor Professor Dominic Shellard said: "Leicester City's achievement last year was a thrilling feat that captured the hearts and minds of football fans worldwide, and of everyone with a love of adventure and a sense of the unlikely.
"Long before he won the title, Claudio Ranieri won the admiration and respect of our home city, and all of us at DMU.
"We are delighted to honour him today for his footballing achievements, for what he has done for our city of Leicester and for his personal qualities which represent all that is best in sport."
Awarding Ranieri with the honorary degree, Pro Chancellor David Wilson added: "I congratulate you and welcome you amongst us."
Leicester full back, Christian Fuchs, was also present at the ceremony, unveiling his new fashion brand "No Fuchs Given."
Clothes from the range were modelled by De Montford University students.