One of central London's smallest detached homes has been put on the market for the first time in 50 years for a big price — almost three times the UK average.
The pint-sized pad has just 290sq/ft of floor space and is in need of a full renovation.
But despite the size and condition, the "gem" is in the middle of Chelsea, so has an asking price of £600,000.
Walk through the front door of the home on Britten Street and you're straight into the reception room, with a doorway leading to the kitchen and shower room.
Stairs lead up to the sole bedroom on the first floor, with a window overlooking St Luke's Garden, a pretty park which has a church in the grounds.
The home has now been put on the market for the first time since 1969.
It has an asking price of £600,000, but when refurbished, the home could be worth as much as £1 million.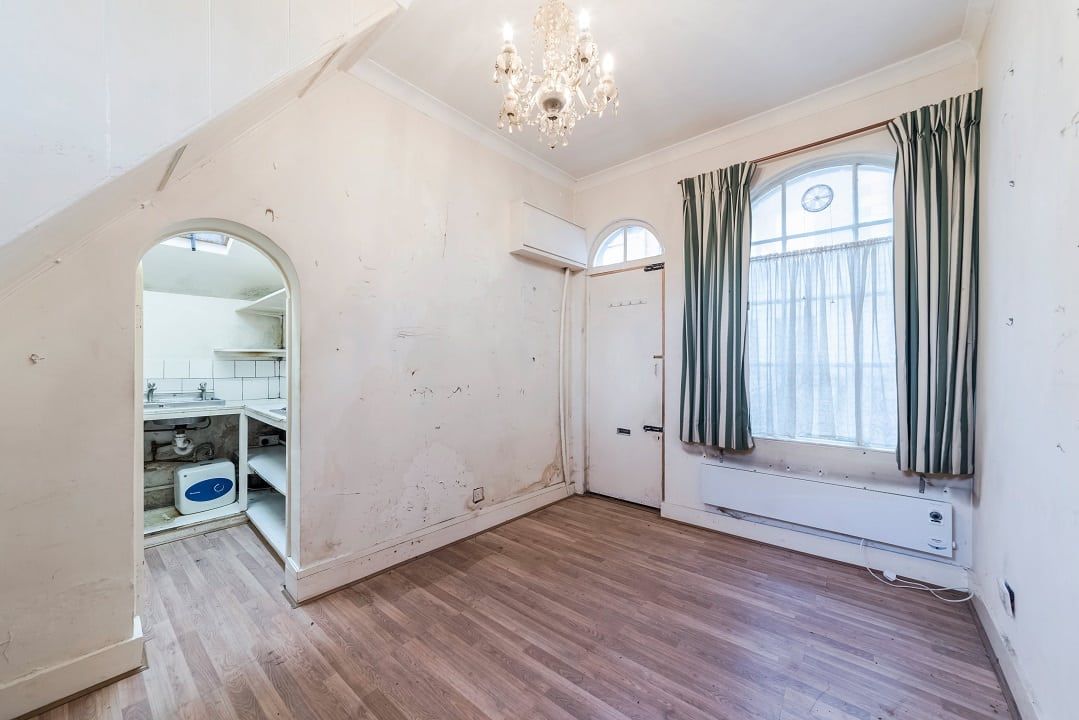 Ed McCulloch, sales manager at Douglas & Gordon in Chelsea, said: "It is totally unique, a one-off. I've not seen anything in Chelsea which has a freehold and is smaller.
"It is going to suit a buyer who wants the space without the management charge of an apartment. It could be a first home or a pied-a-terre.
"We have had a large number of people expressing interest in it and it has only been on the market for a week. People are looking for something that captures their imagination.
"Once it is done up, someone might pay as much as £1 million for it, we don't know – it is unique."
The diminutive home on Britten Street also has potential for a roof terrace, subject to planning permission.
LonRes, which analyses the property market in the capital, says the average detached home in prime London is 4,130 sq/ft – which is 14 TIMES the size of the home on Britten Street.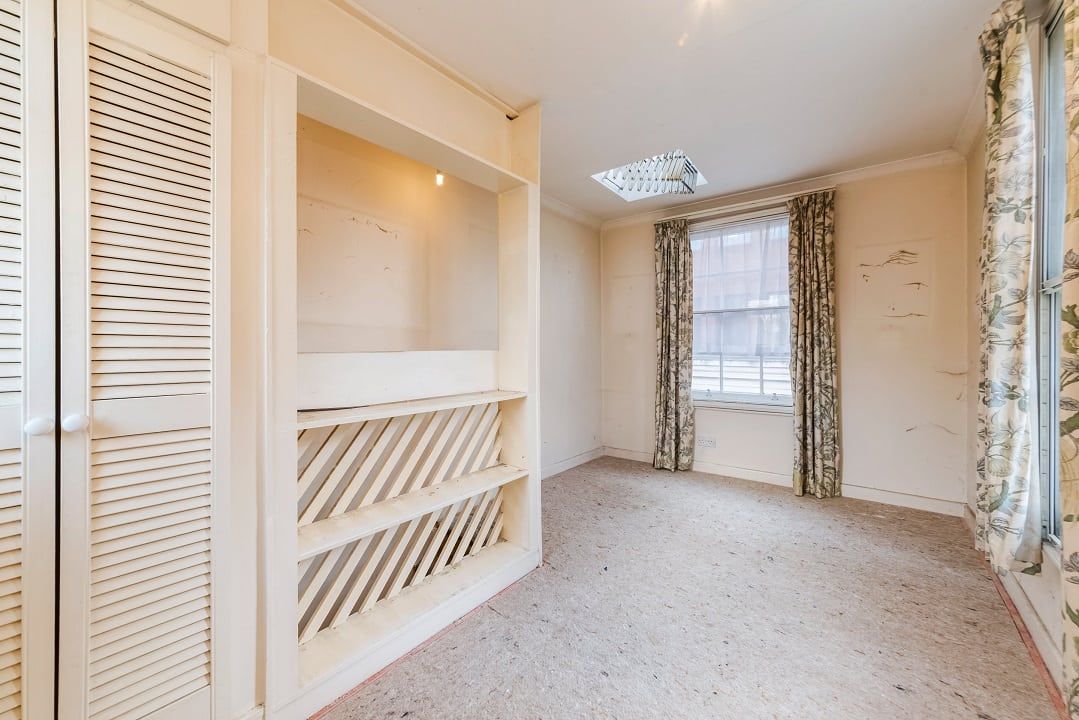 According to Rightmove, there are around 7,500 properties on the market within a one-mile radius of Chelsea.
But just ten of these are detached properties, and they range in value from £1.7 million to £32 million.
Mr McCulloch added: "We get to see a lot of properties at Douglas & Gordon.
"One day we may be valuing a small studio flat at £300,000 and the next day it is a £7 million home in Belgravia, but this is certainly one of the most interesting homes.
"The home sits on the corner of St Luke's Park which is one of the prettiest parks in Chelsea."