Thousands of people have signed a petition to stop a 'concrete cabuncle' being built on an island made famous by crime writer Agatha Christie.
The owners of the luxury hotel on Burgh Island – where rooms cost from £500 a night – want to build a pool house on a rocky outcrop.
It will be linked by a bridge spanning the water in between, known as Mermaid Pool.
The controversial design – the result of an architectural competition – was approved last month by planners on South Hams District Council in South Devon.
But the project has appalled opponents who say it will "desecrate" an Area of Outstanding Natural Beauty and a protest petition has already had 2,000 signatures.
Burgh Island was used as a retreat by Christie in the 1930s and later became the inspirational setting for Soldier Island and the Hercule Poirot mystery Evil Under the Sun.
The island's former owner Tony Porter, who sold the island to Deborah Clark and Tony Orchard in 2001, is now leading the fight to get the plans scrapped.
He said: "I'm afraid the beauty of the island is being slowly defaced.
"I still have such a love for the place, where we spent 16 years of our lives. I hate to see it being disfigured in this way.
"There is still time to prevent this thing from scarring the island, and I have strong support from the head of the Area of Outstanding Natural Beauty to complain about last month's decision.
"I will welcome multiple contact from all those lovers of Burgh Island, all over the country, who can join me in my efforts."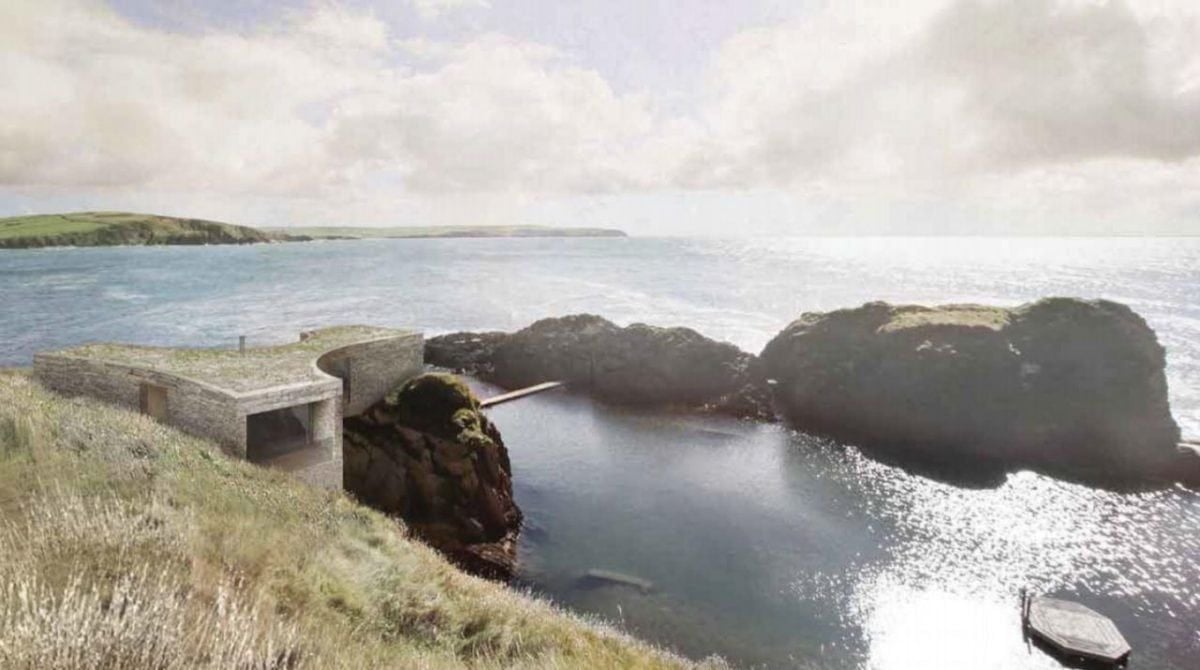 Former local councillor Peter Cook backed the campaign and said he knew "almost every local resident" and none of them were "in favour of this development".
He called the building a "concrete carbuncle" which would ruin the Mermaid Pool.
The AONB themselves recommended refusal of the application on the grounds that it could "harm the landscape".
Roger English, manager of the South Devon AONB said: "We're clearly disappointed that the DMC went against the advice given by the AONB Unit"
"The AONB is not in a position to make a legal challenge to this decision, but Mr Porter is at liberty to use our objections as part of a legal challenge, if that's the action he wishes to take."
Tony Orchard said: "I felt that the positives, the innovative and exciting design, and the good effects that will have on tourism, outweighed any negatives that would have on the ANOB".