A home at the centre of one of London's biggest planning controversies has been put on the market for £25 million – complete with a giant hole in the garden.
On the face of it the Grade II listed Georgian home, on Brompton Square, in Knightsbridge, has just about everything a wealthy buyer looks for in Prime Central London.
It has a sought-after address, boasts one of the area's largest private gardens and has the potential to be turned into a NINE-STOREY mansion which is 25 TIMES the size of the average English home.
But the property has attracted anger from neighbours for almost a decade after the garden was turned into an eyesore by its conman owner.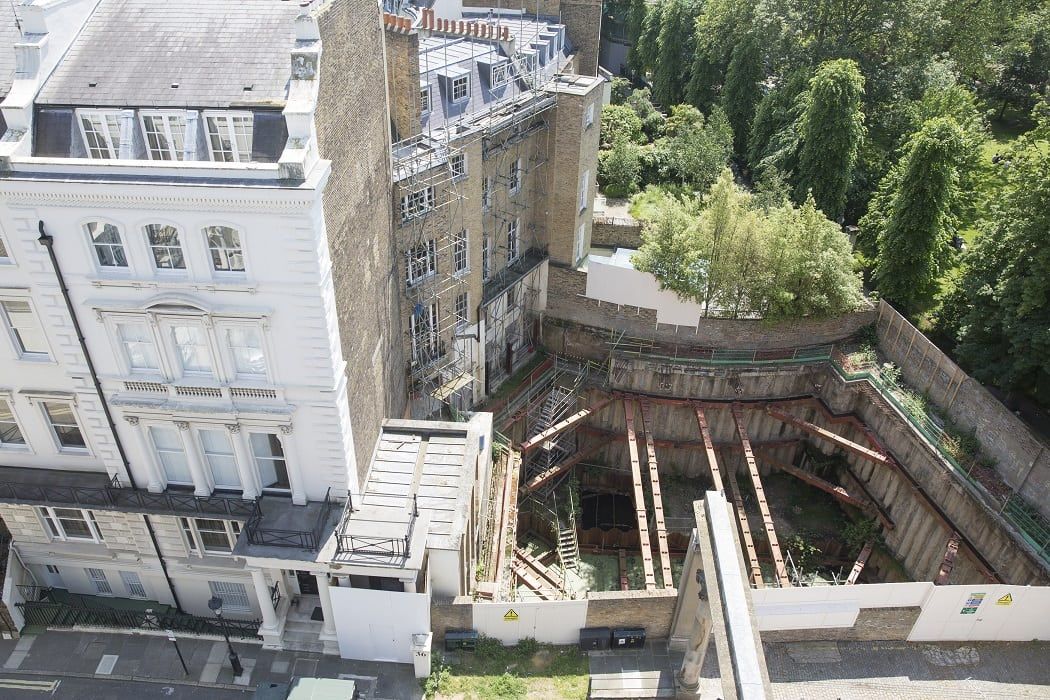 Achilleas Kallakis began digging a basement to house a swimming pool, spa, cinema and car lift in the mid-2000s.
The project was abandoned when workers downed tools in 2008 and, in 2011, it was sold to its current owner for £28 million.
It remains a 30ft deep, unfinished building site dominated by more than a dozen 60ft long piles.
The current registered owner, BVI-based 31 Brompton Square Limited, has now put the property on the market with Savills for £3 million less than it paid.
Savills describe it as an "exceptional opportunity to create a spectacular family home of over 22,000 square feet in this elegant Knightsbridge garden square".
The estate agency adds: "The new proposals provide nine floors of living spaces including a swimming pool, underground car parking with car lift, double-height reception spaces and an impressive entrance hall."
Plans approved by the Royal Borough of Kensington and Chelsea show the whole of the basement's bottom floor will be the underground garage.
Above that will be the swimming pool and gym. Basement -2 will be a 'family space' along with music room, music store and cinema. Basement -1 will have three guest bedrooms – all with en-suite – along with a kitchen and laundry room.
The original home will have grand entertaining rooms with a huge master bedroom suite taking up the whole of the second floor. The top two storeys will have five further bedrooms.
The ground floor will have a large kitchen, reception room and formal dining room as well as the entrance onto the garden.
Last year, residents previously described the situation at 31 Brompton Square as a nightmare.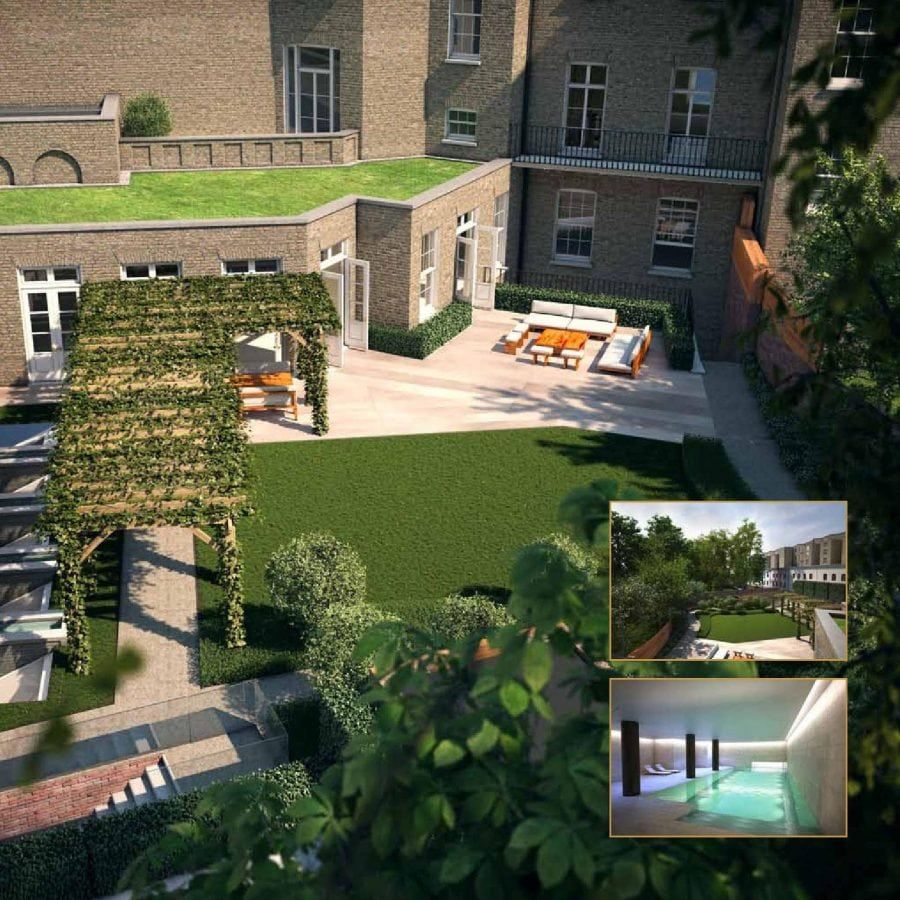 One neighbour said it had "been a plague on their lives for eight years".
They added: "We've had problems with subsidence from the dig. We don't overlook a garden in a lovely London neighbourhood but a vast chasm into a building site."
Tony Knight, who lives nearby, said the hole was a "complete mess" and described it as "probably almost as deep than the Führerbunker in Berlin".
Achilleas Kallakis, who bought 31 Brompton Square in the mid-2000s, was initially jailed in 2013 for seven years after duping banks of more than £740 million by posing as a Mayfair property tycoon.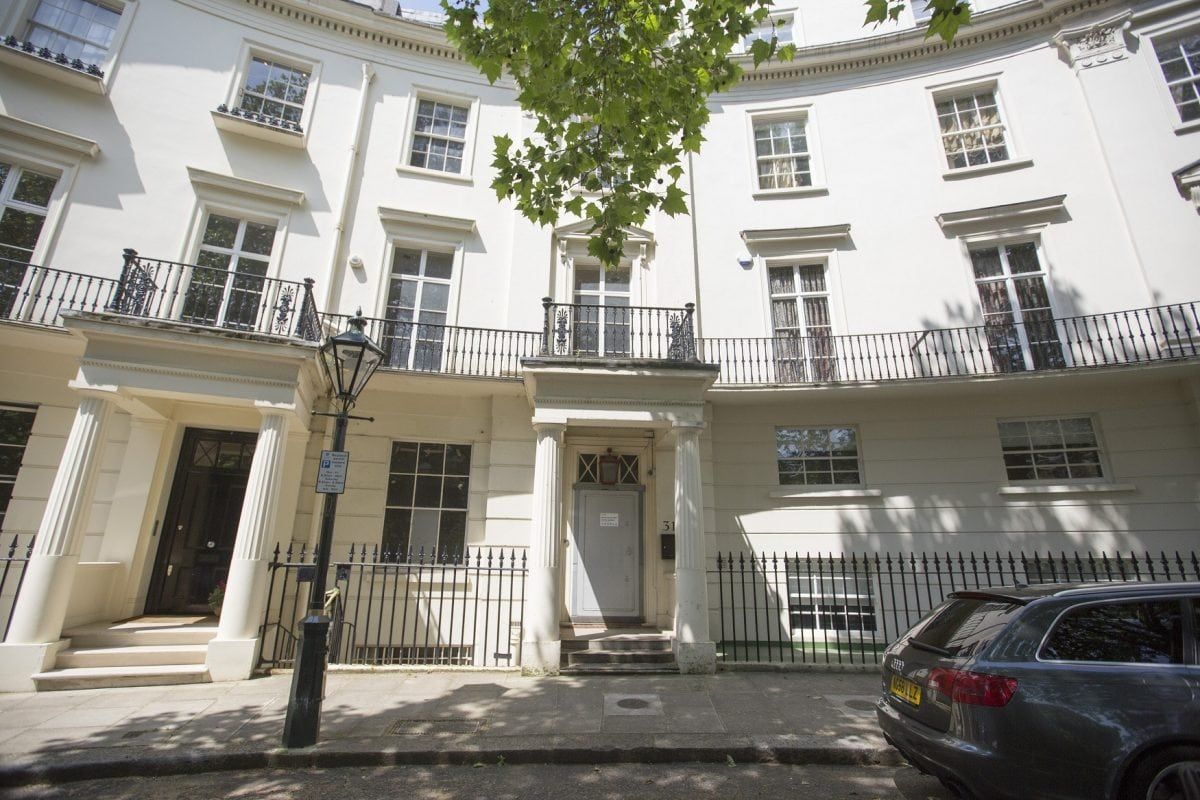 His sentence was later extended by four years.
From 2003 to 2008, Kallakis and Alexander Williams used forged documents, sham legal letters and bogus guarantees to mislead banks, which eventually lost £60 million when the scam collapsed.
RELATED 
https://www.thelondoneconomic.com/must-reads/rolls-royce-owner-plasters-250k-car-star-wars-stickers/19/09/
https://www.thelondoneconomic.com/news/environment/what-is-albedo-and-why-is-it-so-important/20/09/