A stunning Grade II listed home built on the site of one of King Henry VIII's old properties has been put on the market for £2.25 million.
The Manor House is an exquisite seven bedroom home boasting grand period features and a beautifully manicured garden.
It was built in the early 17th century after the previous house on the site, which had been owned by infamous royal, was destroyed by fire.
The original house is believed to have been built for the Bishop of Salisbury, and was obtained by the monarch during the dissolution of the monasteries in the 1500's.
And Henry VIII isn't the only member of the elite to be associated with the address in Burnett, near Bristol – it has also been the home of two Lord Mayors of Bristol.
The Manor House has three principle reception rooms and a first floor orangery, which was added in the 1980s and provides views across the open surrounding countryside and the village.
It is set in more than four acres of grounds and also has a lodge house in the garden.
The present owners, who are believed to be just the fifth family to own the house, have upgraded the electrics and plumbing in recent years.
They are now selling up through Bath estate agency Cobb Farr – with the picturesque property on the market with a £2.25 million asking price.
Philip Cobb, who runs Cobb Farr, said: "It is a bit like a small stately home. The walled gardens are beautiful, you would almost pay to view them.
"It is a property which has been owned by Henry VIII and two Bristol Lord Mayors. This is only the fifth time it has been sold. It is a period home with lots of character.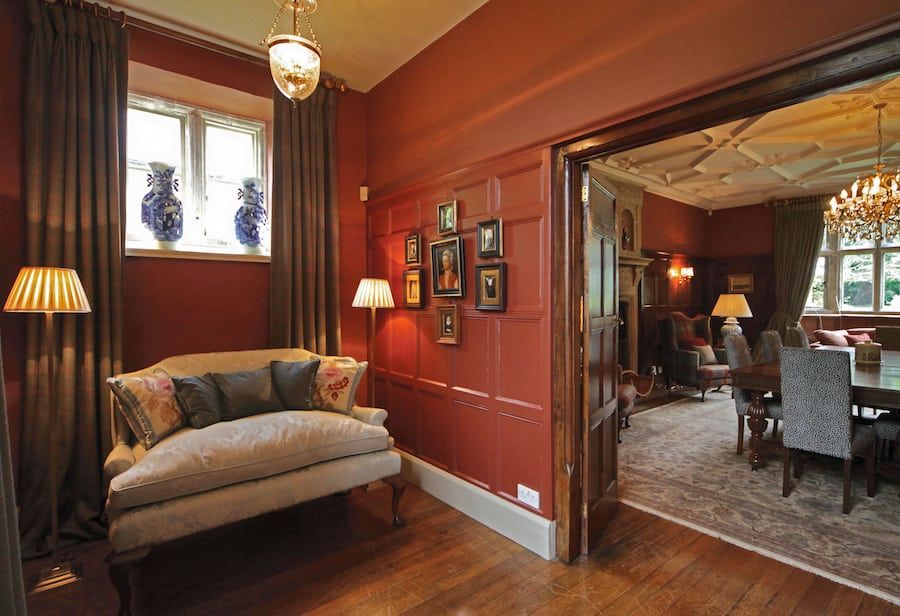 "The rooms are beautiful. There are decorative ceilings and medieval stone fireplaces.
"Burnett is a beautiful village with some lovely houses and it is only a ten minute drive to Bath and Bristol."