The bathroom owned by John Furniss-Wright, 59, has no floor, a collapsed wall, water damage and a pink suite which has been out of fashion for decades.
John is currently renovating the property and has turned to the quirky competition to fund the work.
John said: "When we moved into our flat recently it had leaks everywhere.
"Water had been flowing into the wall continuously for six months – and due to the damp, the wall next to the toilet collapsed with the weight of the radiator.
"Under the bath we found loft insulation that had been put there to soak up water from the shower, as the bath was not sealed to the wall.
"We have had to take up the vinyl floor and strip the tiles off to dry out the walls and floor.
"As for the colour and the smell I would rather not go there."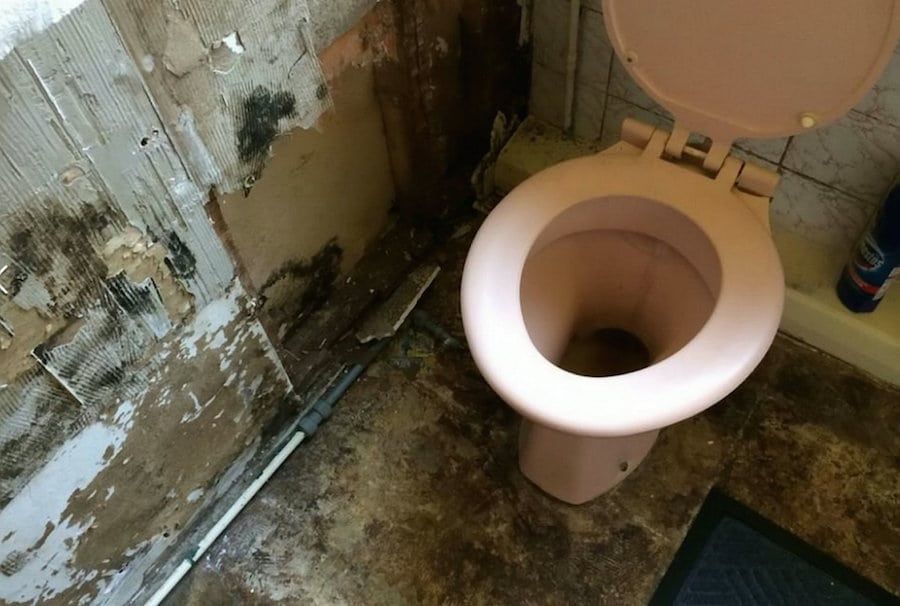 The prize of being dubbed 'Britain's worst bathroom' includes a bathroom transformation worth up to £2,000 which John, from Bridlington, East Yorks., said will be used to transform the room.
More than 400 homeowners have put forward their bothersome bathrooms on the MyBuilder website where the competition is being hosted.