This month (February 2020) marks a significant milestone for the London property market as the first residential building opens on the Canary Wharf estate. Residents are beginning to move into 10 George Street, the first build-to-rent development to open on the estate by Canary Wharf Group's new residential leasing company, Vertus.
As one of London's most successful business regions since the 1980s, residents living on the estate marks an historical moment for the area and the development of the new district, Wood Wharf.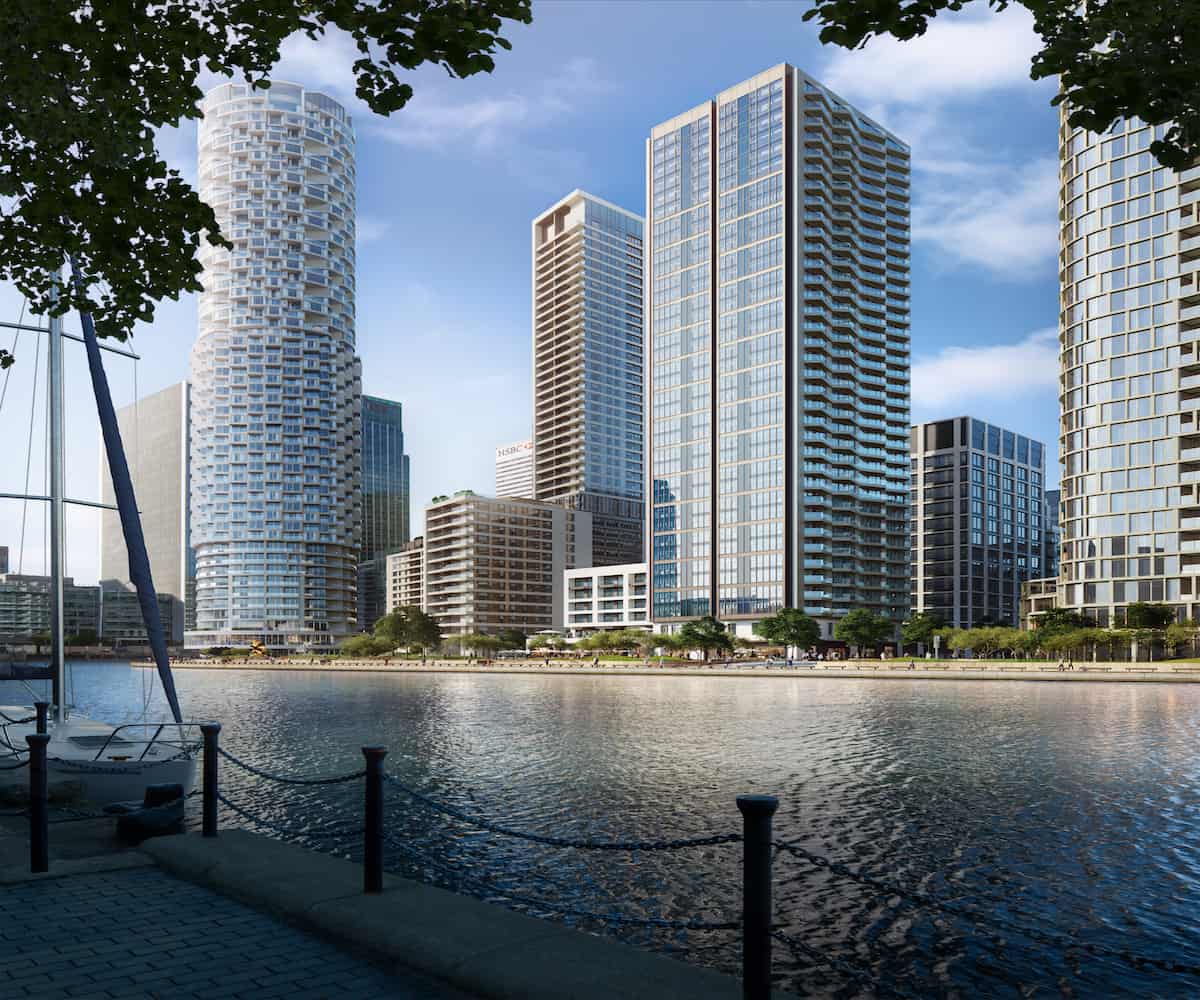 Alastair Mullens, Head of Vertus, comments, "It is a very exciting milestone to open our first development on the estate with the creation of these exceptional properties available exclusively to the rental market. The increasingly diverse nature of the area has created a strong appetite for living here, and so far, we've seen applicants of all ages from all walks of life. We look forward immensely to seeing a strong community develop as the very first people move onto the estate."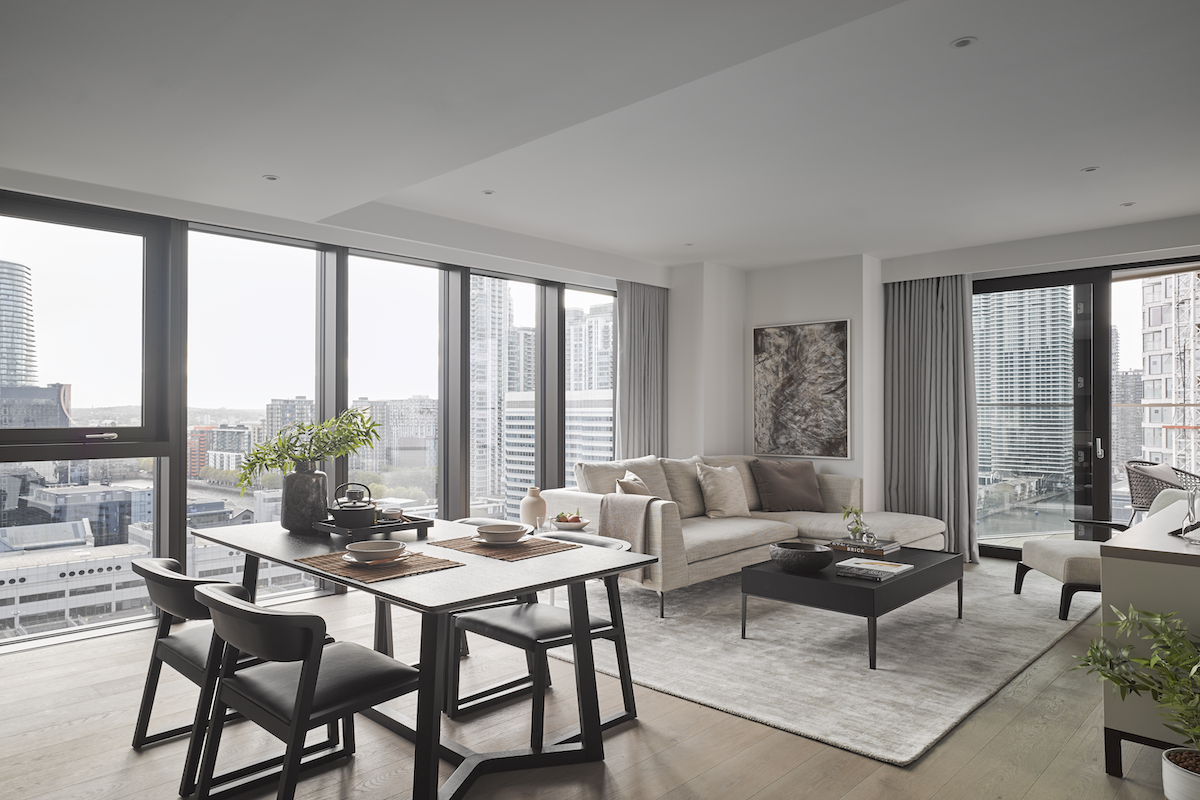 The BTR sector has been growing for some time and Knight Frank reports there are currently over 65,000 properties in the UK, with either full planning approval or under construction – and for the rental market only. Savills reports an additional 20,000 BTR homes since Q4 2018, showing a 15 per cent growth in the past year.
Vertus has been created to respond to increased demand for rental properties on the Canary Wharf estate. It's expected to be an integral part of the new community on Wood Wharf, which will also include nearly 2 million sq. ft. of office space, 350,000 sq. ft. of carefully selected retailers, a new GP surgery and new school.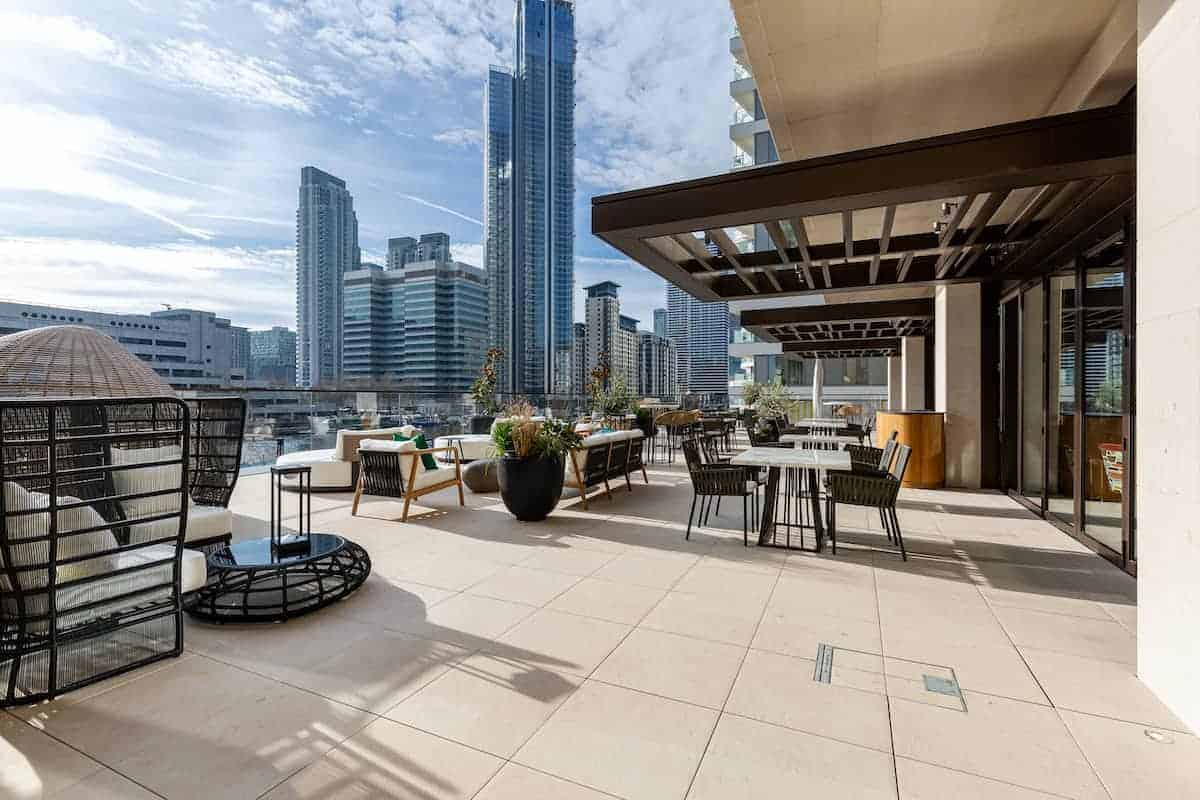 10 George Street, designed by GRID Architects has 327 apartments. These are part of up to 3,600 homes planned overall for the Wood Wharf neighbourhood. The development will create a new benchmark for BTR living, with residents' needs at the heart of every consideration – from the design to the maintenance of the building. Residents also benefit from flexible tenancies to suit their needs, with varied deposit options available.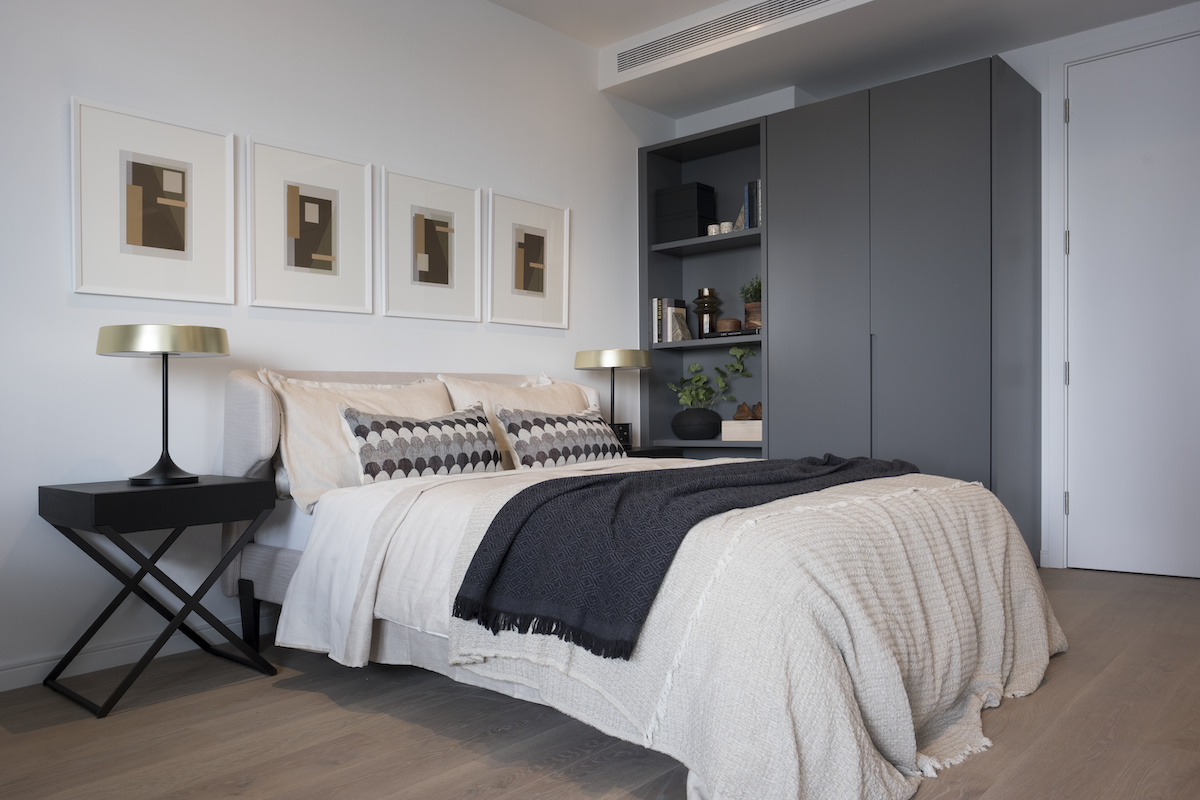 Laurence Osborn, Director at GRID Architects, said: "Our intention for 10 George Street was to deliver a benchmark building that resonated with the Vertus brand, which contributes to the emerging Wood Wharf skyline. The floor plan was developed so that all apartments have a view and private amenity space overlooking the South Dock. The lower stone building defines a human scale to George Street, while the tower above has an elegant simplicity. With the retail, amenity spaces and terrace, 10 George Street will offer delight and varied experiences for future residents."
The apartments' interiors are an open-plan style to emphasise natural light throughout, with high-specification appliances. Homes are fully furnished by Camerich and residents will have autonomy over interior decorations. The amenities at the development include Club Vertus, a private residents' space which has been furnished by interior design house Angel O'Donnell.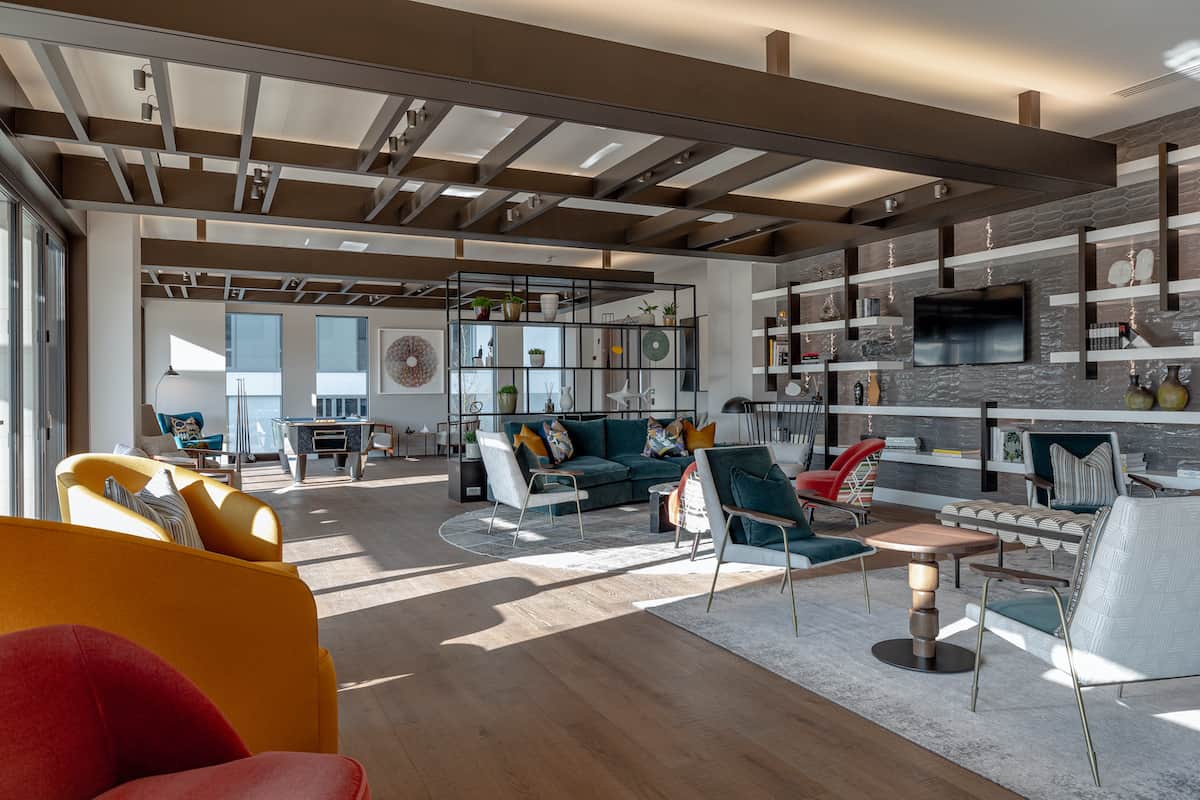 Club Vertus provides a lounge, private event space and bar area with automatic wine dispensers. There is also a south-facing garden terrace, which provides panoramic views across the South Dock and wider Canary Wharf skyline. Residents can book spaces for private events and there's a private gym studio run by wellness experts Antidote, part of the Health Concierge Group. Two hotel-style guest suites can also be booked for family or friends visiting.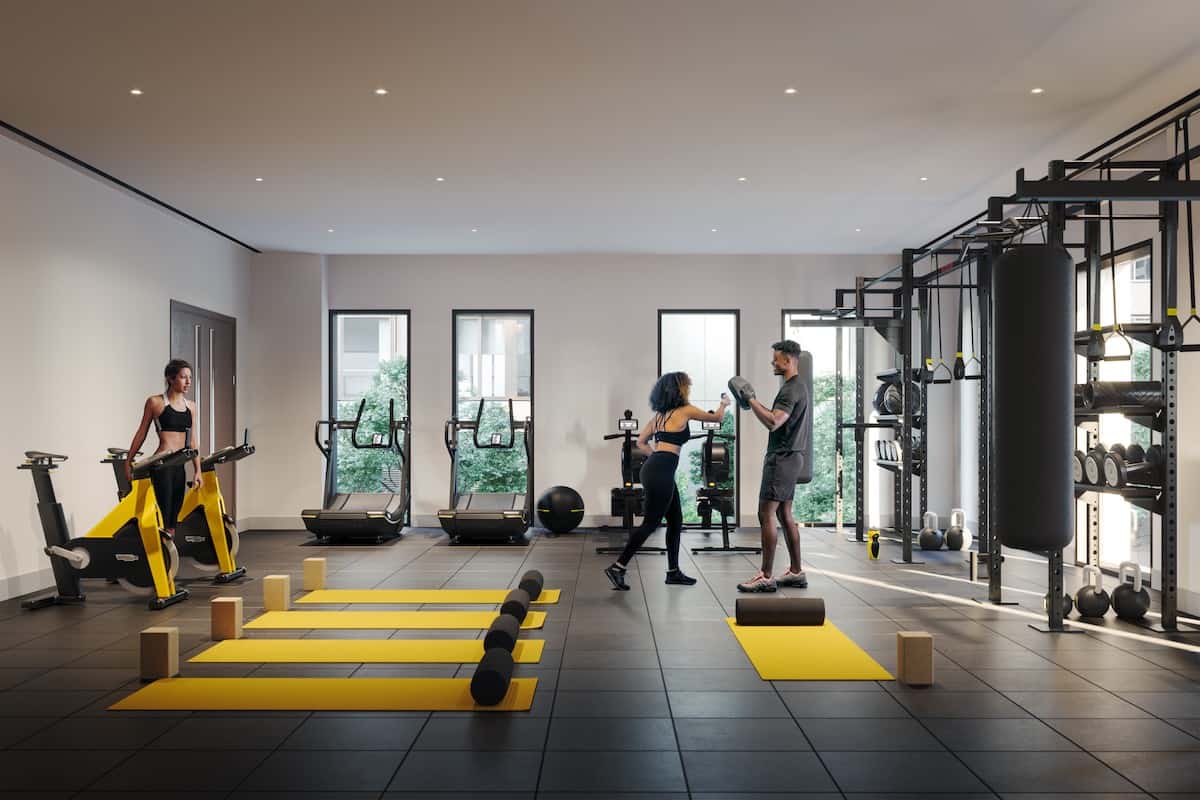 Residents at 10 George Street are in a prime location and can enjoy living in one of the most vibrant and exciting areas of London. It includes five shopping malls, some of the city's most exciting restaurants and a creative and diverse arts and events programme, all within the security of the privately-owned estate. The arts and events programme include the popular Winter Lights festival; one of the UK's largest public art collections, sports tournaments and summer outdoor screenings.
Apartments start from £1,950 pcm.