Your home is likely to be your biggest and most valuable asset, so clearly you're going to be motivated to preserve and enhance its value wherever possible. Whether you're planning to sell up in the foreseeable future and are looking for ways to maximise your home's saleability, or you're investing in the long-term appeal of your property, there are home improvements you can (should?) make that will really add value to your bricks and mortar.
Decking your pad out with the latest accessories and expensive soft furnishings is all very well when it comes to presenting your property in the best possible light, but in terms of adding value, it will make little difference. Instead, look beyond superficial fripperies and think about all the element you would want in your dream home, both inside and out. Then project these aspirations onto your own property and make the necessary changes.
Kerb appeal
We all know that you only get one chance to make a first impression, so you had better make sure it's a good one. If the front of your house is looking tired, the garden is a mess and the front door has seen better days, it's a heart sinker every time you return home – the exact opposite of what should be happening. Potential buyers will feel the same way.
Tackle the kerb appeal of your house by putting aside, say, a weekend and giving your home some much needed TLC. Paint the front door, polish the metalwork, pressure wash the driveway and clean up the garden. You could add a splash of colour, perhaps with a hanging basket or terracotta pot filled with fragrant flowers, for an uplifting finishing touch.
Kitchens and bathrooms
Every estate agent will nod in agreement when I tell you that kitchens and bathrooms sell houses. Upgrading your kitchen is never a wasted investment – it's the heart of the home, after all. Especially if you're redesigning an open plan kitchen/diner, the aim is for your friends and visitors to be wowed by this most important space in your home.
The bathroom is the next most important room you should be paying attention to. Focus on improving your bathroom(s) to appeal to as wide an audience as possible. Invest in the best classic sanitaryware, natural flooring and cabinets that you can afford. Keep the vibe calm, clean and relaxing, with plenty of natural light.
Feature your garden
Image Source: Compass Pools
Everyone wants outdoor space, so if you're lucky enough to have a garden, however small, this is an opportunity to add value to your home. In the city, be creative with your design of an 'outdoor room' as an extension to the living room – somewhere green and magical to hang out with friends. Don't bother with a lawn unless your garden is big enough; instead focus on lush foliage and perhaps some fragrant herbs.
Of course, if you do have plenty of outdoor space, you have the option to create your own sanctuary – somewhere to unwind and get away from it all. Include areas for fun, relaxation and respite for all the family, such as an outdoor swimming pool, a kids' play area or even a tennis court.
Celebrate the outside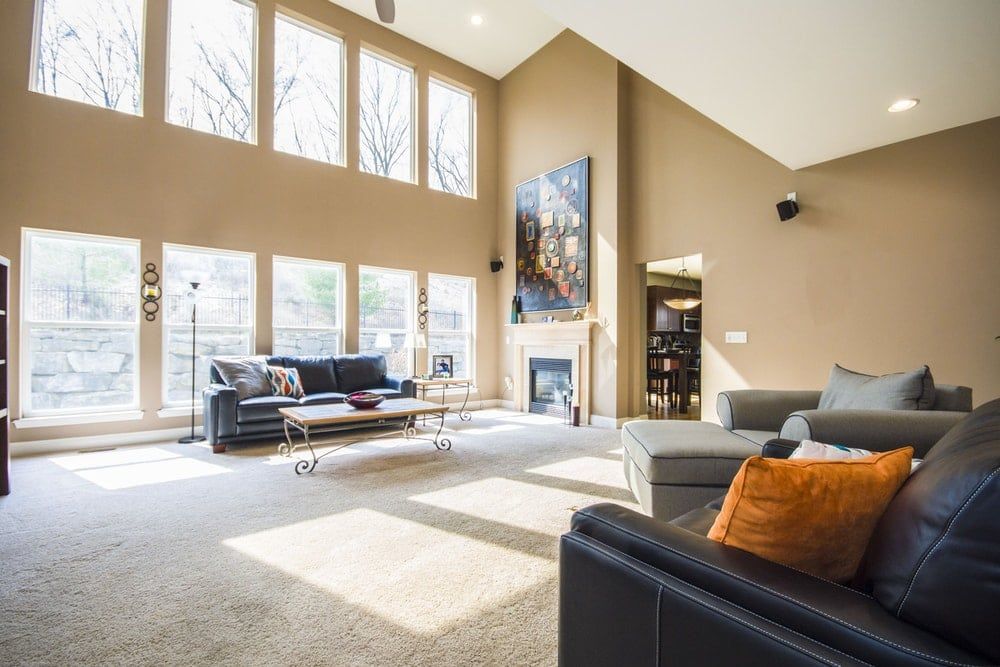 If your home is set in scenic surroundings or blessed with an extraordinary view, why not show off your property's special qualities to the max with floor-to-ceiling windows, bifold doors, a patio, balcony or roof terrace that brings the outside in?
Rather than filling your home with expensive art or attention seeking objects, highlight the beauty that's all around you. For stunning countryside or coastal homes, make Mother Nature the main feature. If you live in an urban apartment, showcase the panoramic cityscape in the background.
Energy efficiency
With energy prices seemingly always on the rise, coupled with a growing concern for the environment we all share, many people are now increasingly looking for energy efficient building solutions. Whether you live in a new build or a period property, you should be boosting the green credentials of your home wherever you can.
From increasing your loft insulation or adding cavity wall insulation, to replacing single glazed windows with double or even triple glazed upgrades, adding renewable heating solutions such as solar panels, ground source heat pumps or a biomass boiler, these are all 'future proofing' investments that constitute real selling points that can set your property apart from the competition.