The consultation into proposals for a widespread closure of railway station ticket offices in England was "a sham", according to union boss Mick Lynch.
Mick Lynch, general secretary of the Rail, Maritime and Transport (RMT) union, said the process was designed to ensure the plans are implemented despite strong opposition.
More than 680,000 responses were submitted to the consultation, which ended on September 1.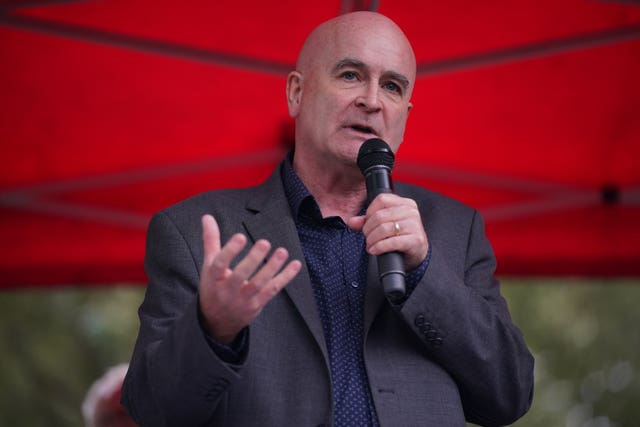 Mr Lynch told the Commons' Transport Select Committee: "We think the whole thing has been a sham designed to be rammed through while people were looking the other way.
"It all goes back to the Secretary of State (Mark Harper).
"The Secretary of State initiated these changes through the contracts he has with the TOCs (train operating companies).
"He directs everything they do these days, every letter that's sent, he gets access to.
"Of course, if the watchdogs object (to the closures) on the limited basis they're allowed to, the decision will end up with him as well.
"It's a controlled show.
"The whole thing is designed so that they can force this through in a way that they want."
Katie Pennick, campaigns and communications manager at charity Transport for All, said many people "have not had a fair opportunity" to comment on the proposals.
She told the hearing that many operators did not make consultation documents available in accessible formats such as braille or British Sign Language.
Ms Pennick said: "Any consultation, but especially one on proposals that will disproportionately impact disabled people, is rendered useless if it's not accessible to the very people who will be impacted."
She added: "I'm really disappointed to see the opaqueness of these consultation documents and the number of misleading statements there were in the documents, particularly around staffing."
You may also like: Gary Neville absolutely floors Tory MP over anti-union rant