The discovery of Legionella bacteria in the water supply of the Bibby Stockholm accommodation barge has led to the removal of all 39 asylum seekers from the vessel.
The Home Office said none of those on board were showing symptoms of Legionnaires' disease, which is caused by the bacteria, but that it had evacuated the barge in Portland, Dorset, as a precautionary measure.
The Bibby Stockholm is far from the first publicly-funded institution to discover Legionella bacteria in its water supply.
In the past few years, the Houses of Parliament, hospitals and police training academies have all reported discoveries of the bacteria.
The bacteria, which is naturally present in water systems, can cause Legionnaires' disease, a serious lung infection which is fatal in 10% of cases.
It can cause serious illnesses in people over the age of 50, smokers and those with underlying health conditions.
The bacteria multiply when the temperature of water is between 25C and 50C or if there is poor or no flow into the system.
According to the NHS, people can become infected with Legionnaires' disease if they breathe in tiny droplets of water containing Legionella bacteria.
The NHS website said the disease can be picked up during exposure to air conditioning systems and humidifiers, and while using spa pools and hot tubs.
It is also present on taps and showers that are not used often.
It is unusual to pick it up from drinking water that contains the bacteria, however, or from other people who have the infection, the health service said.
Hospital treatment for those with Legionnaires' includes antibiotics and administered oxygen to help the patient to breathe.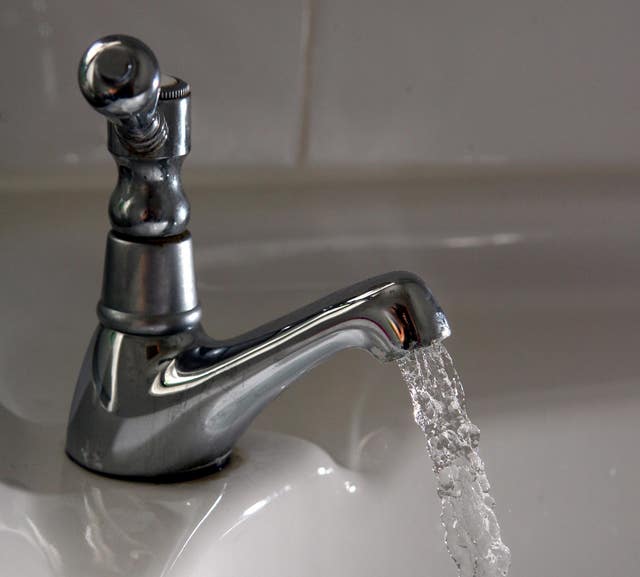 The UK Health Security Agency (UKHSA), responsible for public health, said its advice about how to respond to Legionella bacteria being found at the Bibby Stockholm had been passed to the Home Office.
In May 2020, following the lifting of Covid-19 lockdown restrictions, businesses were warned to flush out the water supply in their buildings before reopening to prevent the potentially deadly Legionella bacteria from spreading.
Guidance published by Public Health England, UKHSA's predecessor body, advised "regular flushing" of the water system at premises such as dental practices, hairdressers, gyms and hotels, as well as office buildings, to stop bacterial growth.
In June last year, some showers and a tea point on the parliamentary estate in Westminster had to be closed following the discovery of "low levels" of Legionella bacteria during routine monitoring.
In December, a police training college in Fife, Scotland, was shut temporarily for cleaning and remedial work after traces of Legionella bacteria were found in shower heads at the facility.
You may also like: Most asylum seekers housed on 'deterrent barge' arrived in UK on legal flights