We live in an age of contradictions – we know that the only constant thing in life is change; yet, the more things change, the more they remain the same. The Cold War triggered some economic problems in the global economic landscape and four decades later, economists can still point to the effects of the cold war. Interestingly, we are already seeing the semblances of the geopolitical tensions that led to the first cold war in the current socio-political trends.
Nonetheless, both the U.S. and Britain are trying to preserve the economic stability of the west and avert another cold war. It is no longer news that U.S. President Donald Trump is open to the idea of a warmer relationship between U.S. and Russia. This article explores Britain's effort to speak sense into Russia in order to maintain geopolitical and socioeconomic stability in the world.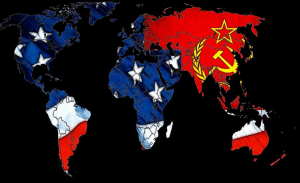 UK takes the lead to avert another cold war
Britain is taking the lead in the efforts of the west to avert another cold war that could pitch the west and Russian interests each other again. Britain will be sending its foreign secretary Boris Johnson to Russia in an attempt to smoothen out kinks in Britain's relationship with Russia. Boris Johnson's visit to Russia will mark the first official visit from a high-ranking British minister since 2012.
Britain says Johnson's visit to Russia is only meant to improve ties and avoid a cold war and that the trip is not supposed to be a vote of approval on Russia's actions in the international community. You'll remember that Russia and Britain have not had the best of relationships in the last eleven or so years. The tensions reached a peak in 2014 after Russia went ahead to annex Crimea from Ukraine.  Hence, Britain has made it very clear that Johnson's visit to Moscow is not an indication that the British government will ignore the economic sanctions against Russia for its actions in Crimea.
Boris Johnson also notes that he'll attempt to get Russia to amend it ways in order to reduce geopolitical tensions between Moscow and the west. In Johnson's words, "Russia is up to all sorts of no good… They are I'm afraid engaged in cyberwarfare, they are engaged in undermining countries in the western Balkans…to say nothing of Russia's actions in Ukraine, which are, as you know, completely unacceptable."
More importantly, Britain hopes that Johnson's trip to Russia will help to reduce Russia's 'manipulation' of the situation in the Balkans. Michael Fallon, Britain's Defense Secretary notes that "Certainly, the foreign secretary will be warning Russia to keep its nose out of the democratic process we have in western Europe… This is not business as usual. It is engage but beware."
Engagement and not confrontation is the key to economic peace
It is very hard to win cold war and even the semblance of a win might turn out to be Pyrrhic victory when you take stock of the cost of the economic war. In essence, it makes more sense to find middle ground on the current causes of tension between the west and Russia, Josh Gregory, analyst at Lionexo submits that "the global economic outlook suggests that the world is sitting on a keg of gunpowder, governments need to promote policies that promote stability in order to reduce the vulnerability to economic crisis."
Boris Johnson sums up the need to engage Russia in order to broker economic peace in the following words. "Neither the U.K. nor our friends in the rest of the EU, nor in Washington is there any appetite for a new Cold War… So it's vitally important that we try to engage with the Russians, we try to understand where they're coming from and we try to shape their policies and help them onto a better path."