Journalist Ava Evans, who is at the centre of comments made by Laurence Fox on GB News, has said her direct messages on social media are full of "astounding" threats.
Actor-turned-politician Fox made a series of remarks about political correspondent Ms Evans, which included asking "who would want to shag that?" during a discussion on Dan Wootton Tonight on Tuesday.
Both Fox and Wootton were suspended by GB News amid an internal investigation and a probe by regulator Ofcom, while Ms Evans said she had received an apology from the broadcaster.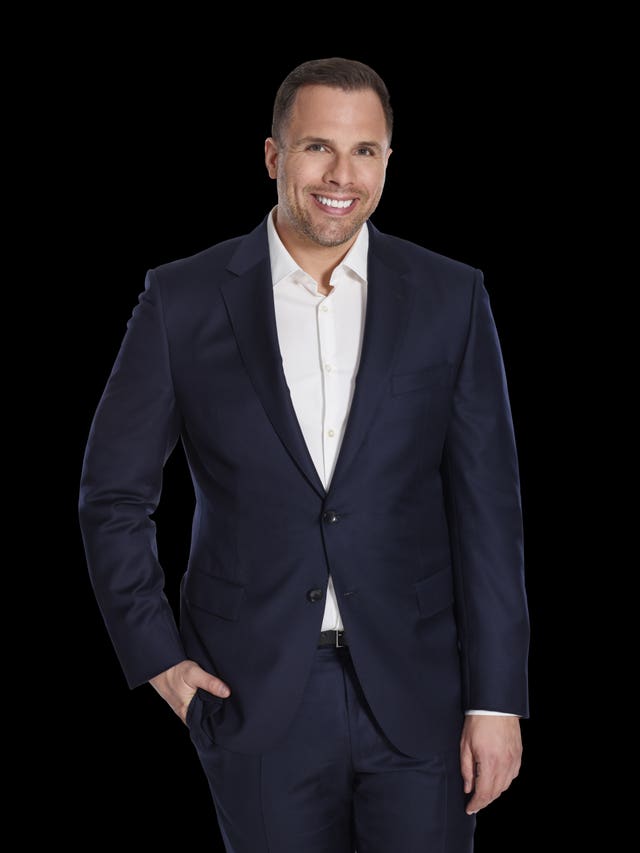 Wootton has since apologised "unreservedly" for a "very unfortunate lapse in judgment" in a follow-up post to an earlier apology, which suggested he should have apologised for what was said during the broadcast.
Speaking about the impact of the comments on Good Morning Britain, Ms Evans said: "I'm deeply embarrassed by all of it and I'm appreciative for everyone who has very kindly stood up for me, but it's sort of the other side of it, which is half of the comments are very lovely and supportive, and the other side are very threatening.
"(They say) I'm somehow part of this global agenda that is trying to bring down men and I hate all men and therefore I need to watch my back and be very careful because there are certain people who now are threatening to come after me.
"It feels ridiculous even saying it (but) my direct messages on social media are full of people threatening me."
When asked if she had reported the messages to the police, she said: "I haven't yet, it has only been a day and I'm still sort of trying to get my head around it, but reading them is honestly astounding.
"Most of the time I cover trade unions and picket lines, and now I feel like I've been thrown into something that is just so ridiculous and hyperbolic that is nothing to do with me really."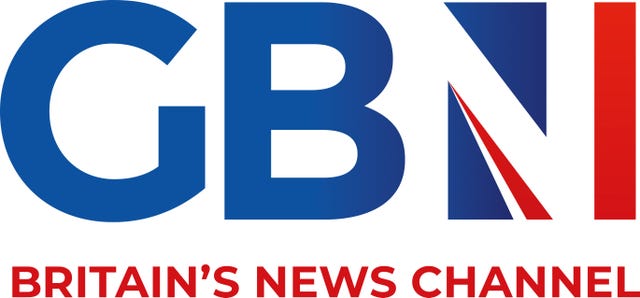 Ms Evans said the apology from GB News suggested the incident "didn't reflect the rest of the views on the channel".
She continued: "I'm sure that's true to a degree…but there's certainly a narrative that is pervasive after 10pm on that channel, that I just don't think it's safe for women to watch, consume or be around."
The journalist also spoke about GB News employing Tory MPs including Conservative Party deputy chairman Lee Anderson, as well as former Cabinet minister Sir Jacob Rees-Mogg and Esther McVey.
"I think what's important is a lot of presenters and producers at the channel spoke publicly yesterday about how they don't align themselves with those views," she said.
"But I didn't hear that from any elected members of parliament that sit on that channel.
"So if you're not going to say anything, and you're going to continue broadcasting on it, it's almost as if you've accepted it, or you're claiming to align with those views.
"You're saying that it's perfectly reasonable for someone to profess what Laurence Fox did that night."
A host of politicians have since come forward to express their opinion after the situation unfolded on Wednesday.
Former prime minister Gordon Brown said Wootton and Fox "have got to be kept off of the air", while regulator Ofcom needs to have "more teeth" to deal with issues of standards, while appearing on Sky News' Politics Hub with Sophy Ridge.
Culture secretary Lucy Frazer at first declined to condemn Fox's remarks, but later described them as "unacceptable".
While Scotland First Minister Humza Yousaf branded Fox a "vile neanderthal" following comments he made about the female journalist.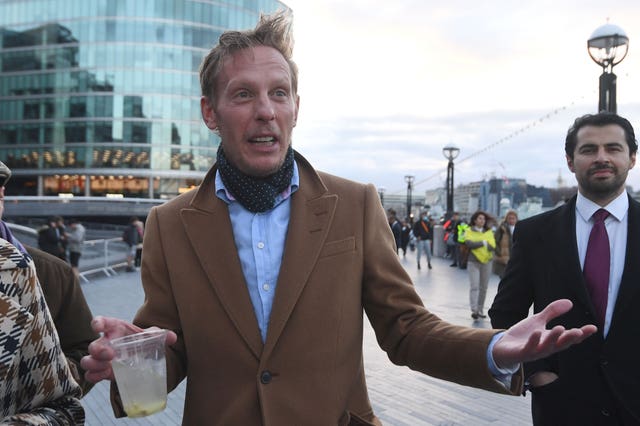 Fox, whose previous acting credits include Gosford Park and Elizabeth: The Golden Age, later posted a statement on X, formerly known as Twitter: "Just so we are clear.
"I would rather scrub toilets for the rest of my days and retain my dignity. Than shill for cash and opportunity, only to compromise absolutely everything which really matters in life.
"I've made many millions over the years and I gave them up to fight a battle I didn't want to fight. So if you think that some half baked pile on is going to stop me.
"Think again. I am truly free."
Related: How to complain to Ofcom about vile Laurence Fox remarks