By Roger Cottrell, PhD
At 8.00 pm on March 23, 2018, 18 officers of the Information Commission Office led by Elisabeth Denham raided the headquarters of Cambridge Analytica in Mayfair, London, having secured a warrant to do so from a Judge in less than 48 hours.
This may seem like justice is beginning to be served not only in relation to the illegal harvesting of some 50 million Facebook accounts and Cambridge Analytica's manipulating of the Trump vote in the US, but also in matters closer to home.
We are looking at the scandalous possibility that British Facebook accounts may have been harvested and the "Leave" vote on Brexit manipulated in much the same way as the Trump vote in the US.
Hot on the heels of Cambridge Analytica's main whistle blower, Christopher Wylie, Brittany Kaiser, hitherto business development director at Cambridge Analytica, has made important disclosures linking the company to Leave UK, the initiative founded by Nigel Farage.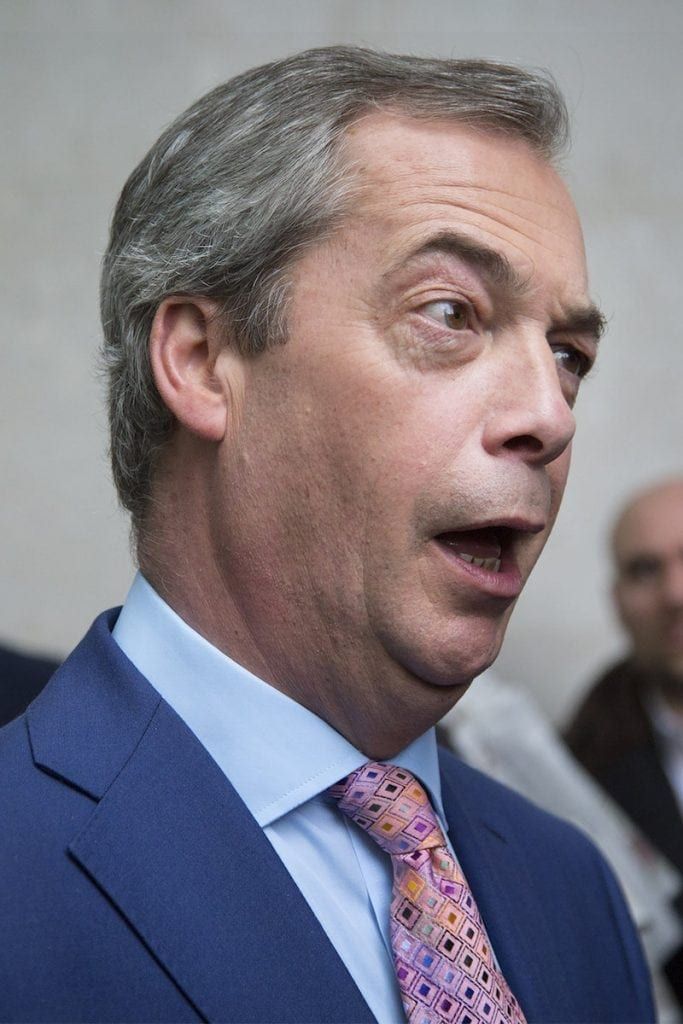 The official Vote Leave Campaign headed by Boris Johnson and Michael Gove had identical and parallel connections to the Canadian company, Aggregate IQ, set up by Cambridge Analytica's parent company, Strategic Communications Laboratories (SCL), a hitherto government and NATO defence contractor owned by Robert Mercer and involved in psychological warfare.
A further whistle blower called Shahmir Sanni has revealed that 40% of Vote Leave's budget of £6.8 million was paid to AQI and how money was moved between different entities and organizations to enable them to exceed officially sanctioned spending on the campaign.
Both Sanni and Wylie have also confirmed that the harvested information has been shared with Kremlin linked entities.
These could include the Internet Research Agency troll farm in St Petersburg, accused by Robert Mueller and the US Supreme Court of manipulating the Trump vote in the US.
With a budget of approximately $1.25 million, the Internet Research Agency is mostly funded by Oligarch Yevgeny Viktorovich Prigozhin, linked to the three state run TV networks in Russia and known by the Russian media as "Putin's Chef."
Prighozin, who held clandestine meetings with Robert Mercer in the Virgin Islands during the Trump Presidential Campaign, also has a major interest in Wagner Group, the corporate mercenary army implicated in war crimes in Donbas, Crimea and Syria.
Former Russian spy Sergei Skripal was poisoned, together with his daughter Yulia and a British policeman, in Salisbury this month using a deadly nerve agent developed by the Russian military.
A source close to Skripal has said he was investigating the collusion between the Internet Research Agency, AIQ, Cambridge Analytica and its parent company, SCL.
None of this has been mentioned in the largely impotent showboating over Russian linked deaths in the UK.
At no point has Boris Johnson, who was personally connected to SCL through Vote Leave and whose Party received £860,000 in donations from Russian oligarchs, connected the attempted murders in Salisbury to what it was that Skripal was investigating.
Meanwhile, amidst all the diplomatic expulsions and sanctions that count for nothing, neither Johnson nor his government made any effort to seize the assets of Putin supporting Oligarchs in the UK and British Overseas territories.
Nor has be addressed the toxic relationship between these oligarchs and the feral British financial networks exposed by the Panama Papers, that forms the background to these murderous activities.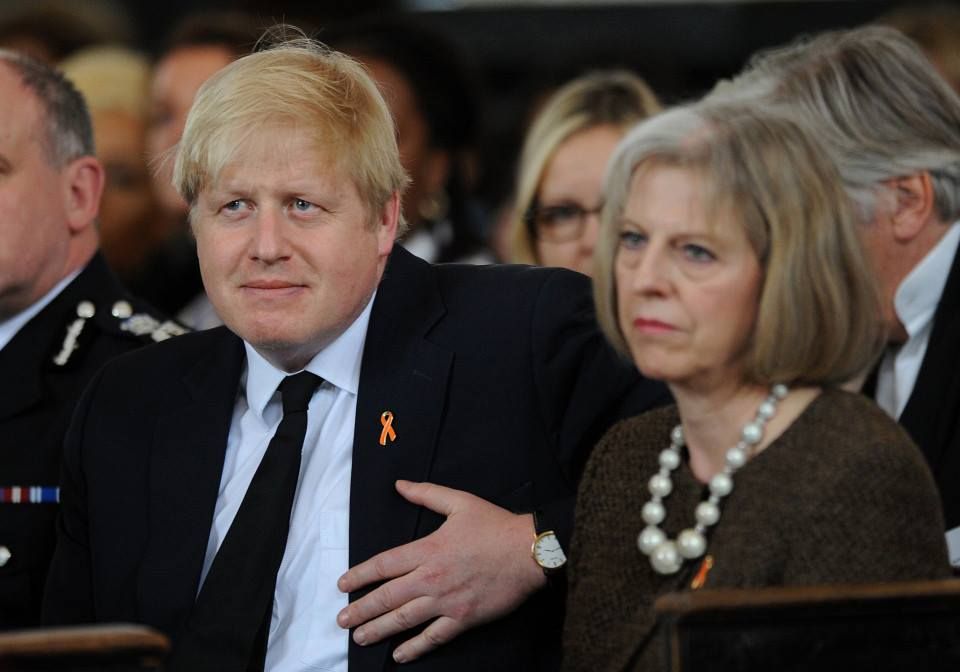 Meanwhile, when it comes to the official investigation led by Elizabeth Denham and the Information Commission, many of us are already beginning to query whether it will actually lead to criminal prosecutions – or if so, just how far up the corruption food chain it will go.
This is not to cast any slur on Ms Denham's efforts as she seems to be a pretty dogged and highly principled investigator.  But Britain has a long tradition of official investigations being set up to fail while evidence of criminal conspiracies is kicked into the long grass.
To start with, as evidence against Cambridge Analytica began to gather, thanks to Wylie and the sterling efforts of Channel 4 News, The Observer and The New York Times, it looked as if Alexander Nix (at that time the CEO of Cambridge Analytica) would emerge as the sacrificial goat of an official damage limitation exercise.  After all, it was Nix who was caught on camera boasting as to how his company had manipulated the Kenyan and US elections, was prepared to use sexual honey traps and create dummy companies for deniable operations.
Nix very publicly resigned as CEO within days of these disclosures being screened on Channel 4 and an embarrassed-looking Mark Zuckerberg being summoned to give evidence both sides of the Atlantic.  After all, when SCL was founded with Robert Mercer's backing in 2005, Nigel Oakes was a much more important figure than front man Nix despite them both (like Cameron and Boris Johnson) being former Etonians and former members of the Bullingdon Club at Oxford.
Oakes funded SCL directly and through two investment vehicles.  One of these was Herriot, Ltd., and the second a family trust fund.
However, even as both Cambridge Analytica and SCL come under official scrutiny it seems that both companies may be dissolved at the same time as those behind it shift to a new mysterious company.
They are joined by the daughters of the Donald Trump backing billionaire Robert Mercer at Emerdata Ltd. Emerdata, Business Insider points out, shares an address at Canary Wharf with SCL and is listed as a "data processing, hosting, and related activities" company.
Not only is Nix on the board of directors, together with fellow Cambridge Analytica and SCL insider Julian Wheatland but so, too, is Johnson Chun Shun Ko, an Executive for the Frontier Service Group, a private mercenary army led by Erik Prince who founded the controversial Blackwater Company in South Carolina in the 1990s.
Having been forced to surrender control of Blackwater to Cofer Black, late of the CIA's Counter Terrorism Committee, following a wave of scandals to 2007, Prince established a de facto Foreign Legion run by the government of the United Arab Emirates. He was also a key donor to the Make America Number 1 PAC, in support of Donald Trump, during the Presidential election campaign.
Steve Bannon, who ran Cambridge Analytica during Trump's Presidential Campaign, then tried to influence Trump to replace US troops with mercenary contractors in Afghanistan, where Prince already has a history of involvement.
Steve Bannon is now a key strategist for Kremlin funded French far right Front National leader Marine Le Pen.
By shape-shifting into Emerdata, Ltd., SCL and Cambridge Analytica may also be trying to conceal just how closely it has been tied, and continues to be tied to both the Cameron and May governments up to and including the present.  Sir Geoffrey Pattie, as an example, had been both a Defence and Industry Minister under Cameron while connected to SCL.
In particular, and perhaps significant given Erik Prince's new connection to Emerdata, Ltd., Pattie worked for the Brexit supporting Liam Fox in promoting military privatization.
Julian Wheatland, in the meantime, was as Chair of SCL photographed with Cameron, during his 2015 election campaign and is now on the board of Emerdata, Ltd.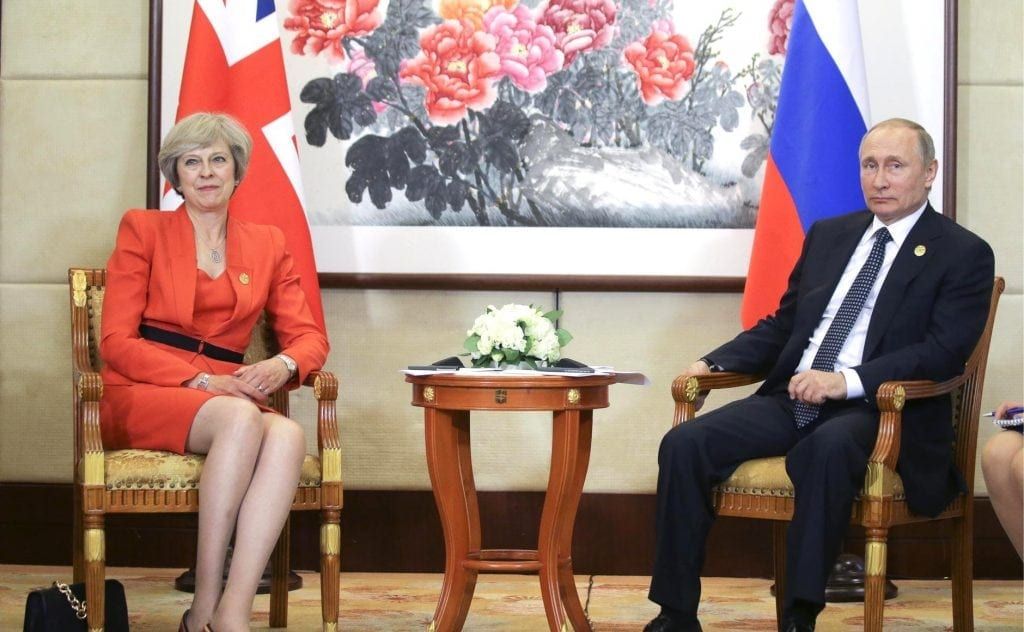 Most significant of all, the Ludlow based Brexit supporting Roger Gabb, who was a significant shareholder in SCL, became the biggest donor to the Tory Party in history when, from 2004, he paid £707,000 to the Conservative Party.  This raises questions as to why Cameron offered the Brexit referendum in the first place and why May, who claims to have opposed Brexit, insists that "Brexit means Brexit" even though it will be an unmitigated disaster for the UK.
It also raises questions as to whether SCL helped the Tories win their elections in 2015 and more recently.
Theresa May denies any direct dealings with SCL.
Yet a significant number of SCL connected individuals now work for the May government…
RELATED:
https://www.thelondoneconomic.com/news/photo-emerges-russian-exposed-spy-good-friend-boris-johnson/17/02/
https://www.thelondoneconomic.com/news/country-deserves-no-less-tory-minister-denies-mays-claim-brexit-damage-studies-can-ignored/01/02/
https://www.thelondoneconomic.com/opinion/smears-spies-subverting-democracy-jeremy-corbyn-sinister-history-spy-smears/05/03/