The UK's unprecedented coronavirus crisis has once again underlined the importance of our nation's frontline workers, many of whom are low-paid, 'low-skilled' immigrants.
These same heroes, working tirelessly and putting their own safety in jeopardy to help our most vulnerable citizens, have, however, in recent years been castigated by populist politicians and their supporters not only in the UK but across many Western nations. Dehumanised, they have been transformed into the 'other'—viewed as a drain on economic prosperity that requires their prompt ejection from society.
International journalist, migrant activist and TED Fellow Yasin Kakande, author of a new book on the historical and contemporary reasons for African immigration, 'Why We Are Coming', says that this demonisation must cease with the pandemic…unless we are willing to sacrifice the welfare of the elderly and disabled for a prejudicial and incorrect belief.
By Yasin Kakande
The coronavirus pandemic has reinvigorated our sense of responsibility, especially to elderly citizens, among the most vulnerable groups in our communities. In many places, even the young are careful despite some physicians and others having indicated that they are less likely to succumb to its symptoms than other age groups. While not necessarily in all instances, the young also are heeding the call to social distancing and voluntary isolation so as not to spread the virus unwittingly, particularly if they are not experiencing any symptoms.
This renewed sense of solidarity should extend beyond the pandemic. Many communities around the world already have expressed that once conditions improve, they are committed to a new state of normalcy, enlightened by the hardships and sacrifices that have marked this pandemic.
A good start would be a coordinated pushback on laws that historically have been unfair to the elderly and disabled in our communities, notably as some have wondered about the dispensability of individuals during the unprecedented ground stop of economic activity.
In the UK, efforts should target the proposed merit-based point immigration system, as part of Brexit, which, if enacted, will aggravate the already existing shortages of available direct care aides for the elderly and disabled. Having access to a steady, reliable supply of caregivers is a concern for many citizens with frail or ailing parents, or children with developmental disabilities who require support around the clock.
This concern has been exacerbated by the COVID-19 pandemic, given the risk of virus exposure for elderly patients as well as caregivers and healthcare workers on the frontlines, which have required the strictest measures of safety and prevention. This includes direct care aides working in private residences as well as nursing homes, assisted living and adult day-care centres, and group homes for the developmentally and physically disabled.
So as politicians have continued to rush introducing populist proposals to restrict migration, the question of who will take care of patients as described above is valid because this substantially large category of healthcare services is largely done by migrants.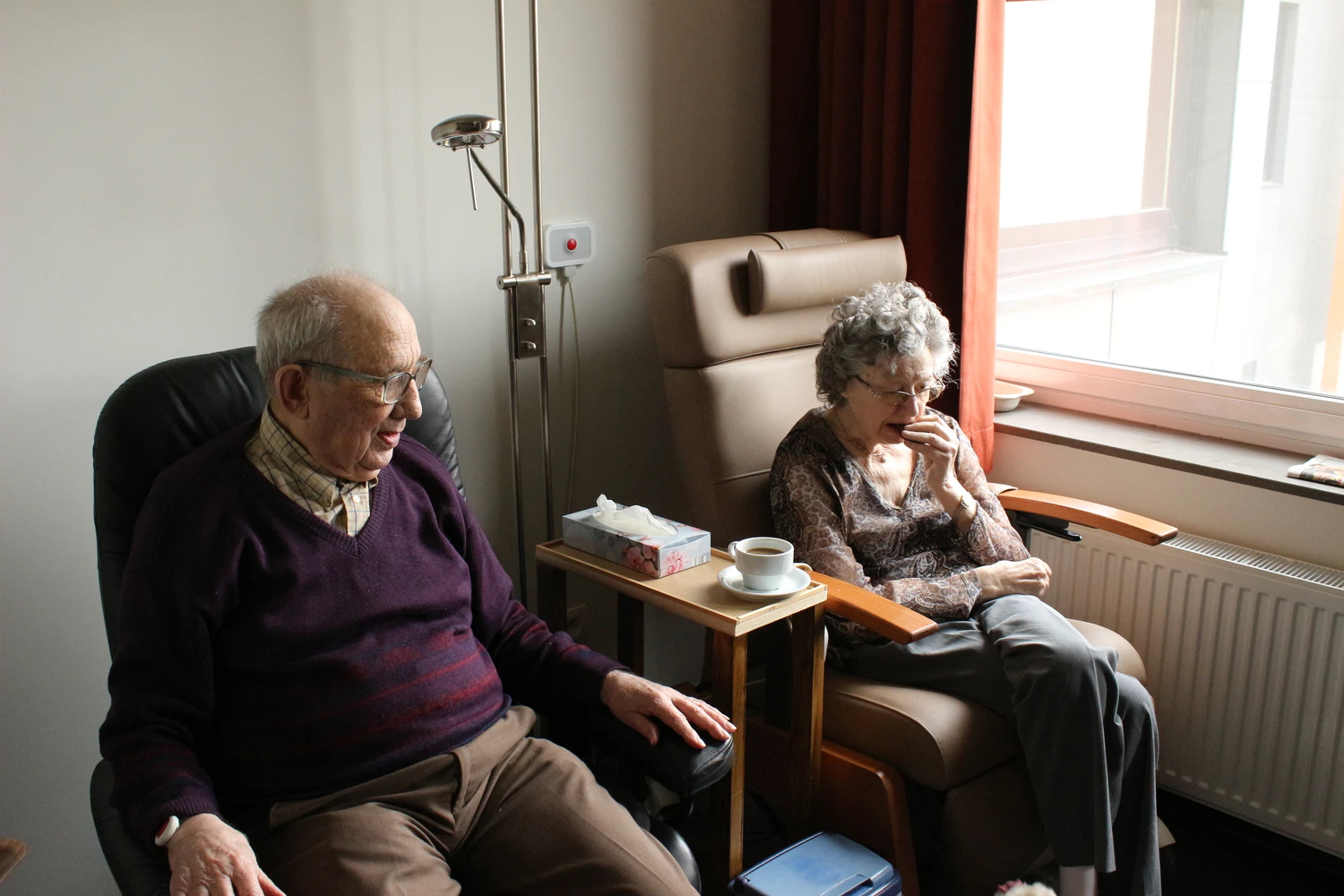 The new Brexit rules have raised the immigration salary threshold to £25,600 and those persons earning less than that will not be able to secure work visas. Most caregivers definitely earn less than the new threshold pay level and recruiters have no means nor motivation for raising the caregivers salaries to meet the higher threshold. Also, the new rules will restrict workers from other European countries and recruiters have relied on these labour sources to close the gap.
Already, Global Future, a UK-based think tank, has warned that the country should anticipate a shortfall of 380,000 workers by 2026 unless low-skilled roles can be filled with persons from overseas. Migration plays a significant role in meeting the labour pool demands of healthcare sectors but yet far too many politicians do not comprehend the broader consequences as they have stepped up their anti-immigration rhetoric.
Caregiving at this level of the healthcare system is affected by a high turnover rate. Many leave their jobs because they cannot afford the cost of living on their low wages, sustain strenuous workloads because of understaffed centres, or because they see few opportunities to advance in their careers in this field. These conditions are mitigated as the stream of migrants arrive and they fill these gaps.
And, if this critical sector is to be served by UK nationals, then pay levels certainly will have to rise significantly, and the costs will be passed on to elderly patients and their families, many of whom are experiencing severe economic distress during the pandemic. Therefore, it means that families who cannot find affordable and qualified home care workers will either have to quit their jobs, rearrange their employment schedules and/or deplete their savings to care for a loved one.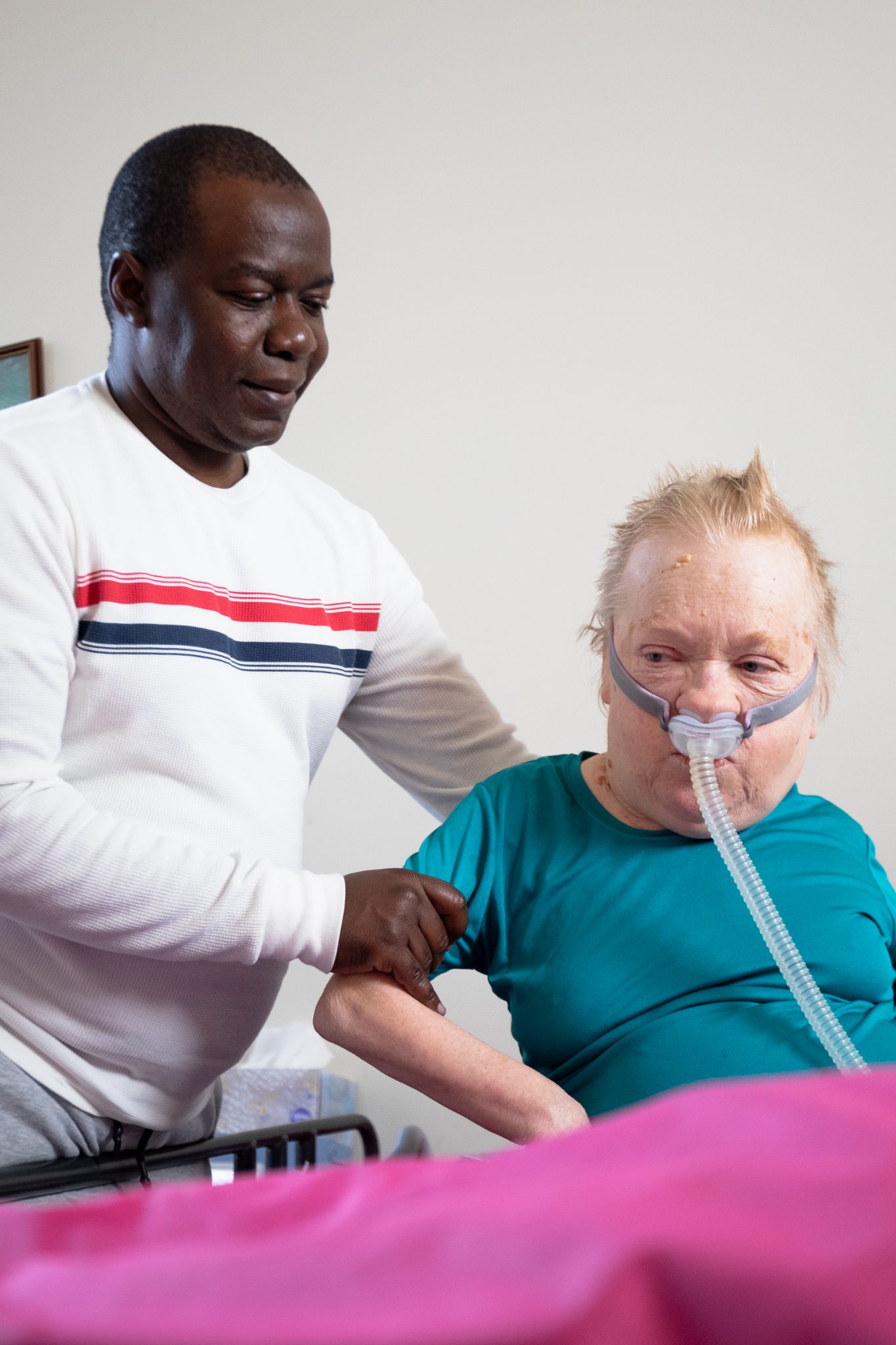 The UK is not alone in its ill-advised campaign to restrict migrants, especially those who fill low-skilled personnel pools. The US and several other developed countries have elected leaders who focus their policy platforms on anti-immigrant rhetoric steeped in racism. Some of that rhetoric has referenced countries like Japan as an example of not taking immigrants on a broad scale but which still has managed to prosper.
But, behind this prosperity is a façade rarely discussed in open. In Japan, many elderly people die alone in their homes without anyone knowing, with no families or visitors to speak of in terms of proper burial or final rites. Local newspapers in Japan are filled with reports of solitary death occurrences and human remains being discovered weeks or months later in their homes.
Such events should give pause, particularly as the expectations of dignity, integrity and social responsibility have taken on paramount significance during the pandemic. It has implications for the post-pandemic policy-making functions for governments in the UK and elsewhere.
Why We Are Coming by Yasin Kakande is out now, priced £15.43 in paperback and £4.64 as an eBook (£4.64). Visit Amazon. For more information, visit www.yasinkakande.com.
---
EXCLUSIVE INTERVIEW WITH YASIN KAKANDE
We speak to international journalist and TED Fellow Yasin Kakande about how his fight to expose the exploitation of immigrants has led to his expulsion from several countries, and the real reasons that African migrants choose to leave their homelands for Western nations.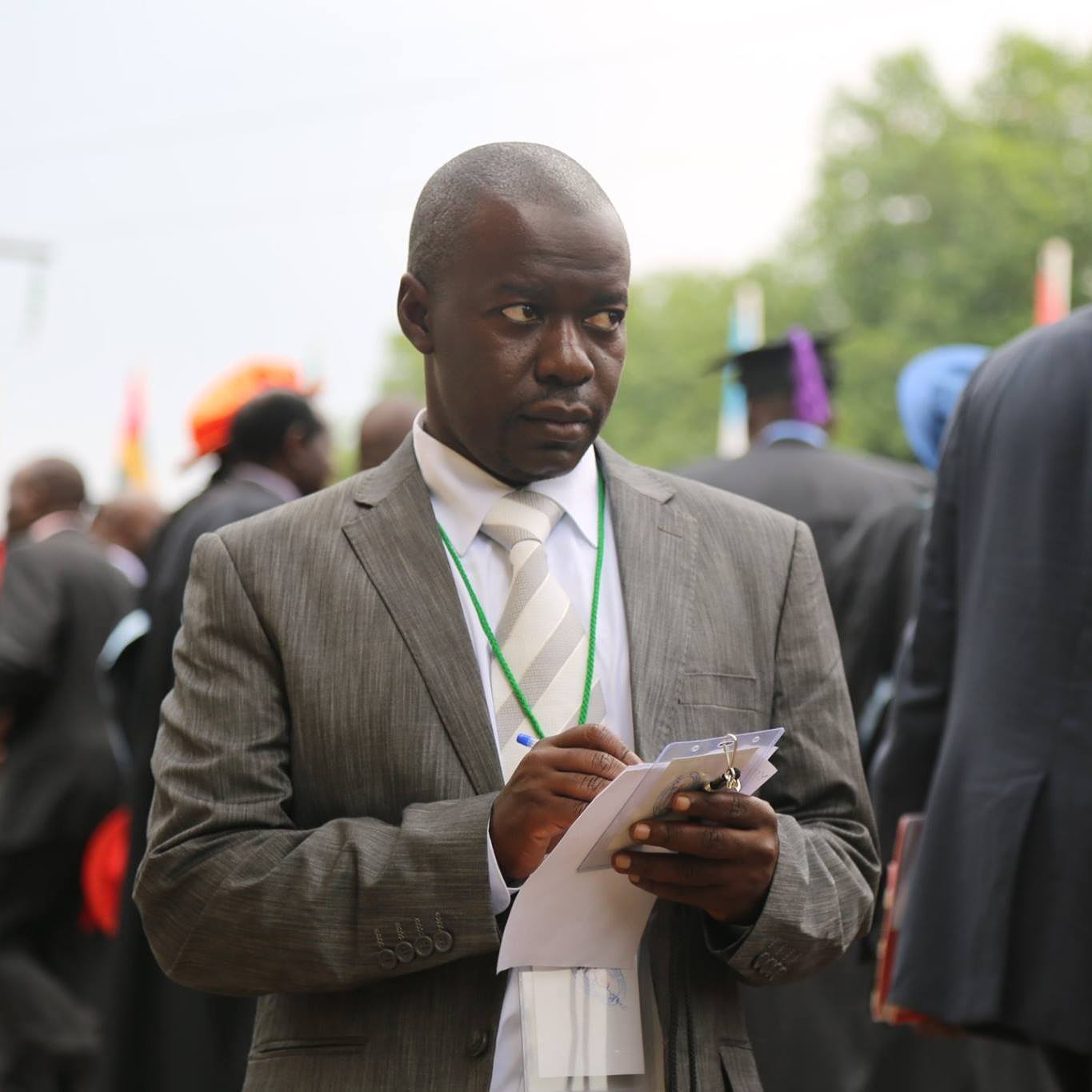 Q. You are now a resident in the United States but previously had to flee the Middle East after falling out of favour with the host governments. What were the reasons for this?
A. I was expelled from the United Arab Emirates for writing my first book entitled "The Ambitious Struggle." The book chronicles the extensive abuse of non-Arab migrant workers in the Emirates. Being a migrant and a journalist, I considered it vital and ethical to chronicle these abuses for the broader world audience.
Q. You also angered the Ugandan Government and had to leave your native country for your own safety. Why did you have to leave?
A. The Ugandan government had negotiated deals to start shipping its citizens, including those with college and advanced degrees, to Saudi Arabia to work for as little as $200USD a month as domestic workers. After learning about this deal, I published and exposed its flaws as a freelance Thomson Reuters Foundation reporter. The reporting angered not only the Ugandan government but also private recruiting companies involved in transporting Ugandans to Saudi Arabia. Soon, voices of abused Ugandan workers in Saudi Arabia were heard through social media and I was invited on several platforms to discuss the plight of my fellow citizens. Following my appearances on radio broadcasts and in newspapers, I received threatening calls from government and recruitment agencies. I had no other choice but to move in order to ensure my safety.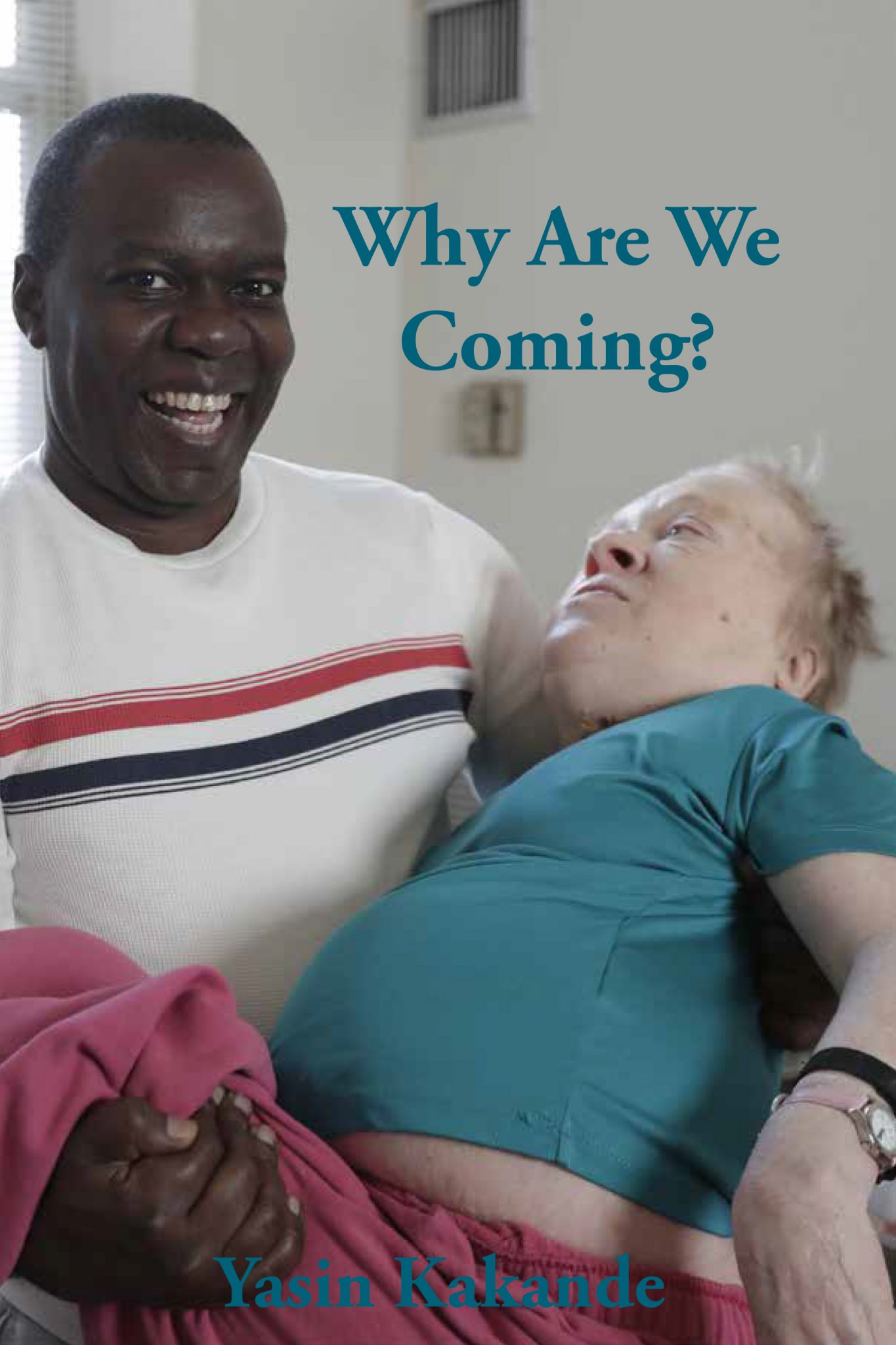 Q. What were your main reasons for writing 'Why We Are Coming'?
A. Being an African journalist interested in migration and the policies surrounding it, I had been following the European migration crisis and was saddened by the one-way discussion on most platforms in which respondents mostly blamed Africans and Middle Easterners for leaving their countries. In these discussions there were no voices of the migrants to explain why they were leaving. After I arrived in the US, I decided to fill the gap in the discourse to explain why people leave their homelands from an African migrant's perspective.
Q. What would you say are the main reasons why Africans are drawn to the UK and Europe?
A. The main reasons why Africans are drawn to the UK and Europe are the economic opportunities these countries offer to the starved Africans. These opportunities are a result of the strong economies the UK and other European nations have built after years of plundering African resources through slavery, colonialism and exploitation. The current situation is that through neo-colonialism, the UK and Europe support puppet dictators in African nations who willingly surrender the continent's resources to foreign corporations, often to their own exclusive financial benefit. A great deal of the resources in Africa are now owned by foreign corporations while reformist leaders, such as Patrice Lumumba, who have tried to oppose the status quo have been overthrown and assassinated.
Q. Do you think there is any difference in the potential for African migrants improving their prospects in the US as opposed to the UK and Europe?
A. I do not think there is any difference, as both the UK and the US tend to offer primarily low-level service industry jobs such as home-based caregivers and labourers to Africans. I believe this situation of trying to flee to Europe is not sustainable and Africans need to rethink how to reclaim ownership of their resources in Africa. Only then will they be able to build their own lives at home with economic opportunities. Reclaiming African economic opportunities starts with understanding how fake and deceptive our independence has been.
Q. Can you describe what the situation for professionals like yourself in Uganda is currently like, and which prompts them to migrate?
A. My father told me in our final conversation a day before his death that having a passport and a visa to the UK or US was more important than having a university degree in Africa. He was an African man with 10 children who went to university and none of us had a job. Here he was, with a grave medical condition and his well-educated children could not even afford to take him to hospital.
Q. How should Western countries act to stem the tide of migration from African countries?
A. Western countries could do a lot to end this tide of migration by regulating their respective corporations to stop the plunder of African resources. They should also end the support they have given to dictators like Yoweri Museveni of Uganda, who have been in power for far too long, so that leadership in Africa is accountable to Africans instead of corporate interests in the West.
Q. Why do you think that African citizens don't do more to challenge the Western exploitation in their own countries?
A. African citizens, recently, have tried to understand their predicament but the Western machinery is very powerful and overwhelms any efforts among most poor Africans. First, the corporatised media make it impossible for Africans to comprehend the reasons behind their desperation by always assuring them that they are independent. The few Africans who have understood this sense of desperation, and who have tried to reach out to others, have been blocked from public platforms that are controlled by corporate interests in the West. In the end, this critical level of awareness is isolated and few Africans recognize that to be on a continent where virtually all resources are owned by foreign corporations means citizens cannot have any economic opportunities under present circumstances. Western citizens should not let Africans fight this corporate machinery alone. They have witnessed the impact of this plunder of African economies and how even their own citizens have been pushed away from economic empowerment in their respective countries. Income inequalities are worsening in Europe and the UK and this has made the fight against corporate greed universal to Africans and British citizens. Indeed, the COVID-19 pandemic has sharpened these disparities in glaring light.
Q. Given the UK's reliance on migrants within the care sector, what do you think will be the impact of stricter, post-Brexit immigration rules?
A. I believe the stricter, post-Brexit rules are going to worsen the shortage of caregivers in the UK. This will make it harder for many British elderly citizens to live in the comfort of their homes in their old age. For a long time, the prevalence of immigrant caregivers was a win-win situation for both UK citizens and the migrants.
Q. What's next for you as an author?
A. At present my focus is having to put out my new book "Why We Are Coming" into the wider audience as it has important and urgently relevant messages to hosts in Western countries and migrants. The COVID-19 pandemic has amplified many social issues and the crisis demands a reset in thinking about reforms in many policy areas.