Protesters marched in peace today just hours after the media unleashed a day of rage.
Anti-austerity activists marched from Shepherds Bush to Downing Street following the tragic Grenfell Tower incident and "brutal austerity, cuts and anti-immigrant attacks".
According to the 2017 Social Progress Index released this week Britain is flat-lining on key measurements of social progress compared with other developed nations.
The study was released a week after the Grenfell Tower broke out and made a clear link between the austerity policies introduced by David Cameron and George Osborne which have impacted quality of life, particularly in the area of housing.
But despite the SPI report being covered by most mainstream media publications it didn't stop them from unleashing a day of rage on the left over protests to bring about real change in these areas.
As we reported here Fleet Street reacted with fury this morning by accusing the far left of "hijacking" the grief of Grenfell Tower victims, with one publication running a quote from Tory MEP Daniel Hannan who wrote: "Something our overstretched police don't need right now: a bunch of revolutionary Leftist tossers rampaging through London. #DayOfRage"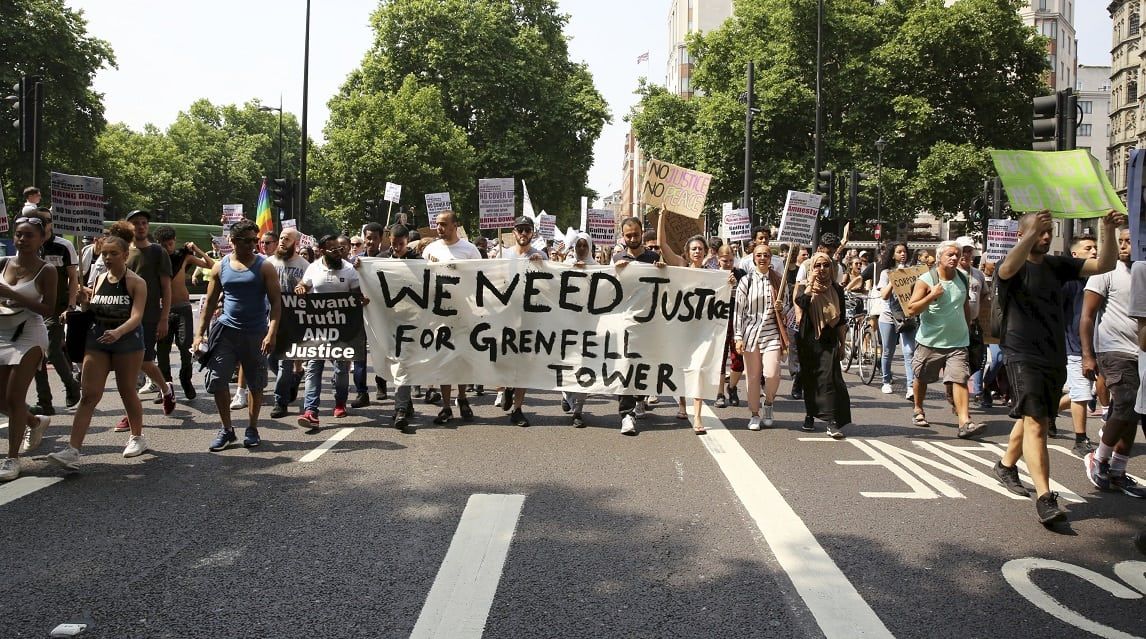 The event has widely been tipped as being out to "close London down", but only a few thousand people could be seen marching today and those who did turn out to protest did so peacefully.
It does seem that the angriest people involved in the #dayofrage are the ones fiercely moaning about it on Twitter…

— NewsThump (@newsthump) June 21, 2017
As Al Jazeera presenter Kamahl Santamaria wrote on Twitter, compared to the revolutions brought about across the Middle East on the back of "Days of Rage" this was an almost laughable attempt at dressing up a complete non-event by the mainstream media.
For all those raging about the #DayOfRage
This is the actual title of the protest. No 'rage' mentioned.
Check your facts #QueensSpeech pic.twitter.com/1KI4FVtxod

— Ms G Richards (@Grombags) June 21, 2017
But what is perhaps the most disappointing outcome of their coverage is that the protest coincided with a government announcement that survivors of the Grenfell Tower fire are to be rehomed in a housing development in the heart of Kensington following widespread criticism and anger from residents at the slow and chaotic official response to the devastating blaze.
As Ross Teddy Craig wrote here, this is what populism should look like.
It's just unfortunate that the media chose to take a different steer.
This is what populism should look like. People kicking up a fuss to force government to help others. pic.twitter.com/I7ZeIyfhKZ

— Ross Teddy Craig (@RossTeddyCraig) June 21, 2017