A British man is suing the US Army over claims he and his UK workmates were exposed to deadly chemicals at a German military base.
David Wright Paterson, 57, was sacked from his job as a quality control inspector, he claims after complaining about working with carcinogenic cadmium for almost two weeks.
He was working at Dulmen Tower Barracks in Coesfeld, North Rhine-Westphalia, Germany when he was tasked with inspecting 50 boxes of military equipment.
David says that he and his colleagues were offered no protective wear before carrying out the high-risk work.
But months later the eight employees, including David, tested positive for high levels of cadmium in their blood.
David, who now lives in Falkirk having left Germany, said he was only informed of the dangerous material 11 months after the work was carried out.
He investigated the toxic metal and its effects and notified bosses at the US base.
David claims they denied responsibility and refused to help him and his colleagues with medical checks.
David spent £150 of his own money on blood tests.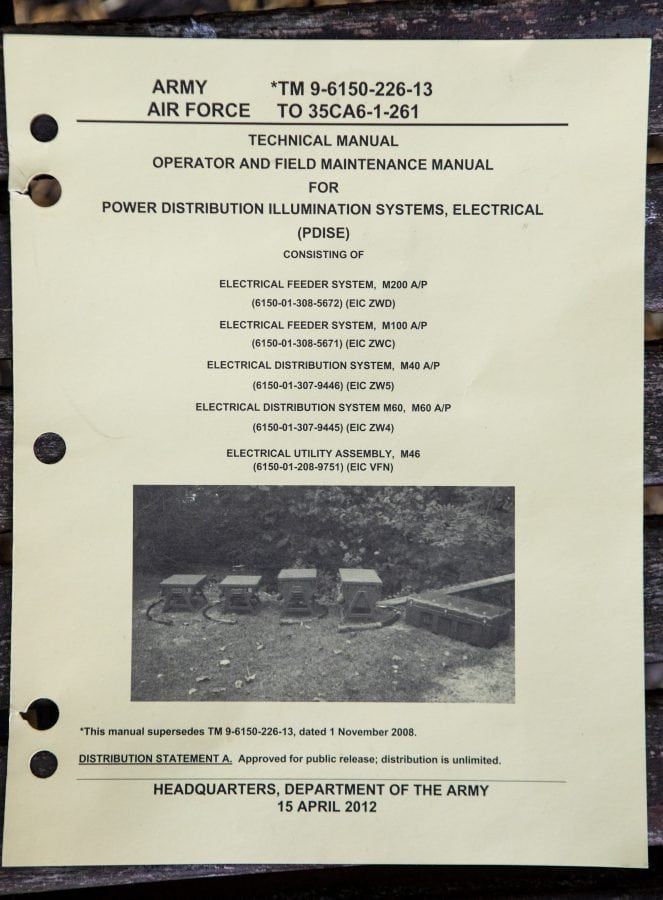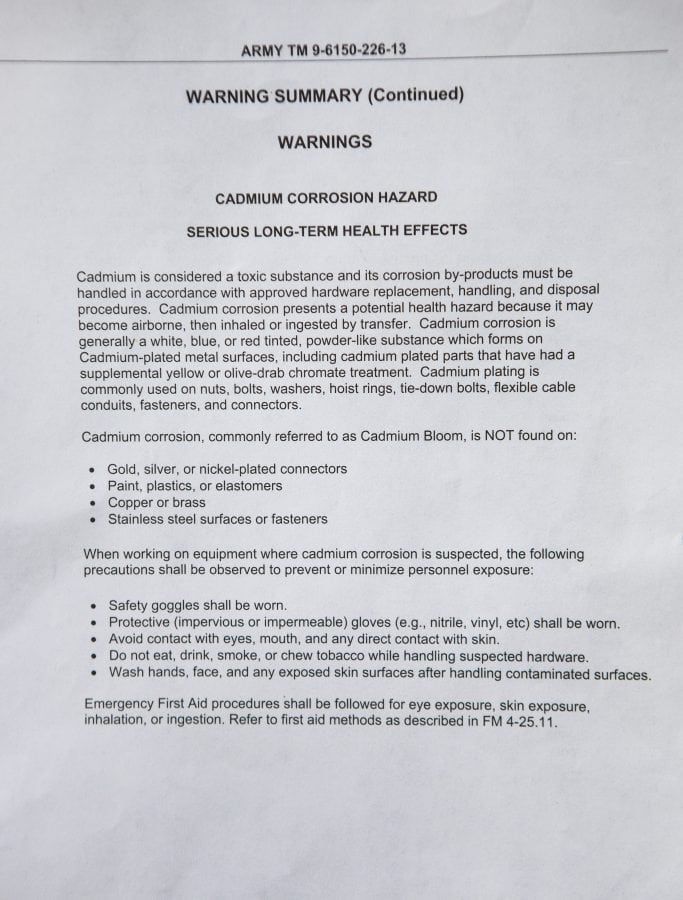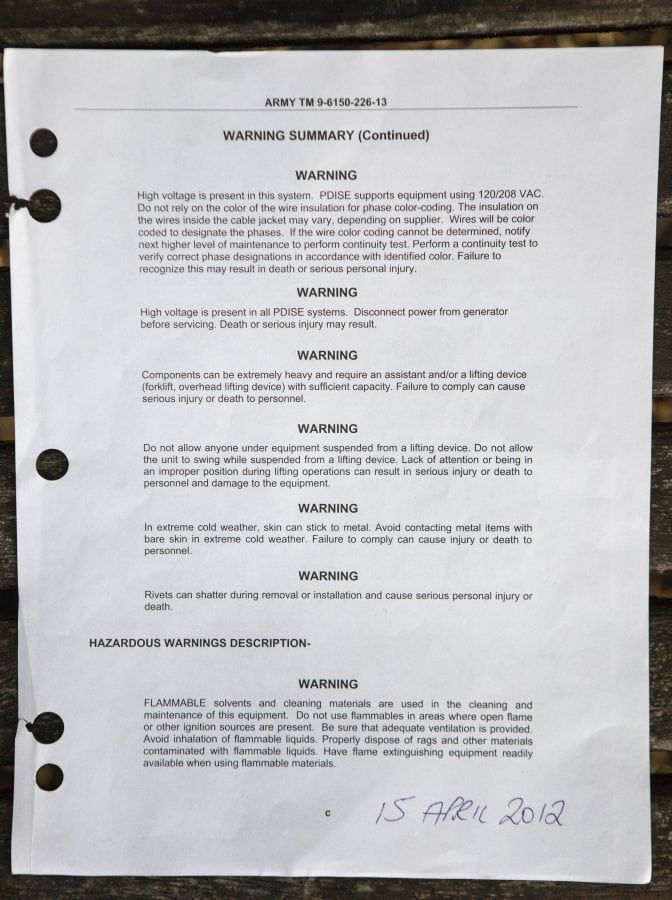 The case has emerged among reports in the German press of people exposed to toxic chemicals, with German unions demanding answers from their government.
Davis said: "In June 2015, 50 distributor boxes arrived at the base containing generator equipment. It was my job was to inspect them.
"On inspecting, I noticed they were covered in a white talcum like dust.
"A team of about eight people were at work cleaning the equipment for 10-14 days with no protective wear.
"The carcinogenic is cadmium. The metal is pretty safe on its own, you can touch it but the boxes had been sprayed with formaldehyde.
"However, the two had mixed and created a toxic cadmium bloom.
"On March 21 this year I went back to work after the funeral of my sister and I received a letter on my desk to notify me that the chemical was dangerous and carcinogenic.
"This was 11 months on from us cleaning the equipment.
"I informed the health and safety on site and filed a formal safety inspection but I was told it was different equipment and wasn't the same as we cleaned."
A risk table for cadmium exposure revealed higher counts among David's colleagues who were the ones cleaning the equipment.
The table revealed that counts of 0.3 to 1.2 are safe as long as you're wearing a mask.
But David's colleagues were exposed to counts of 1.2, 1.3 and 1.8 which is dangerously high.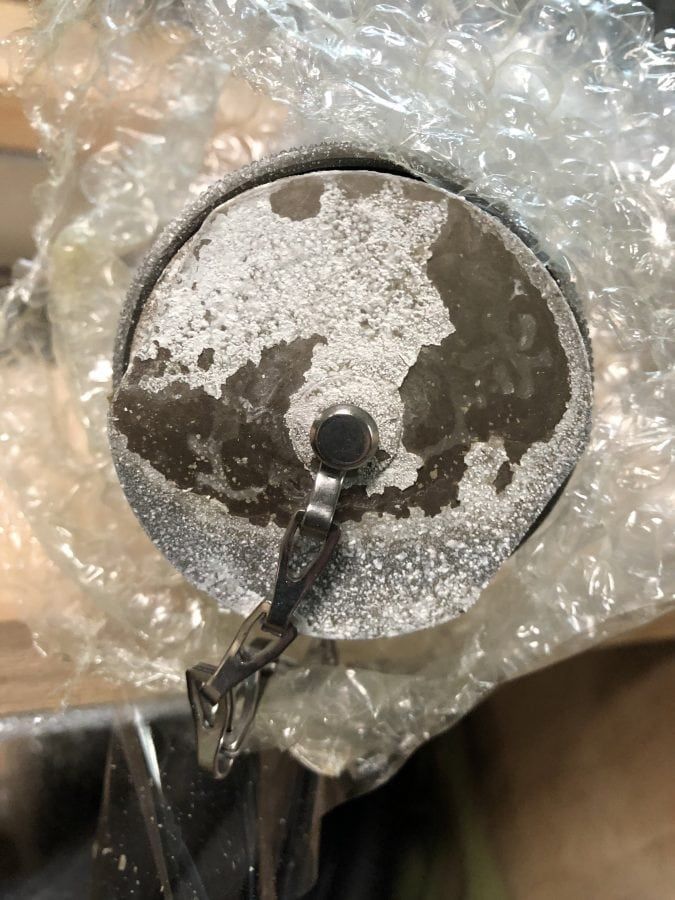 He said: "I was in Germany with health insurance cover and had a European health card.
"But the card doesn't cover you for work-related problems.
"Another five workers who were cleaning the equipment have been for tests and come back with high cadmium blood count readings after 12 months.
"In the last three months I've lost my girlfriend, my house and am currently looking for another job."
During a US Army press conference in Germany yesterday, Colonel Sean Hunt Kuester said: "In May 2017 equipment covered in cadmium was brought into the Tower Barracks.
"In June some equipment was cleaned incorrectly. This was done by eight employees in one department. However the mistake was only discovered in March 2018."
He also said the toxic dust, which covered parts of the equipment, was "poisonous and also dangerous for the environment."
By Ben Gelblum and Paul Rodger