A millionaire property developer battered his girlfriend to death during a violent drug and booze-fuelled sadomasochistic sex session at their home, a court heard.
John Broadhurst, 40, is accused of murdering Natalie Connolly, 26, after "totally losing it" and leaving her naked body in a pool of blood at the bottom of a staircase.
Natalie was discovered wearing only a black skirt which was pulled up to her waist at the couple's £600,000 home in Kinver, West Mids., on December 18 2016.
A court heard she was killed in "extremely unusual circumstances" after the pair engaged in "rough sex" following a day of drinking alcohol and taking cocaine.
Jurors were told Broadhurst may have wanted to "teach Natalie a lesson" after finding out she had been sending topless pictures to another man on social media.
Broadhurst is alleged to have inflicted "dreadful" blunt-force injuries to her head, buttocks and breast before spraying her face with bleach to clean off the blood.
Natalie also suffered horrific vaginal injuries after Broadhurst inserted a bottle of 1001 carpet cleaner inside her, the court heard.
Broadhurst, of Wolverley, Worcs., denies murdering Natalie and claims he only hurt her "within the boundaries of her masochistic desires."
Opening the "extraordinary" case at Birmingham Crown Court, prosecutor David Mason QC warned the jury they would be hearing harrowing evidence during the trial.
He said: "This case involves the tragic death of Natalie Connolly, who died in what you will almost certainly come to conclude were extremely unusual circumstances.
"She died virtually naked. She died on her own, after she had been left there by the man who said, and still says, that he loved her.
"He left her at the bottom of the stairs in a dreadful physical state, heavily intoxicated and very badly injured.
"He probably, although we only have his word for it, went to bed, leaving her to die in this callous fashion, knowing that she was in a terrible state.
"She was bleeding heavily from many different injuries to her body; she was very severely bruised; she was incredibly drunk and had consumed cocaine and other drugs.
"How, you may well ask yourselves, could any man that is supposedly in love with Natalie, leave her to die in the way that he did?
"You are going to hear some harrowing evidence in this case about the injuries that Natalie suffered at the hands of Mr Broadhurst.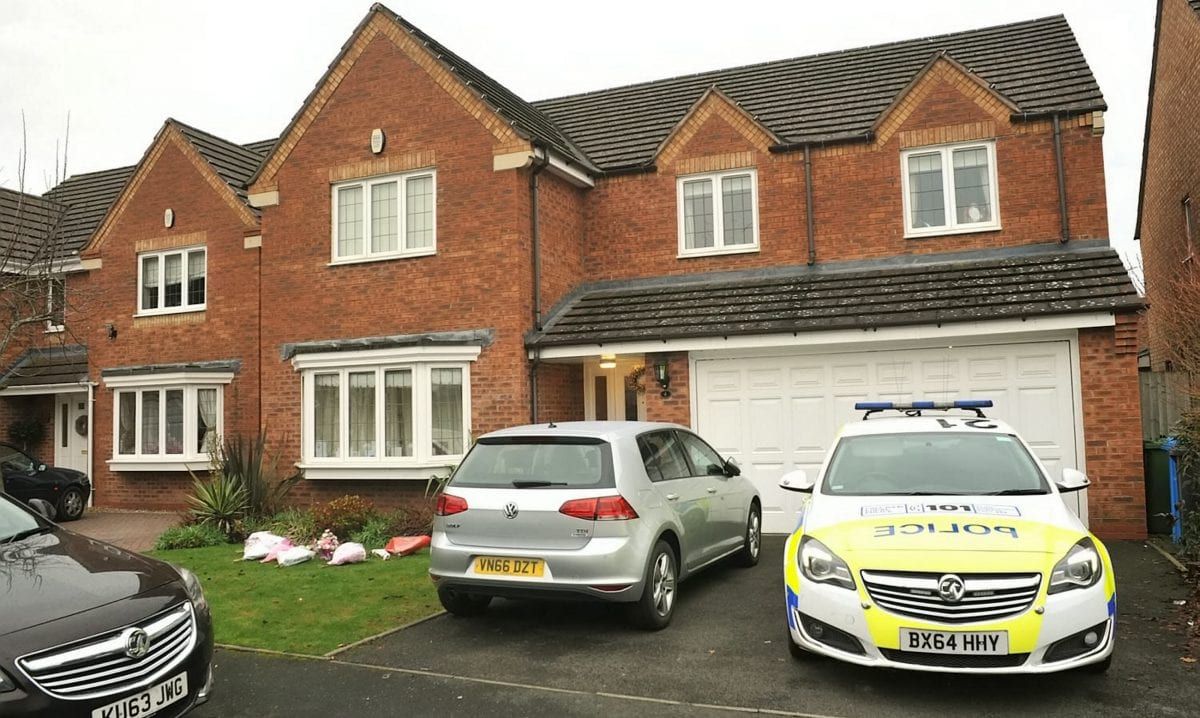 "You are going to hear about sadomasochistic sexual activity and heavy use of drink and drugs."
The jury was told how the couple had spent the day drinking after watching a West Bromwich Albion football match and going for a curry at an Indian restaurant.
They were driven back home by Broadhurst's chauffeur where the party continued in the kitchen and the pair consumed more alcohol and about two grams of cocaine.
Broadhurst, claimed Natalie later indicated that she wanted to have masochistic sex, also known as BDSM.
Mr Mason added: "This was something that the two of them were in the habit of doing from time to time.
"Mr Broadhurst was a willing participant although, as he was to say in interview later on, there were certain requests made by Natalie that he felt uncomfortable with, such as the insertion of a baseball bat."
During their romp, the bottle of carpet cleaner became stuck inside Natalie after the trigger came off at which point Broadhurst fetched some lubricant to remove it.
After successfully doing so, he claimed he then left her at the bottom of the stairs with a head injury because he was unable to lift her and went to bed.
Mr Mason added: ""Perhaps he knew that she had died and left her to go upstairs to think about what he had done and what he was going to say?
"Whether he left her dead or alive, he certainly left her seriously injured and he must have known that – if she wasn't already dead – there was a substantial risk that, if he left her in that state, she might die.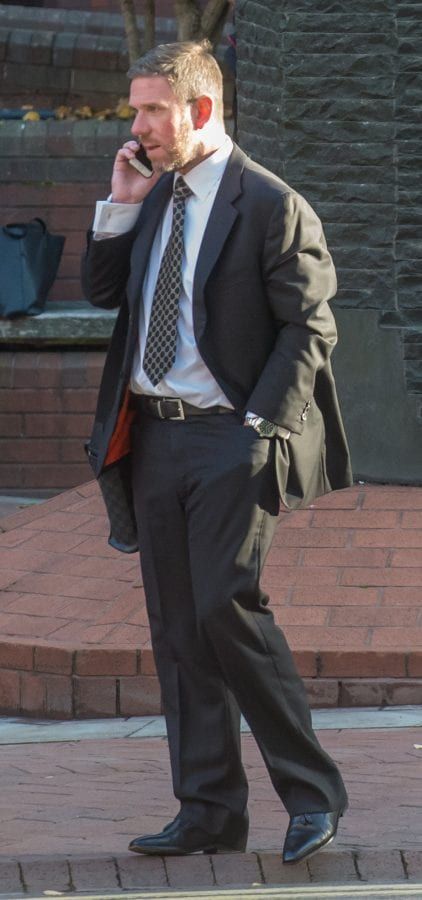 "That, we say, speaks volumes about his state of mind, because if those injuries that she sustained had been anything other than intentional, why leave her in the way he did?
"He told the police that he didn't wake until just before he discovered Natalie's body after 9am.
"He said that Natalie had seemed okay when he left her to go to bed and that he had not intended to hurt her at all, save within the boundaries of her masochistic desires.
"After the arrival of the police and paramedics Natalie's body was taken and a post mortem was carried out.
"The conclusion was that Natalie died from 'acute alcohol intoxication and blunt force injuries'."
The court was also told Broadhurst beat his partner with his fists as well as weapons, and punched and kicked her in the face.
It is alleged he wanted to punish Natalie after discovering she had been messaging an ex-boyfriend ahead of the couple's Christmas trip to Dubai.
Mr Mason said: ""You will hear that, on the face of it, all seemed happy between the two of them.
"Natalie was being well looked after by John Broadhurst who, as you will hear, is a very
wealthy man.
"It may be that, having heard that evidence, you will take the view that some of her sexual contact with ex boyfriends had taken place after she started to go out with John Broadhurst. Had he discovered that perhaps?
"Broadhurst has lost it with Natalie that night. He has beaten her with fists and weapons, punched or kicked her to the face, severely damaged her private parts and lied about it afterwards to cover his tracks.
"You don't insert a bottle of carpet cleaner into your lover's vagina, however intoxicated you are, do you?
"You don't spray her face with bleach to clean of any blood that might be on her, do you?
"Did he do these things because he found things out about Natalie and did what he did to teach her a lesson, using cleaning products to clean her up?
"You don't leave your badly injured lover at the bottom of the stairs in the way that he did and then go to bed, do you?
"There may have been some sort of consensual behaviour at the start of this night's activity.
"But we say that you can be sure that, whatever may have started willingly, there is no way that Natalie either consented to or was able to consent to what John Broadhurst did to her after that, leading to her untimely, unseemly and tragic death."
The trial, which is expected to last up to six weeks, continues.
By Mark Cardwell