The Midterms are expected to return marginal gains that could have huge implications on US politics according to early indicators.
Spread betting data shows electoral shocks across key states could be in the offing, with the Republican's slim majority likely to be upset by marginal swings.
But political experts predict the Republicans will win out in November's elections, despite the Democrats putting up a challenge in both Arizona and Nevada.
This will be thanks to further consolidation in traditional strongholds such as Minnesota and Virginia, as well as wins in North Dakota and perhaps even Missouri and Florida.
Ed Fulton, trading spokesman for Sporting Index, said: "We expect it will be an incredibly tight Midterm election, and it wouldn't be the most surprising outcome if the Senate ends up without a majority.
"The recent galvanisation of voter bases from both sides mean it should be an election with higher voter turnout that normally expected, and marginal gains could have huge implications for American politics.
"Our politics experts have also predicted that Democrat Beto O'Rourke's fairy-tale campaign in Texas, which has seen significant momentum gathered, will fall short as the votes are counted."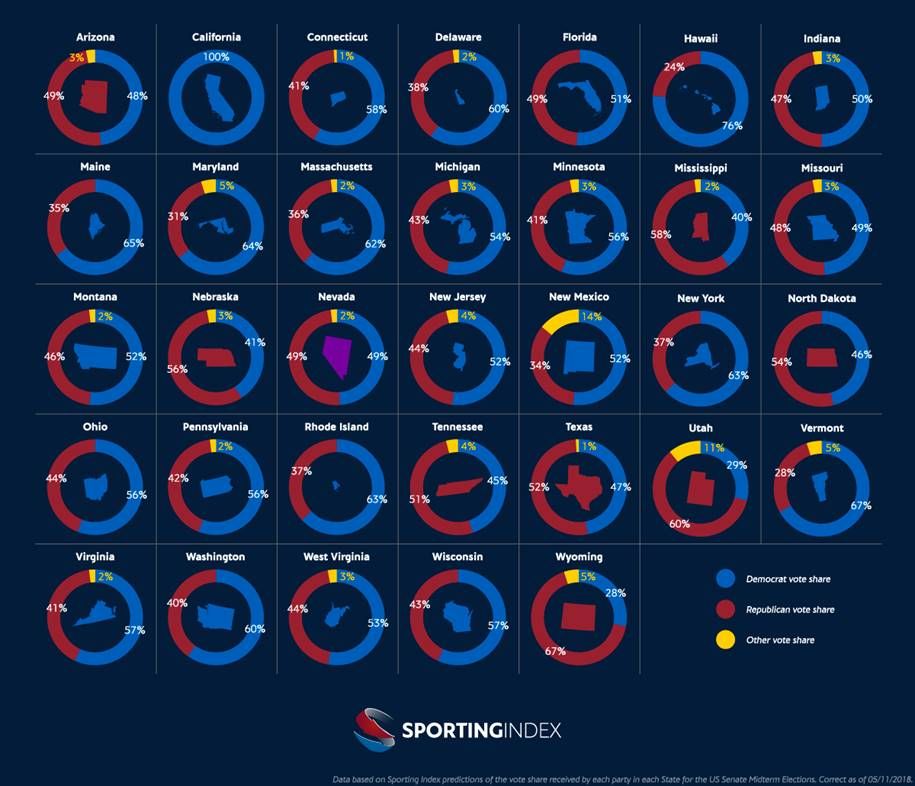 RELATED 
Tens of thousands sign open letter from Jewish leaders asking Trump to stay away from Pittsburgh until he denounces white nationalism.