A paedophile who downloaded 152,000 indecent images of children after becoming "curious" through his work as a trading standards officer has been SPARED jail.
Robert Clark, 52, amassed the staggering collection of sick photographs on his computer between January 2014 and October this year.
A court heard the dad-of-one was first exposed to such images in his job as a trading standards officer and began downloading them from home.
Police discovered the photos when they seized Clark's computer during a search at his property in Nuneaton, Warks.
He pleaded guilty to three charges of possessing indecent images of children but avoided jail after a court heard he was "depressed" by the ending of his career.
Clark was instead handed an eight month prison sentence, suspended for 18 months on Wednesday (5/12) after a judge described him as an "intelligent and capable" man.
He was also ordered to undertake 80 hours of unpaid work and 25 rehabilitation days by Deputy Judge Richard Griffith-Jones at Coventry Crown Court.
Sentencing, Judge Griffith-Jones said: "I am not going to spare you the need to face the consequence of what you allowed yourself to do, because the children in those many photographs were real, and they were being treated abominably.
"They would not be so treated if people like you did not provide a market for it, so you have to take responsibility. They are as real as your own children are real.
"I therefore cannot avoid marking this, as a matter of principle, with a sentence of imprisonment.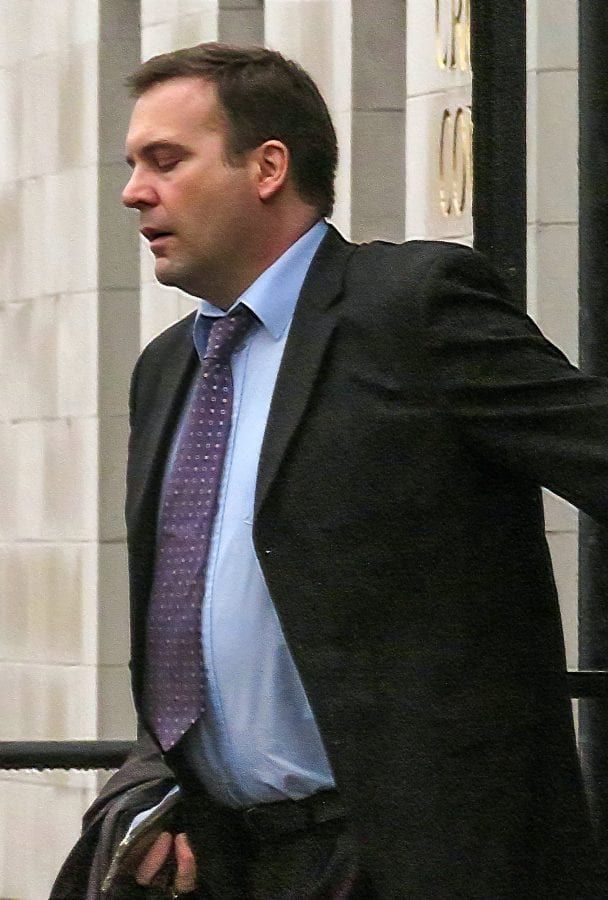 "But you have no previous convictions, you have led a productive life, and you have had long-standing difficulty which, in my judgement, has very probably been exacerbated by the end of your career.
"Any susceptibility to depression has therefore been magnified, and I note the period of offending corresponds pretty much with the time your career came to an end.
"[You] strike me as an intelligent and capable man with a good career behind [you] who ended up without work and, having an intelligent and capable wife in work, falling into depression."
The court heard police turned up at Clark's home with a warrant on the morning of October 16 after receiving intelligence about images being downloaded.
The door was answered by Clark who immediately admitted he was responsible, and his computer was seized.
When it was examined, offices discovered a staggering 152,582 indecent images of children.
Of those, 389 were in category A, showing children being subjected to penetrative sex acts, and there were 409 images of children involved in non-penetrative sexual activity.
But the court heard the vast majority of the images were in category C – showing children in naked or indecent poses, but without any sexual activity.
Clark said he preferred the images in category C, particularly girls aged 11 – adding that he was disgusted with himself because he had a daughter of his own.
Peter Cooper, defending, said: "He has had a particular problem, and a problem about which he has been frank.
"It was four to five years ago he left his job in difficult circumstances.
"He had found it extremely stressful.
"It may be significant these offences go back four years."
Mr Cooper added that his client had shown "all the remorse he possibly could", and had been seeking counselling even before the case came to court.
Clark was also ordered to register as a sex offender for ten years and made subject of a sexual harm prevention order restricting his use of computers for five years.
By Mark Cardwell and Paul Beard