A thug is caught on CCTV stabbing a driver in the neck at a petrol station in full view of a police officer – because he was "taking too long" in the queue.
Jack Oldfield, 26, knifed Robert Taylor who was choosing a soft drink as he paid for fuel.

CCTV captured the chilling moment Oldfield stabbed Mr Taylor at the Asda petrol station in Burton Road, Woodville, Derbys., on July 11.
Mr Taylor, 30, was choosing a drink while paying at the night-serving hatch when Oldfield, who was behind him in the queue, suddenly flipped.
After thrusting the six-inch blade into Mr Taylor's neck, Oldfield calmly turned back to the shocked cashier to continue paying.
The brutal attack happened in front of PC Kim Wheldon, of Derbyshire Police, who had just finished refuelling her patrol car.
She arrested Oldfield, of Swadlincote, Derbyshire, at the scene and an imitation handgun was also found in his pocket.
Mr Taylor was rushed to hospital where he was treated for a single stab wound.
Oldfield was jailed on November 16 at Derby Crown Court after he admitted wounding with intent, and three counts of carrying a bladed weapon.
Speaking after the sentencing, PC Wheldon said: "This was a completely unprovoked attack on an innocent man who had popped out to the shop that July evening.
"Oldfield had become annoyed at waiting in the queue because he felt that Mr Taylor had taken too long to choose a drink.
"There was an argument and Oldfield pulled a knife from his pocket and stabbed him in the neck.
"Oldfield also attempted to conceal the knife he had used and also left an imitation firearm in the police car in a bid to hide that.
"It was only good fortune that the injuries Mr Taylor suffered were not more serious.
"Although these kinds of incidents are rare, Oldfield's sentence reflects the fact that the courts take them extremely seriously.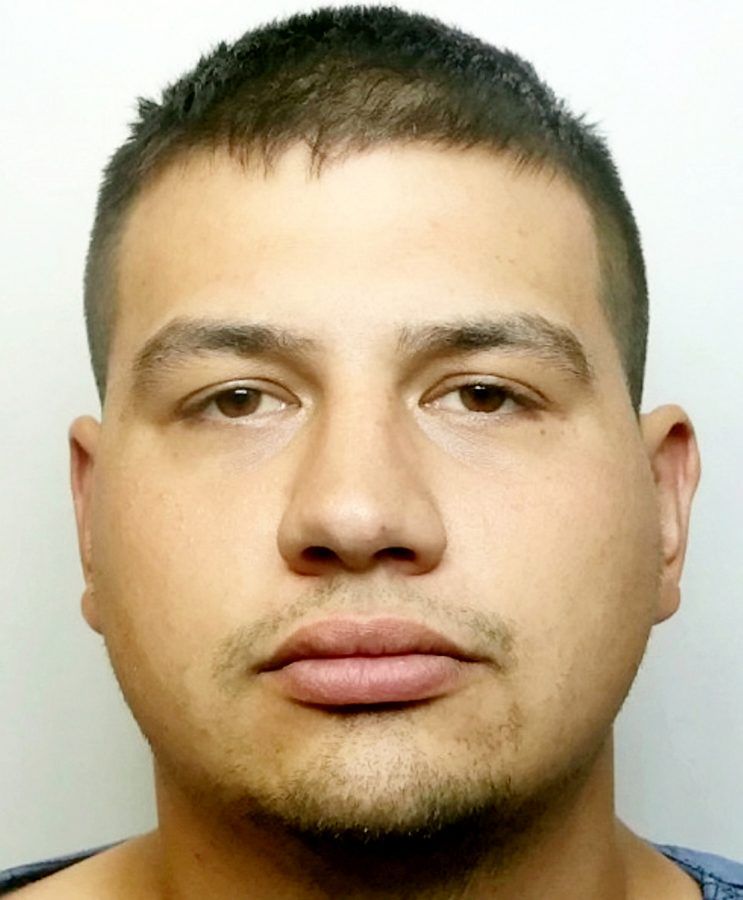 "I'd like to offer my best wishes to Mr Taylor, on behalf of the force, and hope that he can find some comfort in knowing that Oldfield is off our streets."
By Ben Gelblum and Nathan Pynn