Police probing a smash and grab raid at a top London jewellery store have made three arrests.
Made In Chelsea star Spencer Matthews was at the The Hour House shop in Marylebone, central London when moped-mounted thugs armed with sledgehammers struck on Tuesday morning.
The gang are believed to have fled with up to £500,000 worth of designer watches.
A Scotland Yard spokesman said: "Detectives investigating a smash and grab raid at a jewellery store in Duke Street have made three arrests.
"Police were called at 10.32am following reports that men armed with weapons drove to the premises on mopeds and smashed a window before stealing goods and fleeing.
"Officers attended, including specialist firearms colleagues.
"Three men have been arrested on suspicion of armed robbery and remain in custody at a north London police station."
He added: "A member of the public, aged in his 30s, was treated for a minor injury; this has been assessed as non life threatening or life-changing.
"Enquiries are continuing."
Made in Chelsea star Spencer Matthews told how he hid inside the vault of a luxury jewellers during a terrifying smash and grab raid.
Spencer claimed he had arrived to pick up a new watch, but was caught in the middle of the sledgehammer raid.
Spencer said: ""I was just picking up a watch – I was having a coffee out the back."
The reality star said he came to pick up a vintage Daytona 1991 stainless steel watch when the thieves struck.
He said: "I heard some loud bangs, I came out and saw some gentlemen with sledgehammers just banging away, it's pretty alarming.
"We ran through the shop, locked ourselves in called police no signal.
"They meant business these guys. They seemed like they knew what they were doing.
"It was more menacing than anything else. They looked tall from where I was, I think in all there was six.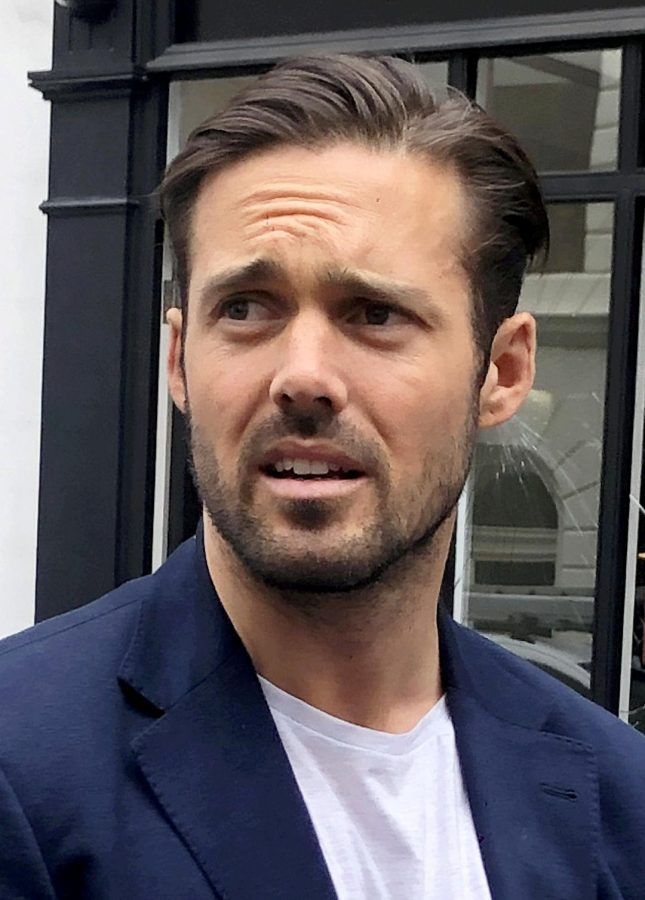 "I thought about my son, I was with him here just a few days ago.
"I'm absolutely fine, i'm more concerned bout the staff.
"I saw two men, did a 180 and thought let's bolt for the vault.
"On this occasion it wasn't violent but it's not always like that.
"There was a moment in the vault where I thought there's nowhere to hide.
"All in all, it was quite exciting, there was no need for a coffee afterwards.
"There was glass all over the floor – one piece was remaining and that was mine.
"I saw just one watch under a sheet of glass and it turned out to be mine – divine intervention perhaps?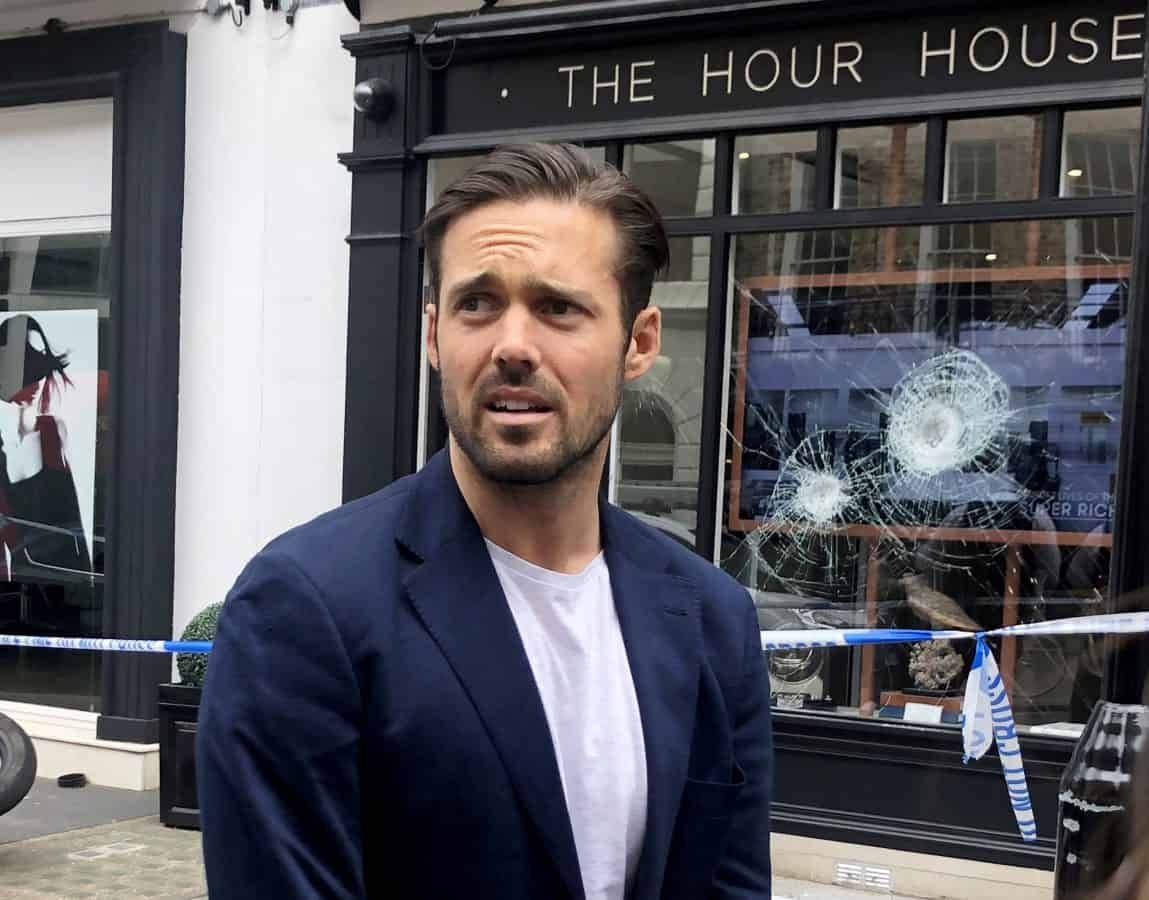 "Absolutely everything was gone, I was very lucky in that respect.
"I thought of my son and my wife. If they knew there was a vault downstairs they would have gone through us.
"Watches can range from a couple hundred pounds to several millions of pounds.
"It made me think of my own company, which deals with diamonds, Eden Rocks.
"Dino has been broken into several times a lot of workshops at this get broken into, I want to raise awareness of it."
One witness said: "They came here on three mopes dressed in black with helmets, there was at least six of them.
"They used hammers to smash the glass and got in the door, then they left with a bag of watches.
"This happened at 10.30am – there was a guy at work sitting in his van.
"He must have tried to cut them off, but they hit his window with a machete – think he got a piece in his eye."