Controversial columnist and TV personality Katie Hopkins was met by more than 60 protesters as she spoke to a packed debating society.
The group held up placards, chanted slogans and played loud music in the street throughout her hour-long appearance at the Cambridge Union on Tuesday night.
She told the room that it was a "pity" that the protesters were there and said that security had denied her request to talk to the critical group.
"They are Frankenstein and I am their monster," she said. "The more they do that, the more I do this."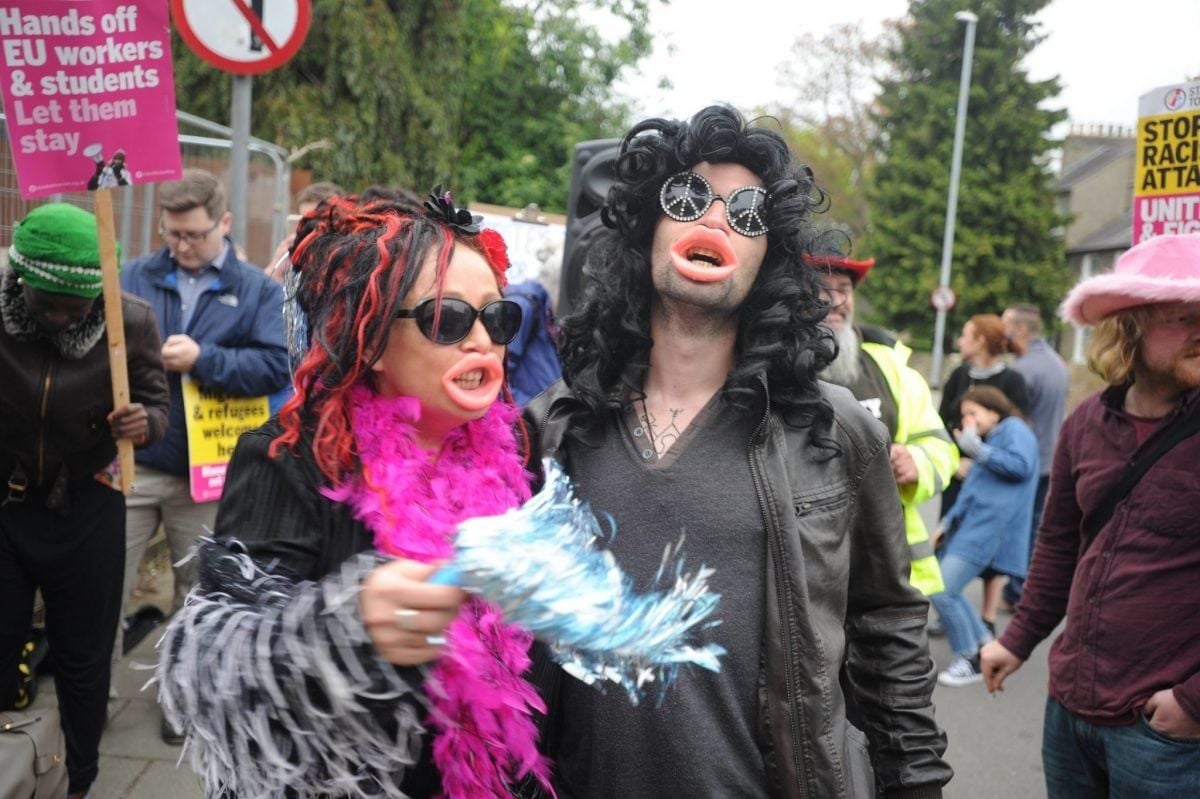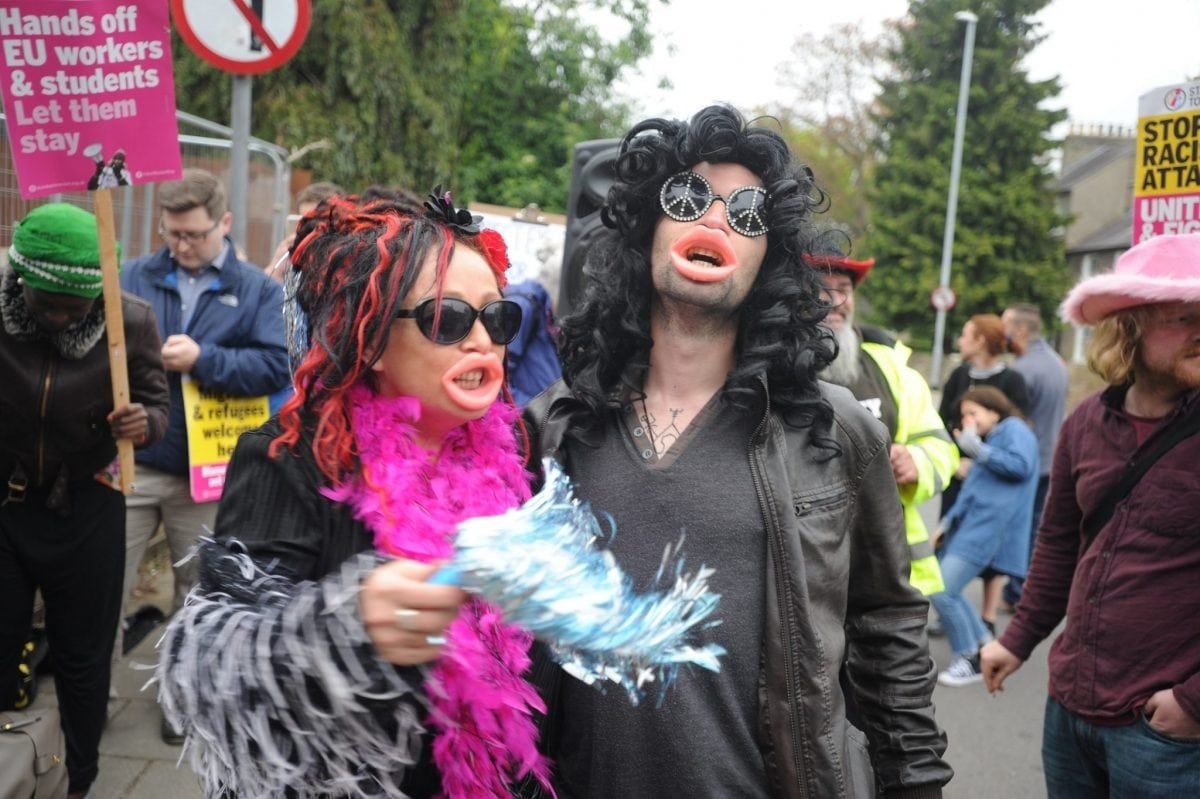 Security was tight at the event, with guards searching the audience as the entered from the rear of the building.
Hopkins revealed that the Cambridge Union's president, Harry Stovin-Bradford, had apologised to her for an article he had written about her in a student paper the day before.
Writing in The Tab, Stovin-Bradford said he did not agree with Ms Hopkins' views nor how she expressed them.
She said: "I think the Cambridge Union has to protect and preserve free speech. I don't think it's the place for the president to say why he disagrees with my views. That's not very professional."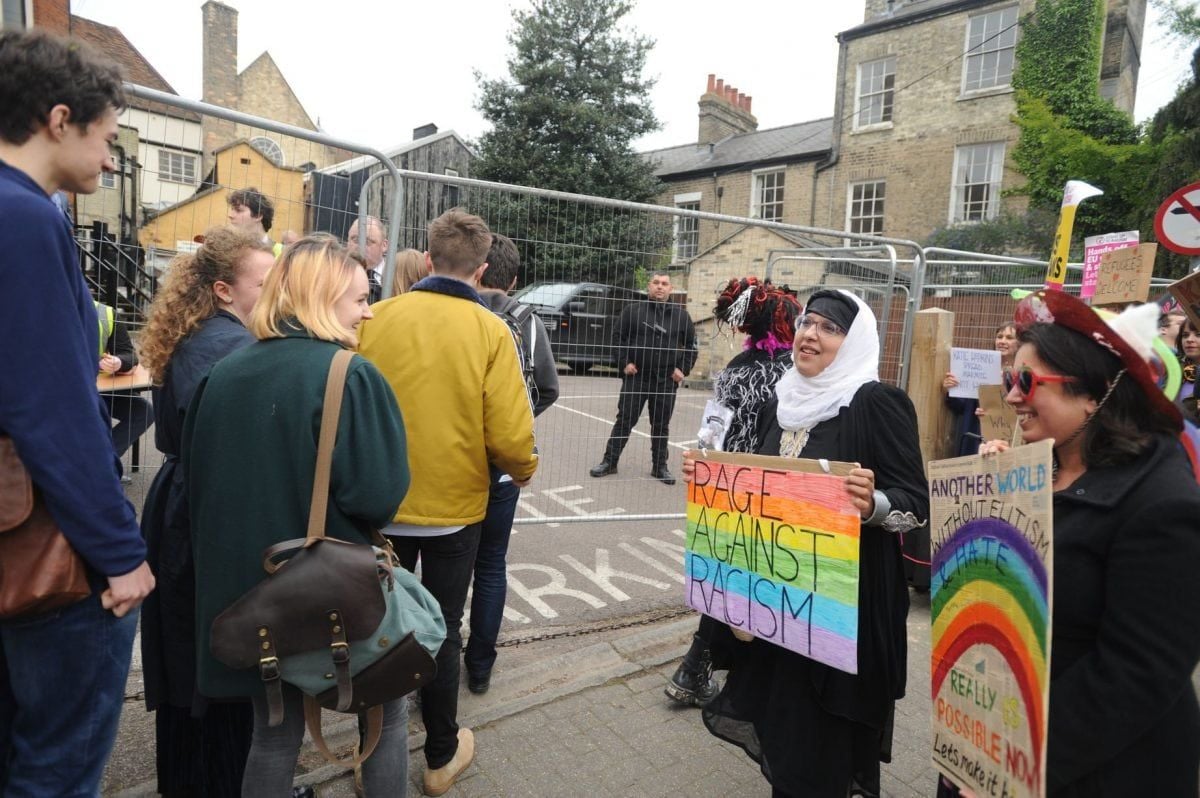 Hopkins fielded a range of questions from the audience to the strains of a funky soundtrack emanating from outside.
She said Cambridge was one of her favourite places to visit, and felt that it was her job to share the views of the rest of the UK with the "Cambridge bubble".
What was her most hated thing? Liberals. "You have a word that doesn't really reflect anything about you. Liberals have become the new fascists. Because you want to close down speech," she said.
Was she a feminist? "I am a true version of a feminist. I'm a big feminist. I went to the marches [the post-US election protest against Donald Trump].
"They were a real disappointment.
"These women were pathetic. They had no one key aim. They had no idea what they were fighting for. They will only ever be a rabble."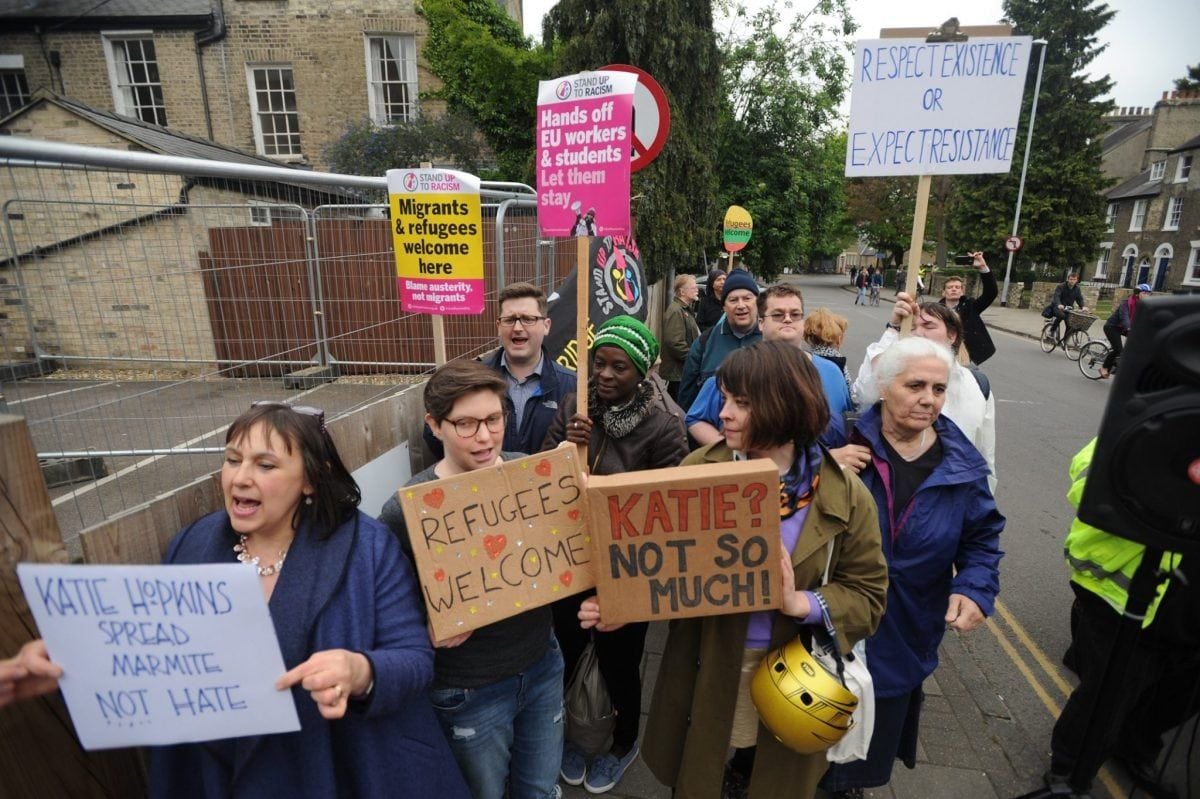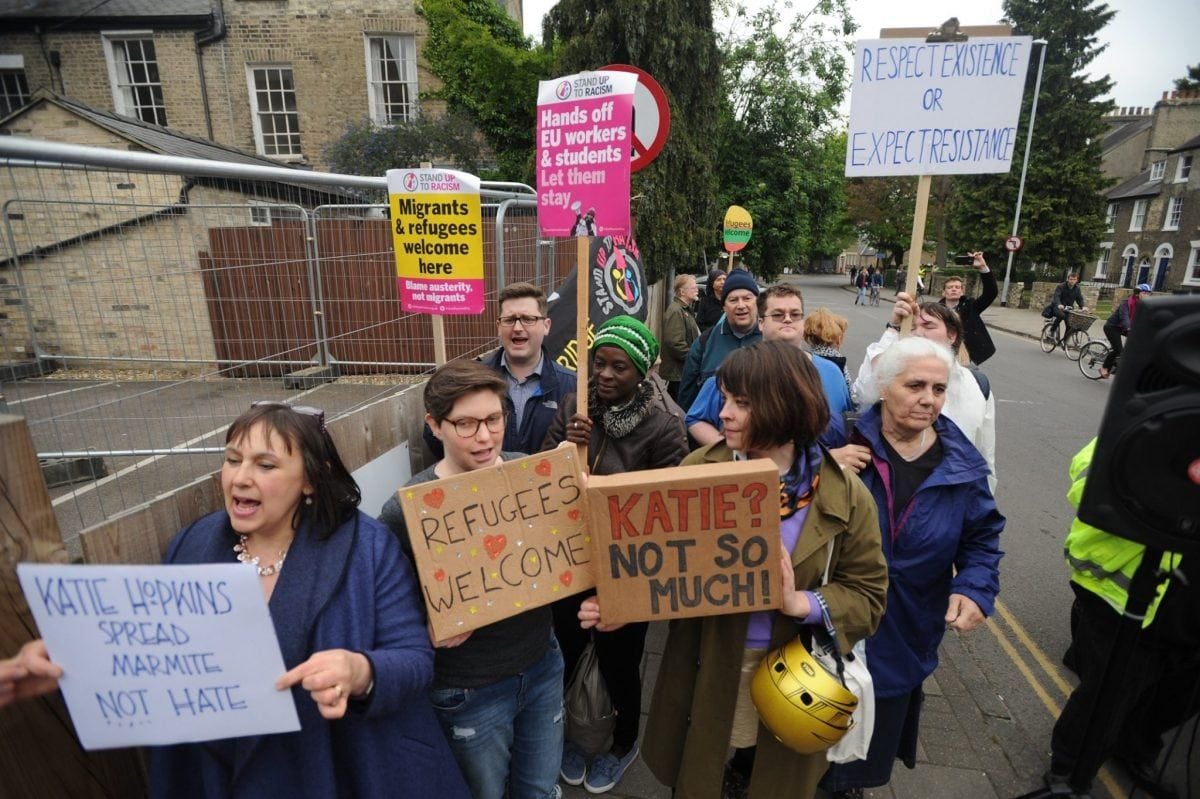 An unapologetic Hopkins also confirmed her support for Donald Trump and Brexit and her belief that western women had achieved equality.
She said she feared children were being "indoctrinated" by left-wing political views in schools and that celebrities revealing mental health issues was "in danger of teaching people it's fashionable and cool to say you have a mental illness".
Her backing for President Assad of Syria drew gasps and laughter from the audience.
She said: "We have to work out who the enemy is. You have to choose your monsters. Who is fighting ISIS? Assad is fighting ISIS. Dropping missiles on his airbase seems crazy to me."
Ms Hopkins's appearance attracted little vocal protest within the room, but students were not afraid to challenge her on her views.
At one point the crowd urged her to answer an apparently dodged one question on whether she would be proud of her children sharing her opinions.
She said defiantly: "Do I want my children to be villains or victims? I'd rather have a villain in my squad any day."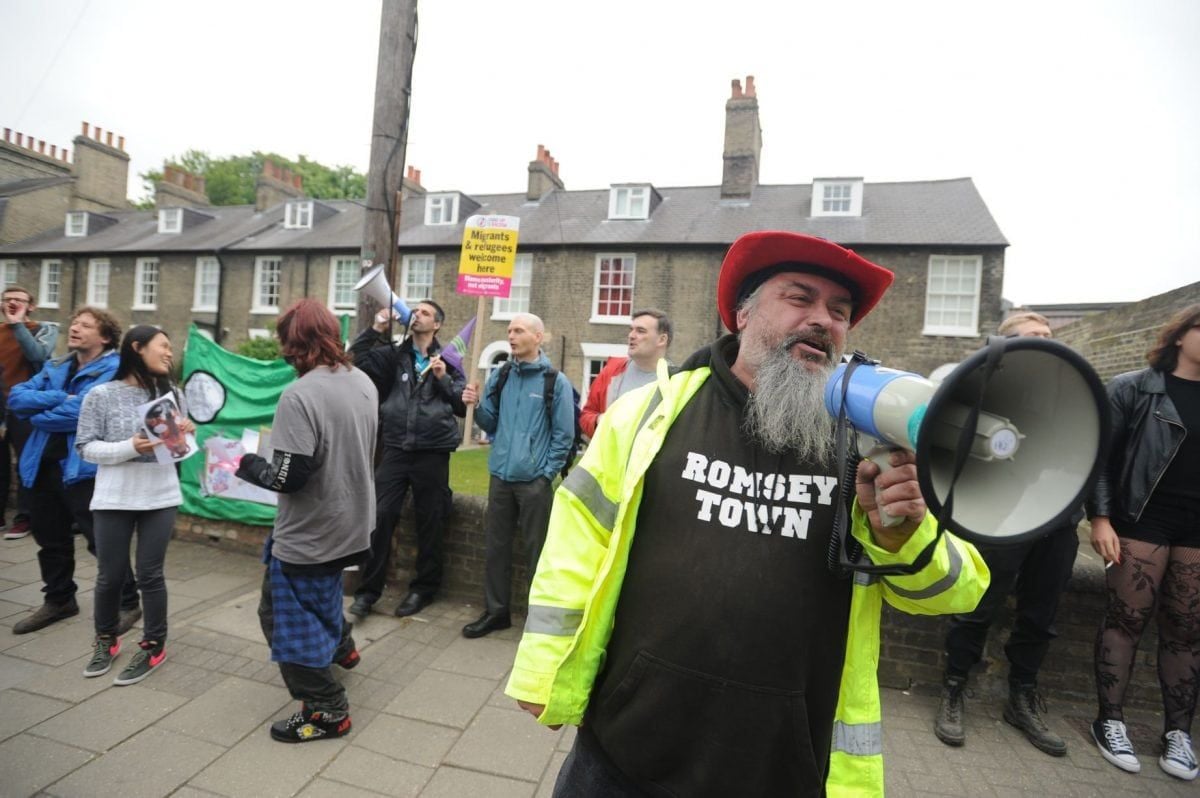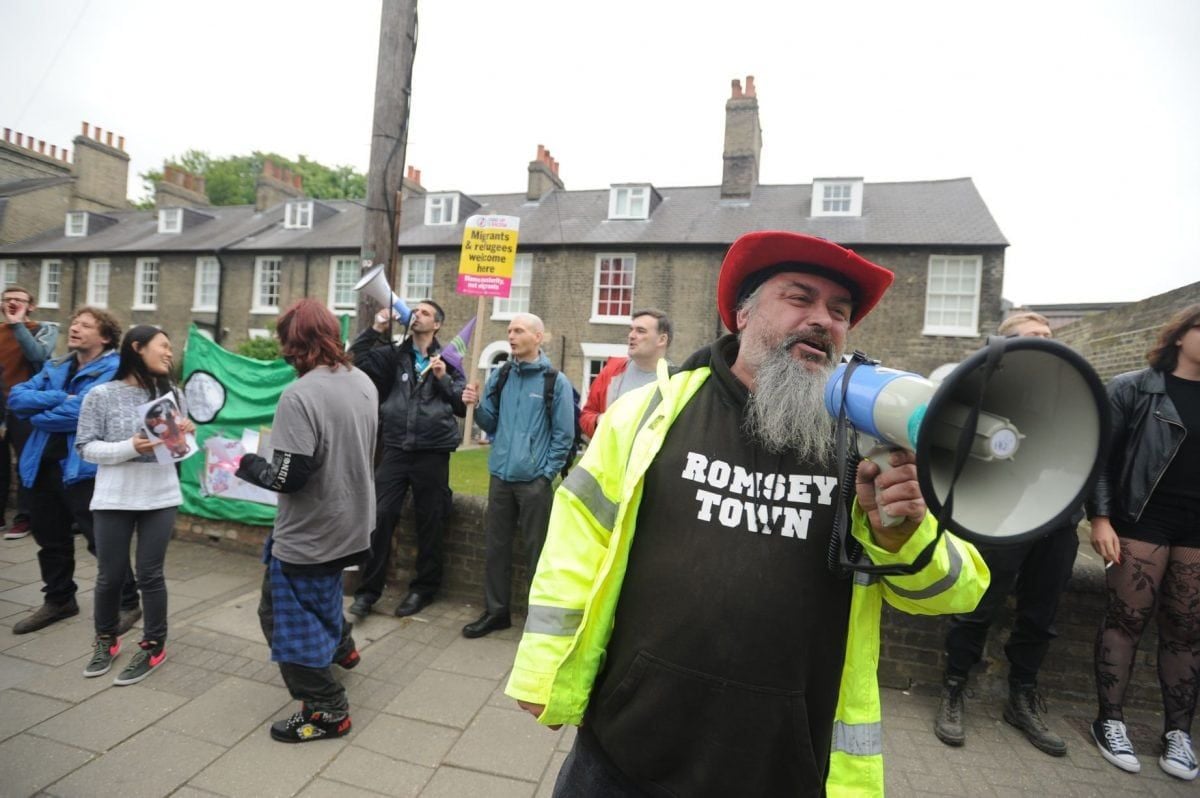 On several occasions the broadcaster had the audience laughing with quips about Nick Clegg, "the most flaccid man on the planet", Nicola Sturgeon "The ginger dwarf from the north" and Bob Geldof, who she said needed to get over himself.
She complimented one audience member on his "great skin" and teased another on his deep voice. As Gloria Gaynor's "I Will Survive" was blasted from outside she joked: "I love this song!"
"I am impossible to offend. I have no filter. I have no secrets. I have nothing to hide," she told the audience.
"I can't think of something I've said that I don't mean or wish I hadn't said."
"I had brain surgery that fixed my epilepsy. Has it changed me? Now, I feel a bit like the Terminator coming back bigger and badder than ever before. I enjoy what I do."