A teenage girl has become Britain's youngest IS terror plotter to be convicted. She was part of an all-female Islamic State inspired terror cell intending to attack London targets.
The "devious" teenager was the driving force behind a terrorist plot between her mother, older sister and family friend to carry out a deadly knife attack on the streets of London, Britain's terror police chief has said.
In Britain's first ever family organised terrorist plot the gang of four, led by a 16-year-old ISIS bride Safaa Boular would have seen innocents murdered with a Sainsbury's kitchen knife.
The teen and her family were branded a "danger to the public" by prosecutors
An Old Bailey jury found Safaa Boular, 18, of Vauxhall, London, guilty of two offences of preparation of terrorism acts. The South London teen was also found guilty of an attempt to travel to Syria for terrorism.
Boular had planned a brutal gun and grenade attack on the British Museum.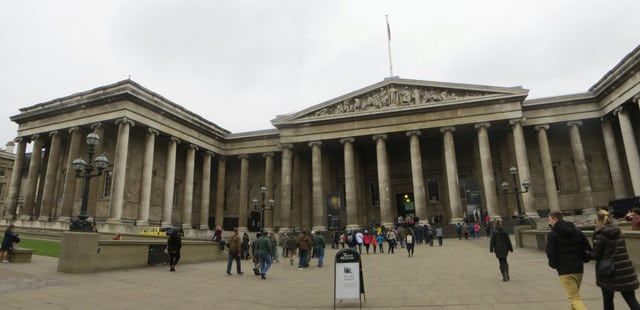 Her sister Rizlaine 22, of Clerkenwell, London, has admitted plotting a knife attack in the capital. Their mother Mina Dich, 44, pleaded guilty to assisting her.
The court heard how Safaa Boular, aged just 16, met 32-year-old IS fighter husband Naweed Hussain online.
The British national was fighting for IS in Raqqa, Syria. Nonetheless, the couple had what she called an online Islamic marriage in 2016.
When police foiled her attempt to join him in Syria, her new husband urged her to drop out of school and carry out a terror attack in the UK instead.
"He asked me if I was scared of being in an attack and I told him yes I am," Boular told the court, "then he went back to the same usual lovey-dovey topics."
Now the teenage Islamic State bride who was the youngest of Britain's first all female terror gang faces years behind bars.
Safaa Boular, 18, planned to use a pistol and grenade at London's British Museum after her passport was seized to stop her joining her 32-year-old IS fighter husband Naweed Hussain in Raqqa, Syria.
But when she was remanded into custody she encouraged her sister Rizlaine Boular, 22, and mother, Mina Dich, 44, to carry out a knife attack in Westminster in order to "carry the torch forward."
The trio referred to their plot as an "English tea party" and used Alice in Wonderland themes as code for the attack including "having a mad hatter tea party."
And within 13 days Rizlaine and her mother went on a reconnaissance journey around the major landmarks in Westminster and the next day bought a pack of knives, including one with a six inch blade, and a rucksack.
But on the day of the proposed knife attack on April 27 of last year, Rizlaine Boular was recorded by anti-terror police rehearsing the knife attack inside family friend Khawla Barghouthi's flat in Willesden.
She was then shot twice in the stomach when she posed a risk to officers who then carried out a raid.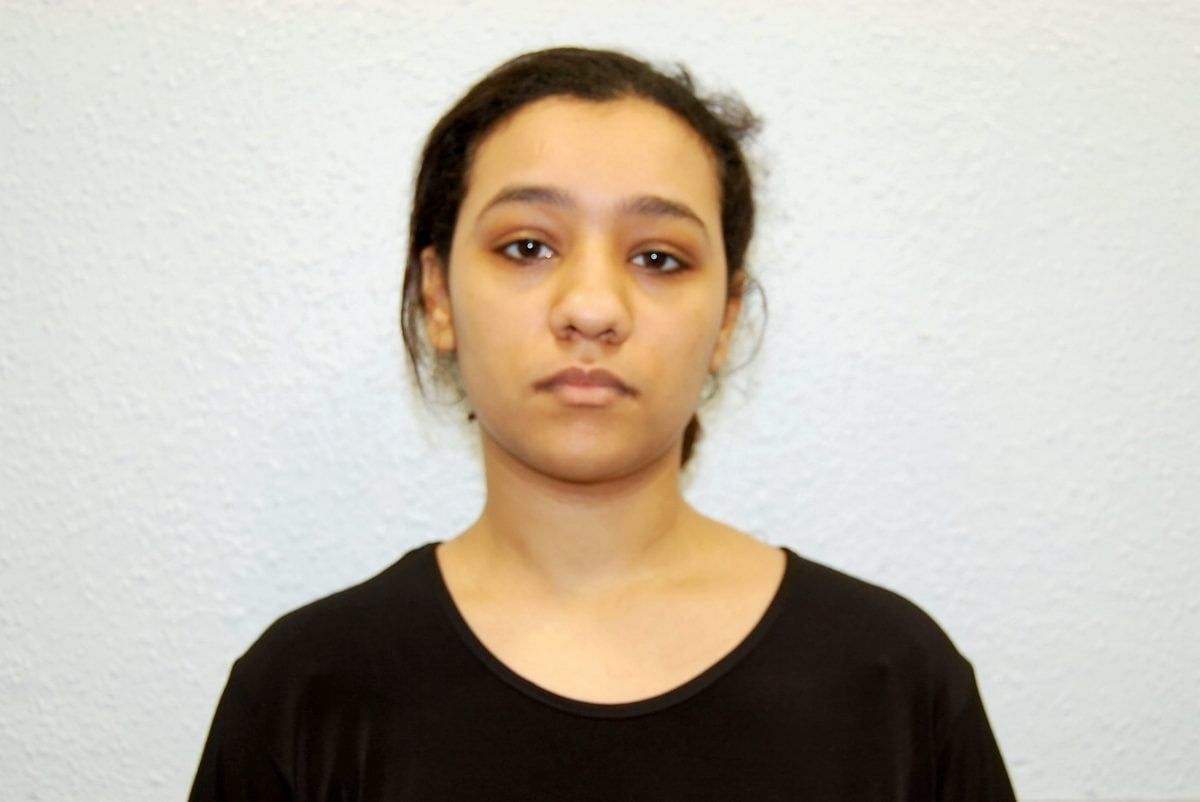 On Rizlaine Boular's mobile phones police found jihadi images and videos including material from radical preachers Anjem Choudry, Mohammed Mizanur Rahman who have been convicted of inviting support for ISIS, Trevor Brookes and Khalid Yasin.
Rizlaine Boular admitted planning a knife attack on London and Dich has pleaded guilty to assisting her in February.
Barghouthi, 21, admitted knowing about the knife attack but failing to tip off security services.
Safaa Boular, who lived at home with her mother in Vauxhall, south-west London, denied two counts of preparing acts of terrorism and seeking assistance in carrying out a terror act.
But following an eight week trial at the Old Bailey, Boular was found guilty.
The jury heard Safaa Boular was just 16 when she met Hussain online and declared her love for the IS fighter and resolved to marry and have children with him.
She was helped planning her trip to Syria by her sister who two years earlier had tried to do go to Syria to marry a ISIS fighter but was stopped at the Turkish border and deported back to London.
But by 2016 Safaa Boular had developed an "extremist mindset and commitment of her own" and had her passport seized after returning from a family holiday in Morocco.
In interviews she told telling officers the idea of a suicide mission appealed to her.
A month later while on bail she married Hussain over Skype and his mother in Britain even gave her a ring, a Koran, a mobile phone and some money as marriage gifts.
Using a secret phone she used the encrypted chat service Telegram to message Hussain who urged the then 17-year-old to drop out of school and carry out an attack on British soil instead.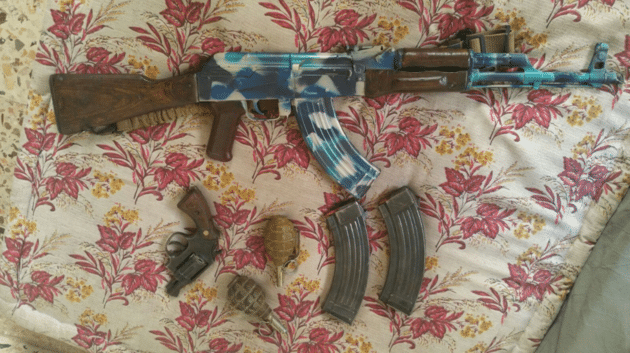 But by the end of 2016, British spies had insinuated themselves into chat with Hussain to uncover his plans and then Safaa Boular so both believed "they were talking to persons who shared their warped aims and objectives, rather than persons dedicated to thwarting their murderous plans."
Before she could carry out the plot she was charged over her plan to travel to Syria and remanded into custody last April
Hussain was then killed in a British airstrike that same month and she started encouraging her sister and mother to carry out a knife attack in Westminster in order to "carry the torch forward.
Duncan Atkinson QC, prosecuting, said: "She was encouraged, but she was willing. She was supported, but she was resolute."
"However, that those intentions were not just chilling but sincere and determined is demonstrated by the fact that she did not abandon them ever when she was unable to put them into effect herself.
"Rather, she sought to encourage her sister, Rizlaine, to carry the torch forward in her stead.
"In short, Rizlaine Boular has admitted that, after Safaa Boular's incarceration, she engaged in acts of preparation to commit a terrorist attack in this country.
"Based on her preparation, reconnaissance and discussion, it appears that she planned to launch an attack, using knives against members of the public, in the environs of the Palace of Westminster in central London.
"Like her sister's thwarted plan, this was an attack that was intended to involve the infliction of serious injury and death."
Safaa in conversations with her sister and mother was "encouraging of this endeavour, and as determined that her sister should succeed as she had been determined to put her own earlier plans into terrifying and bloody effect."
Her determination was strengthened after learning Hussain had been killed and Mr Atkinson QC said: "With positive encouragement from her mother and her sister Rizlaine, Safaa Boular wanted to be reunited with her fiancé in paradise by becoming a martyr."
Boular will be sentenced in around six weeks time.
Family friend Khawla Barghouthi knew of the attack and watched at Rizlaine's home in Clerkenwell, central London, as she rehearsed the knife attack moments before armed police barged in and the pair were arrested.
Safaa Boular is the youngest woman to ever be charged with terror offences in Britain, but Dean Haydon, Senior National Coordinator for Counter Terrorism, admitted terror cops have seen an increase in youngsters becoming involved in terrorism over the past two years.
He said: "At the time this investigation started Safaa Boular was 16, she is the youngest female who has been charged with terrorist offences in the UK.
"This was the mum and her two daughters.
"I do not think we can say who the ringleader is in the family, Safaa reached out online and that was how she married Naweed Hussain and that set her on a path for seeking to travel to Syria.
"It started in August 2016, Safaa was returning with her mum from Morocco when she was questioned by port officers and she told them she wanted to travel to Syria, marry a man and live under Daesh.
"Her desire to travel to Syria is not an offence in itself and her passport was seized.
"Officers also carried out a search of her home address and as part of the search we seized a mobile phone which she was using to contact her husband out in Syria.
"On 21 August 2016 the police were contacted by Mina Dich and she reported both her daughters missing.
"She was showing the concern of a mother whose daughters had shown signs of wanting to travel to Syria and live under the Daesh regime.
"Given both daughters were missing officers set about enquiries and they were both tracked to a north London hostel.
"In interview Safaa explained that she had developed an interest in Syria and Daesh.
"She eventually came into contact with a British national, Naweed Hussain, this was two or three months prior to August 2016.
"He engaged with Safaa on a regular basis, she had plans to travel to Syria, marry and live with him.
"As part of our initial inquires we seized Safaa's phone, it was clear that she was fully supportive of terrorist activity and Daesh, she had been sent images of her terrorist husband in Syria and openly described how she would wear a suicide belt.
"We found other images relating to jihad and other women wearing suicide belts.
"It was during that time that Safaa was on police bail when she turned her attention towards carrying out an attack in the UK.
"She managed to keep in contact with Hussain when she was on bail and got hold of a secret phone delivered in a heart shaped chocolate box.
"In December 2016 Safaa carried out reconnaissance at the Mi6 building, she was seen on CCTV to walk passed the building a number of times and was seen to take a selfie.
"Naweed Hussain was killed in Syria and before his death he discussed plans to carry out an attack and after his death, using the secret phone she kept in touch with two people, but they were online role players from the security services.
"The plans were to attack places in London including the British Museum.
"Neither Hussain nor Safaa realised that the people they were discussing their plans with were not like minded extremists.
"Safaa was initially interested in the Paris attacks, she then reached out to individuals alongside Daesh and was put in contact with Naweed Hussian.
"Safaa was arrested on 12 April 2017 and charged it was quite clear that Rizlaine and Mina held extremist views and it was quite clear what they were planning.
"Mina was initially treated as a concerned mum, but once Safaa was charged she and Rizlaine took up the mantle.
"This was not the first time that Rizlaine had attempted to travel to Syria, in 2014 she was refused entry to Syria from Turkey and when she was back here she married and it appeared at that time that she had turned away from the idea of travelling.
"In December 2016 we has reason to suspect Mina had extremist views and was encouraging her daughter's attacks.
"It was becoming clear that Mina and Rizlaine were planning the attack, they discussed plans to hold a tea party which was code for carrying out an attack.
"On the evening of 25 April Mina and Rizlaine drove post iconic landmarks carrying out reconnaissance for their attack, on the following day they went to a Sainsbury's supermarket and purchased a pack of three knives as well as a new rucksack.
"On their return home Mina stopped and put several items into a bin before carrying on with her journey, these included an old rucksack and two of the smaller knives.
"Rizlaine travelled back to her home and met up with her friend Khawla Barghouthi and discussed a plan to carry out a knife attack and discussed being tasered by police.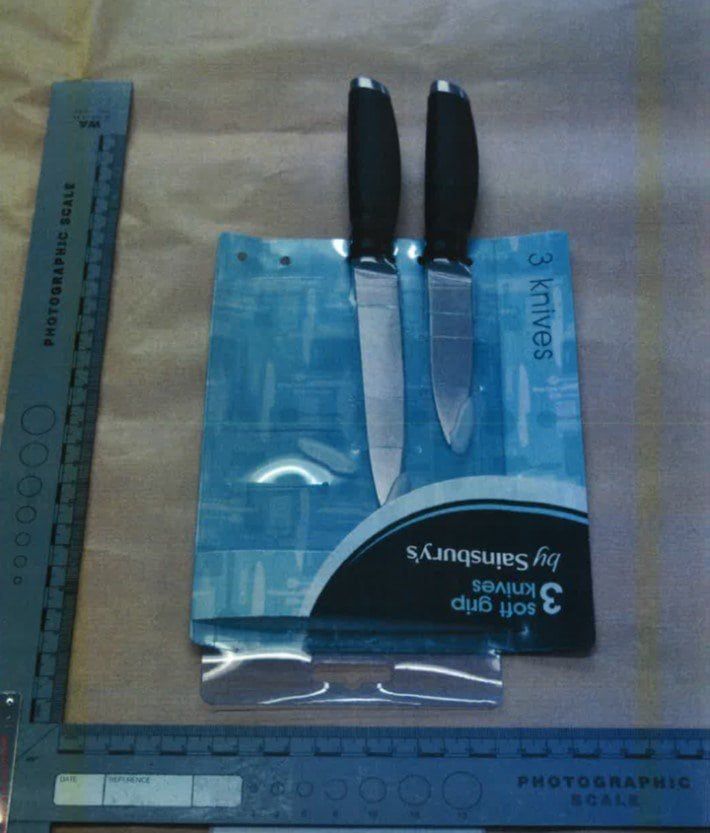 "She said she was too small to carry out an attack on men and was going to carry out an unprovoked attack on a group of women, she then rehearsed the attack.
"Just after 7pm armed officers entered the address to arrest Rizlaine and Khawla, Rizlaine was posing a risk to the officers and was shot."
He added: "As a family I would describe them as pretty dysfunctional, they had access to a vast amount of extremist material, but whether they were self radicalised, Naweed Hussian was directing, definitely for Safaa Boular, and that bled out into the wider family unit.
"If you look at the tea party as it was described that was conducted between Safaa in prison and Rizlaine.
"The reference to the tea party as an attack plan was using the kitchen knife they had bought.
"Safaa was devious, she got hold of a secret phone, she managed to get hold of money and get contact with a Daesh fighter and she looked at targeting with a view to carrying out an attack, it is not the actions of a normal teenager, it is calculated.
"We have seen an increase in young teenagers getting involved and getting arrested for terrorism offences, it has increased in the last 12 to 24 months.
"If we had not arrested her when we did I am certain she would have carried out an attack on the streets of London that would have resulted in death."
By Ben Gelblum and Adam Bennett